Hey hey hey guys!  I'm back!  This past week has been so CRAZY busy with the girls that I didn't have any time (or energy) to blog.  We squeezed in a ton of activities during Marli's Spring Break not to mention a special someone's 4th birthday!  I still can't believe she's FOUR!  I have some great posts coming up, but thought I'd ease back into the week with a little 'life lately' via the camera roll…because the real life moments are always the best ones anyways 🙂
We started Spring Break with a fun family picnic during her lunch break at school and it was so great chatting with all the parents.  Plus, I loved seeing my mini.  Kinda thinking Matea had even more fun than Marli.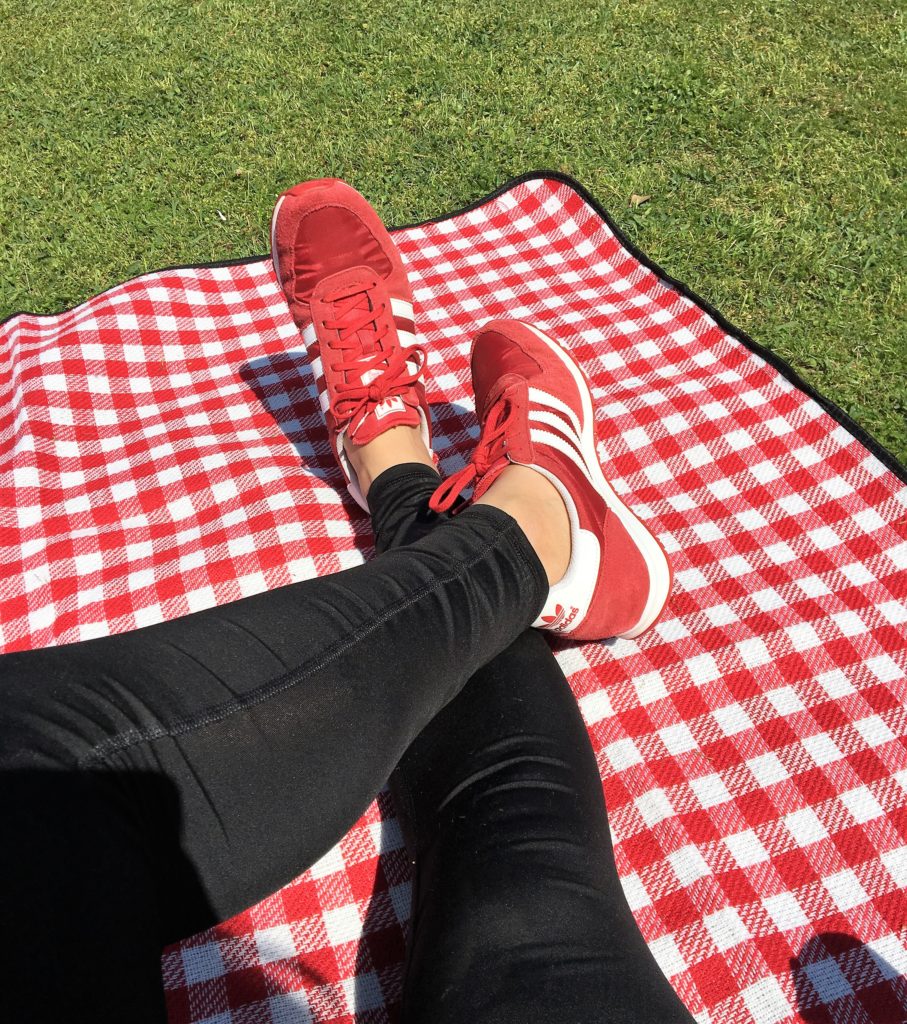 Affiliate Links: Red Adidas Sneakers
On Monday, it rained so we took our fun to the mall.  We spent almost 2 hours at the indoor play area at Memorial City Mall followed by a train ride, carousel ride, lunch, and home for a long nap.  Needless to say, the girls were beat.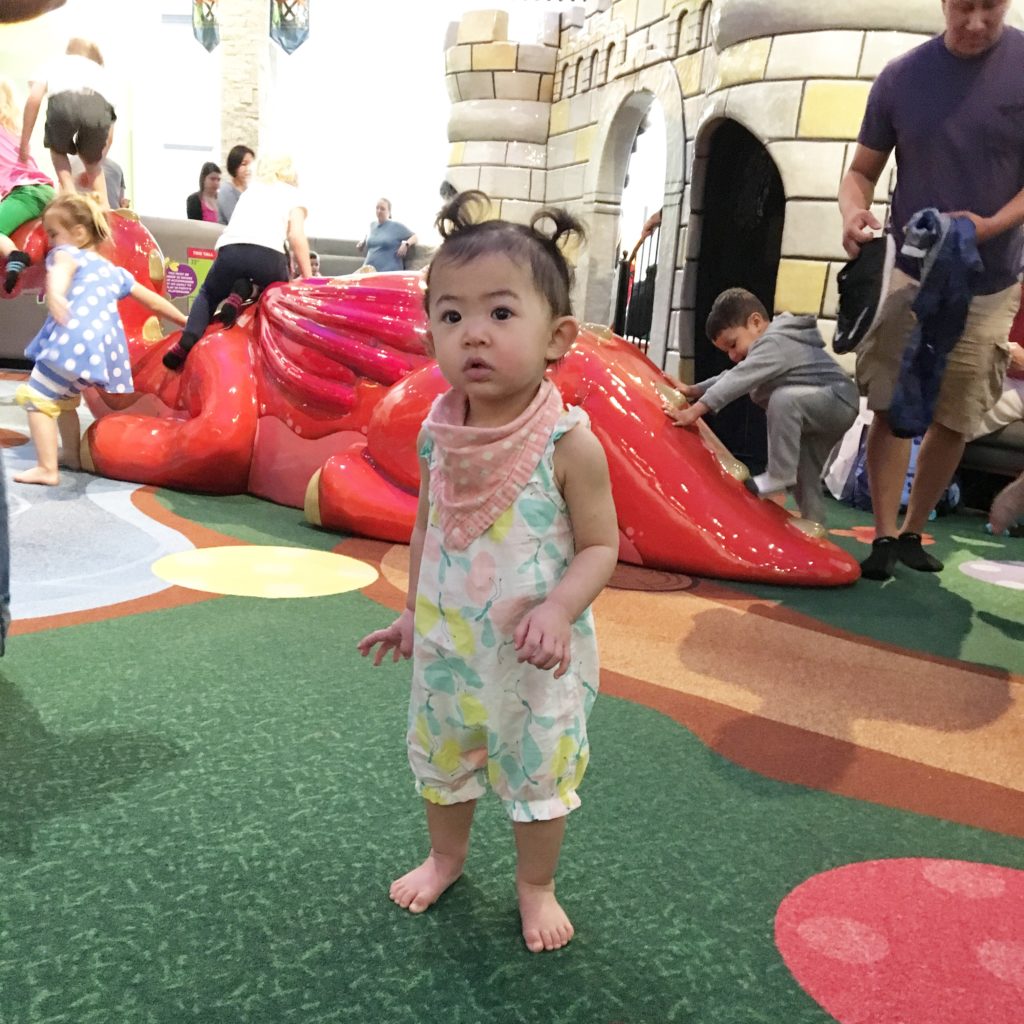 Tuesday was spent running errands and if you know anything about having 2 kids in tow, it took forever to get out the door and I only had about a 2 hour window to get everything done.  Of course nothing was accomplished and we somehow ended up at Target (no surprise there).  We spent the rest of the day crafting and watching Moana for the 57th time.
On Wednesday, Daddy played hookie so we could all go to the Houston Rodeo for some family fun! Marli was SO excited about all the carnival rides and even won a stuffed toy ALL by herself.
We enjoyed the AMAZING weather, fun games, and yesssss – the food.  I mean, this gigantic turkey leg says it all.  I really wanted to stuff my face with funnel cake and all the fried carnival food, but I couldn't.  I swear – my recent juice cleanse has made me a changed woman 🙂 Oh yea, did I mention I rode on a camel?!?!  Marli was not as excited about it haha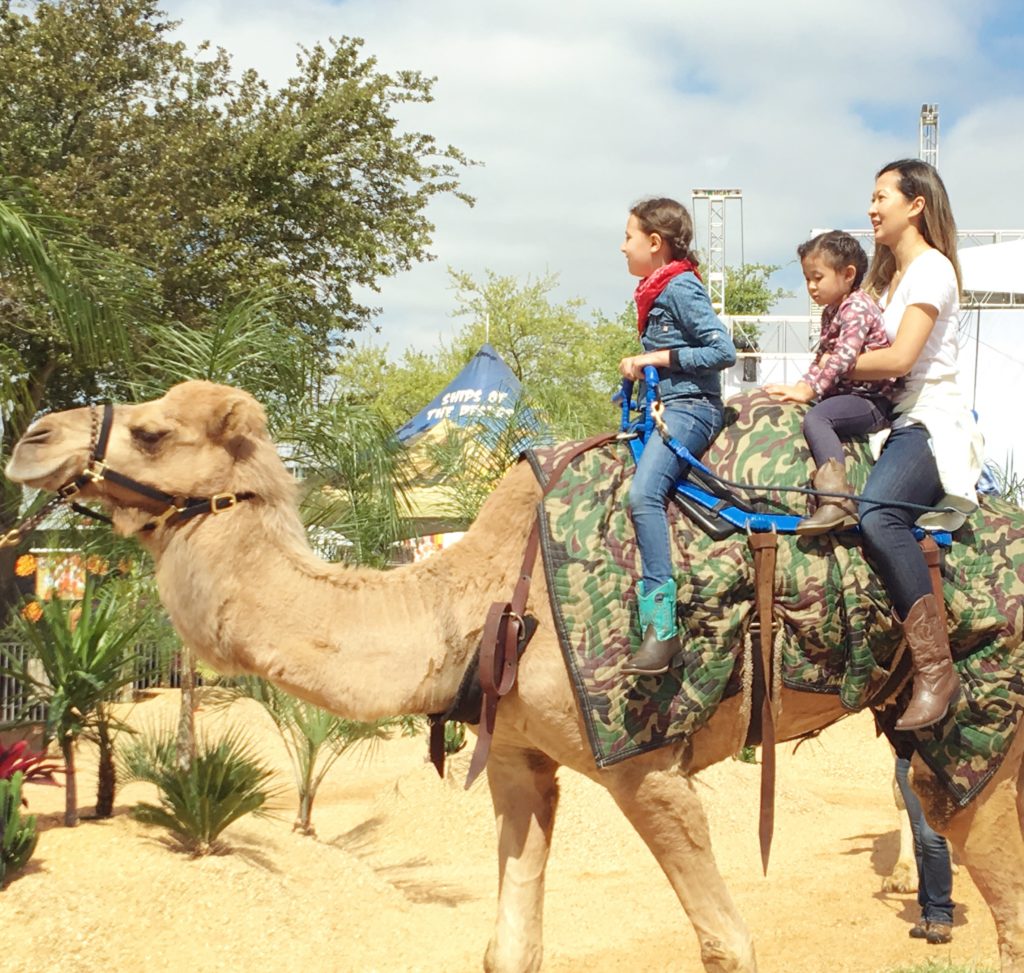 We were so glad Daddy took the day off to hang out with us.  These girls have him wrapped around their fingers. Two words – double trouble.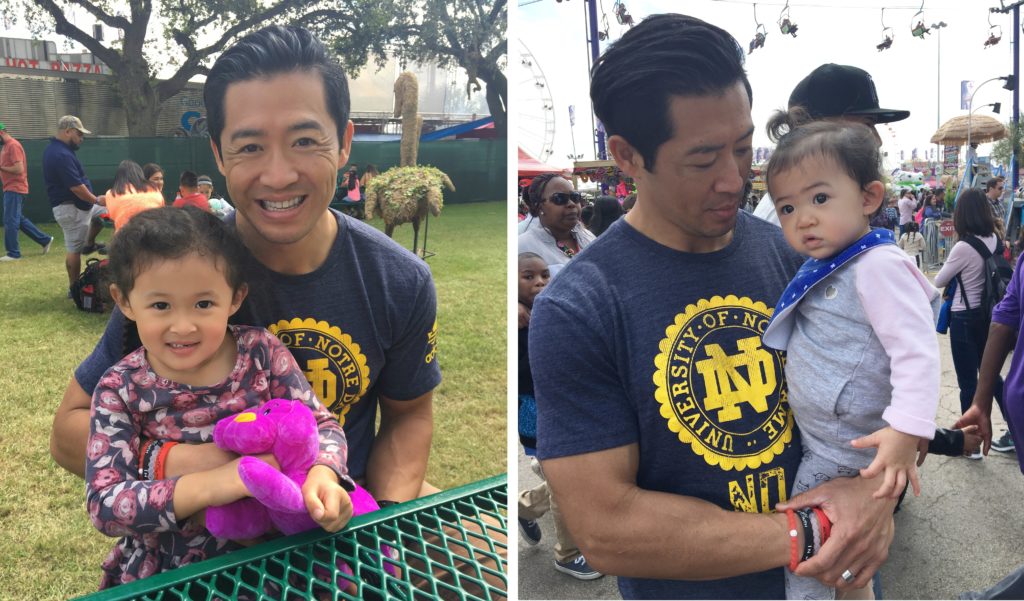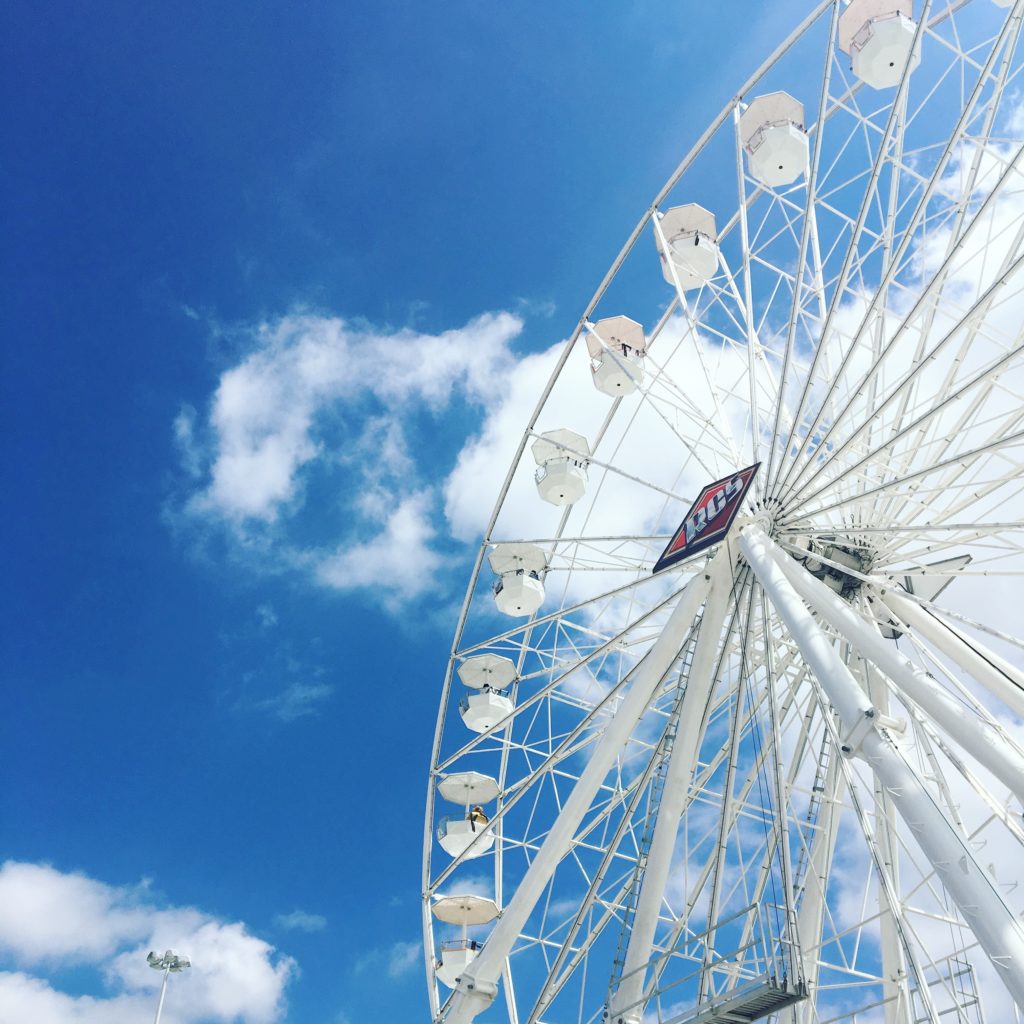 Thursday was spent at grammy's house, prepping for Marli's birthday party on Saturday, and a little park time outside.  We even managed to get in a princess tea party hosted by the birthday girl herself 🙂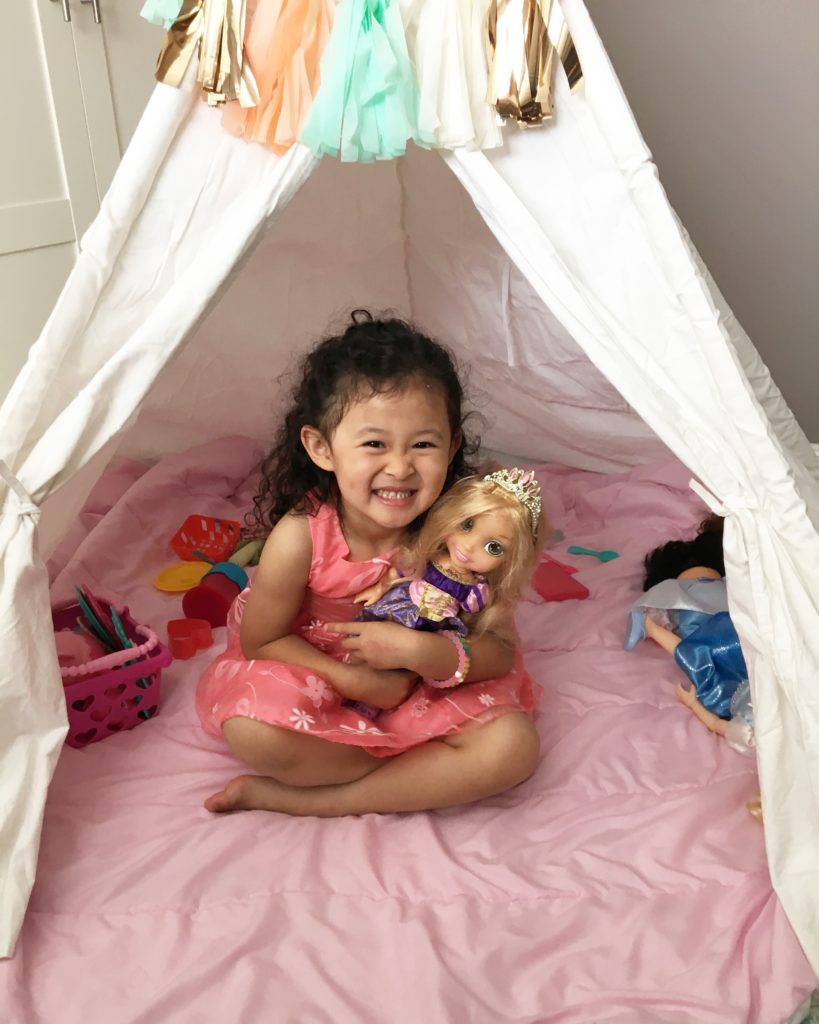 On Friday morning at like 9am, I decided to take the girls to the beach.  Can I just say – BEST DECISION EVER?!?!  First, the weather was perfect.  Second, it was Matea's first time and seeing her experience sand between her toes for the first time was priceless. She hated it. LOL  Thank goodness I brought this tent for her to hang out in.  I bought this at IKEA for $20 and it is the best! It's like an umbrella + beach towel/chair in one.  The only tricky part is folding it up which I still haven't quite mastered yet, but you need this thing in your life.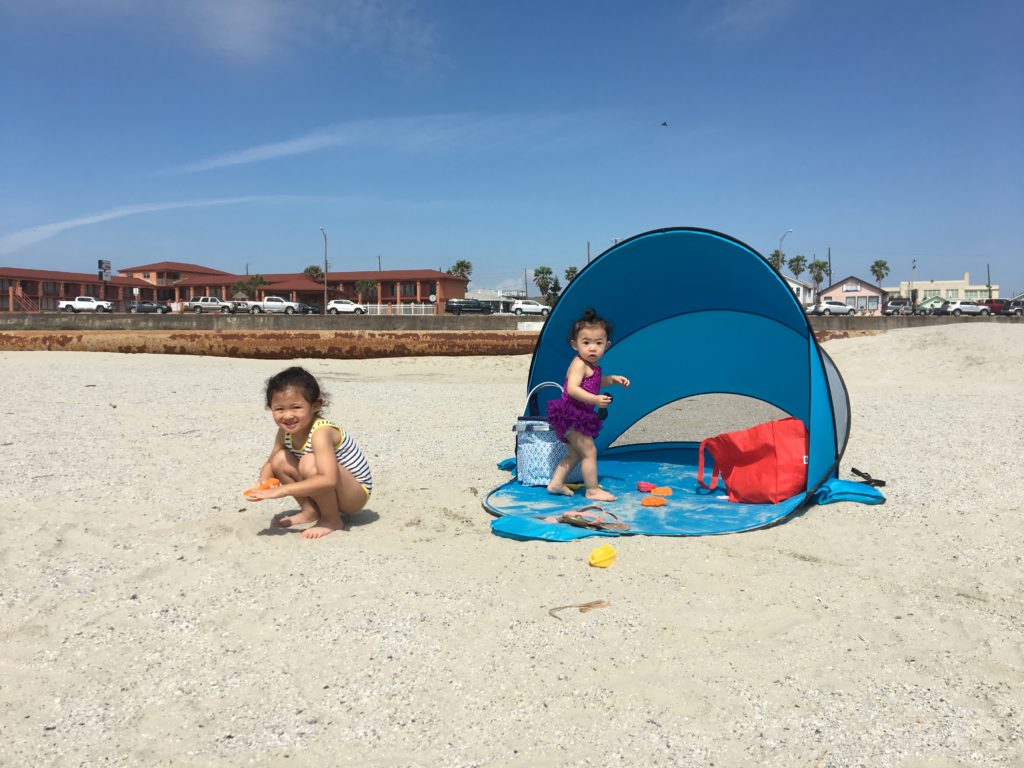 We spent almost 4 hours at the beach and the girls had the best time.  Honestly, it was exactly what I needed myself.  I love my city life, but it was so good to get away and decompress.  I was nervous taking them by myself, but I was probably the most relaxed I had been in a while.  I'm thinking a weekend trip to Galveston is in order before the temps get any hotter so we can really enjoy some downtime with the family.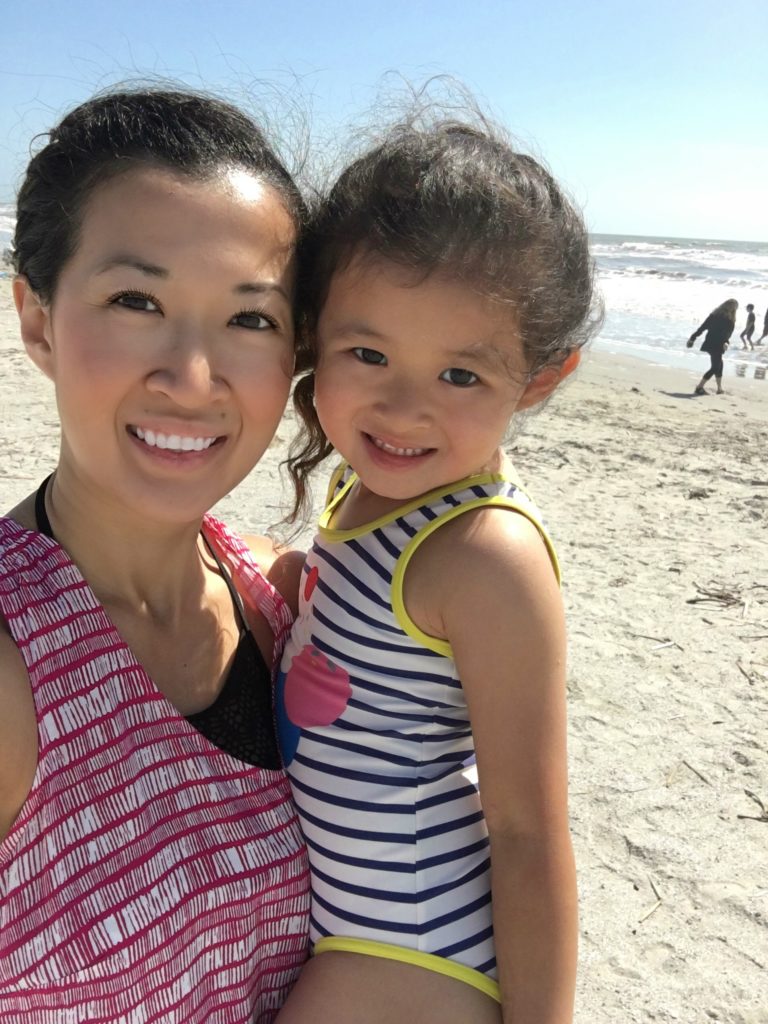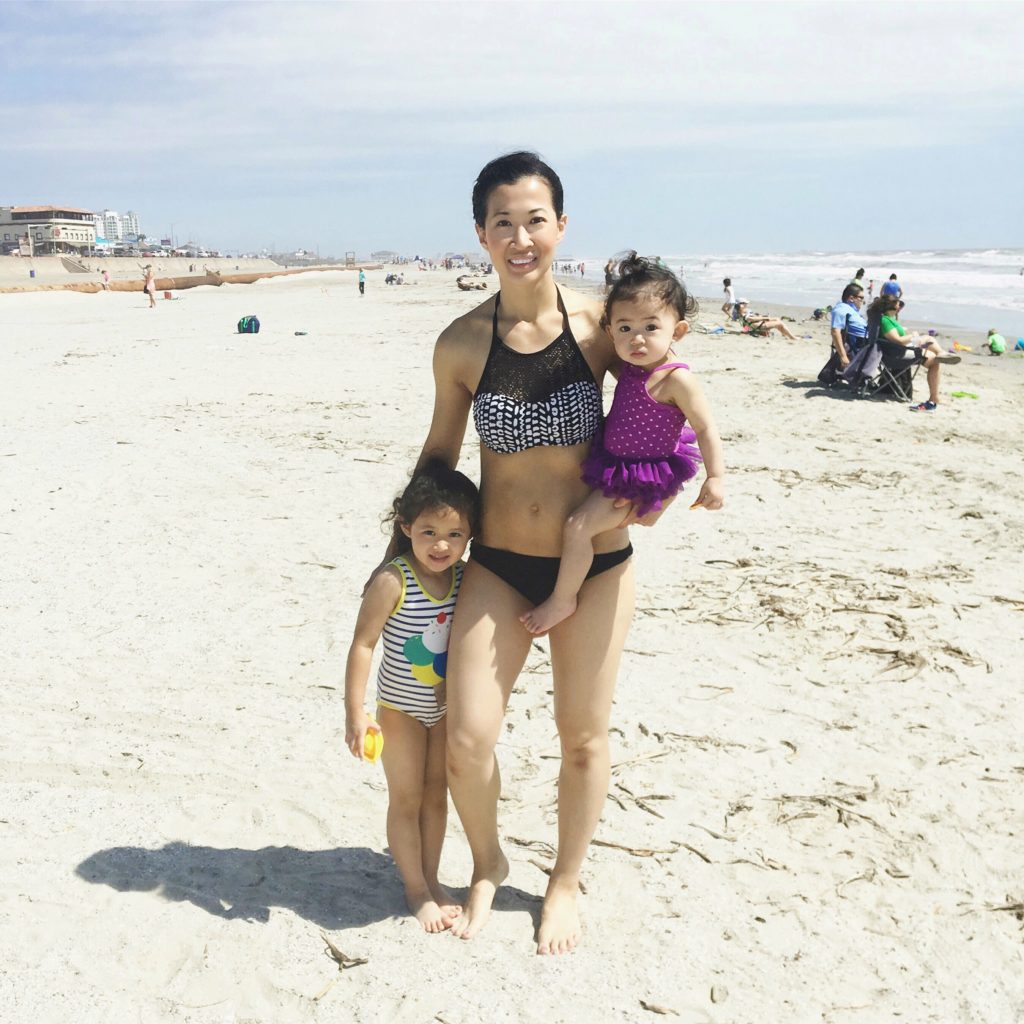 Seriously though, my heart melted watching these two play and explore together.  Marli held Matea's hand as they walked the beach and showed her every little thing and you could just see Matea's eyes light up at all the new things she was seeing. It was a really sweet moment.
We celebrated Marli's birthday on Saturday and let's just say she was happier than a bird with a french fry.  Of course I had M&M twinning because who knows how much longer I'll be able to get away with this.  Plus, Marli loved it and these girls are obsessed with Poppy from Trolls.  But, can we talk about some curl envy going on over here?  I am SERIOUSLY thinking about perming my hair just to get my locks to looks like hers.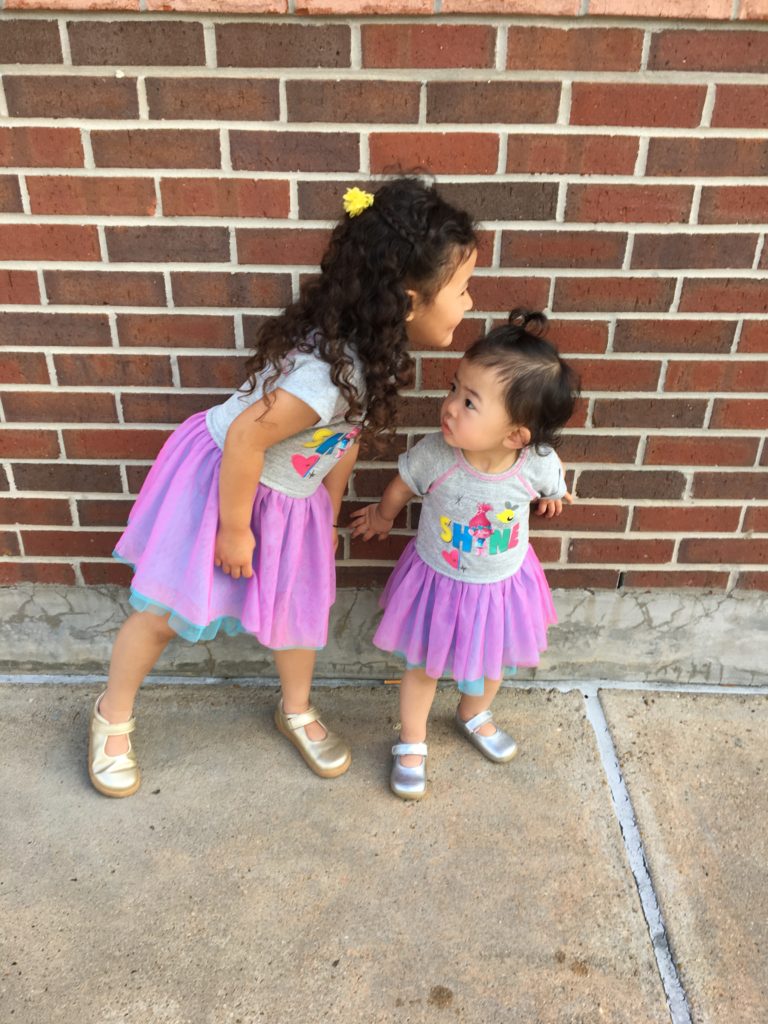 Affiliate Links: Marli's Dress | c/o Marli's Gold Shoes | Matea's Dress | c/o Matea's Silver Shoes
Whew! Our Spring Break went by too fast and I was sad to see it end.  BUT, that just means we are getting closer to summer and I can't wait to do some traveling with the girls.  What did you guys do for your Spring Break?  I may need some traveling tips when traveling with 2 kiddos for the near future so if you have any tips/advice, let me know! Thanks for reading, babes!