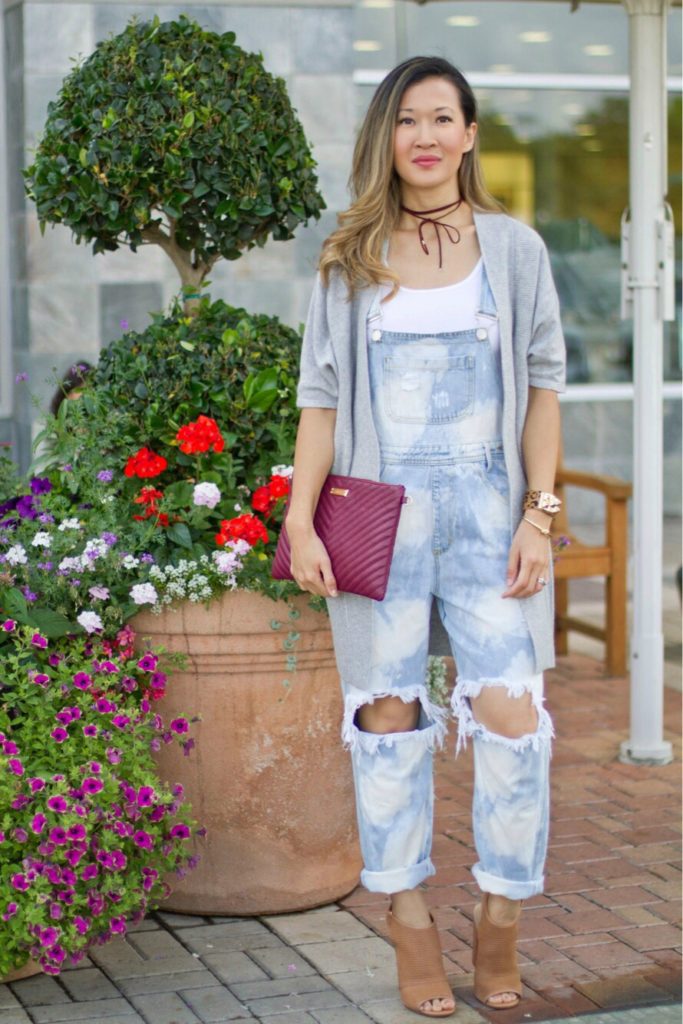 TGIF, loves! My website has been giving me issues the past few days so that's why I've been a quiet all week and also via social media.  But I hope you guys had a great week!  Who's ready for the weekend and a couple margaritas??  I'm ready to step away from the screen and unplug this weekend with my girls and some very important ladies in my life for Mother's Day.  What do you guys have planned?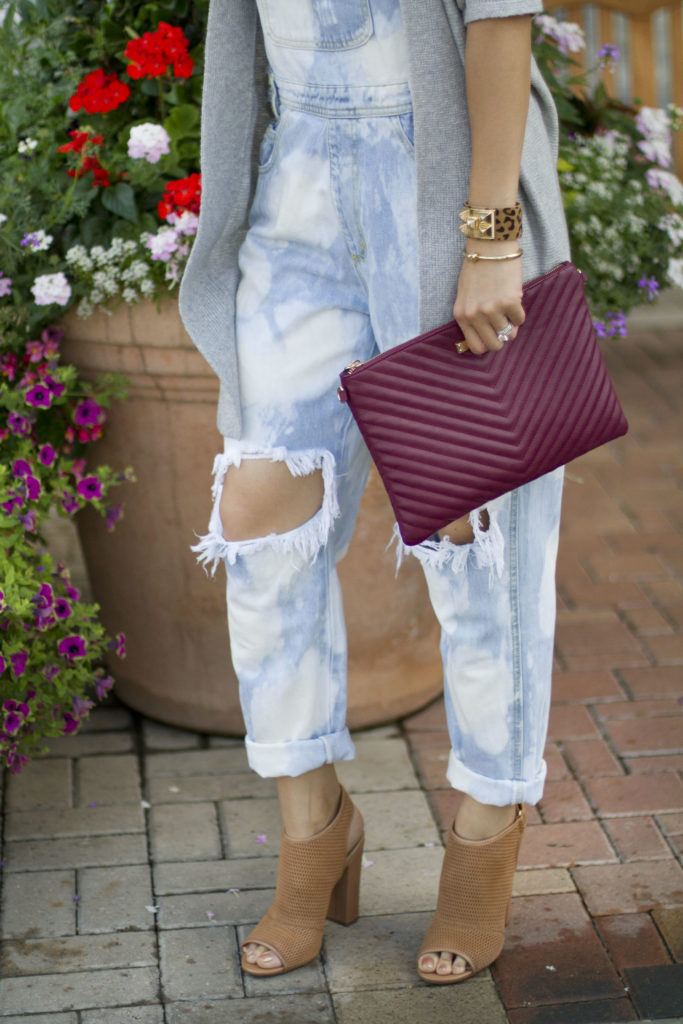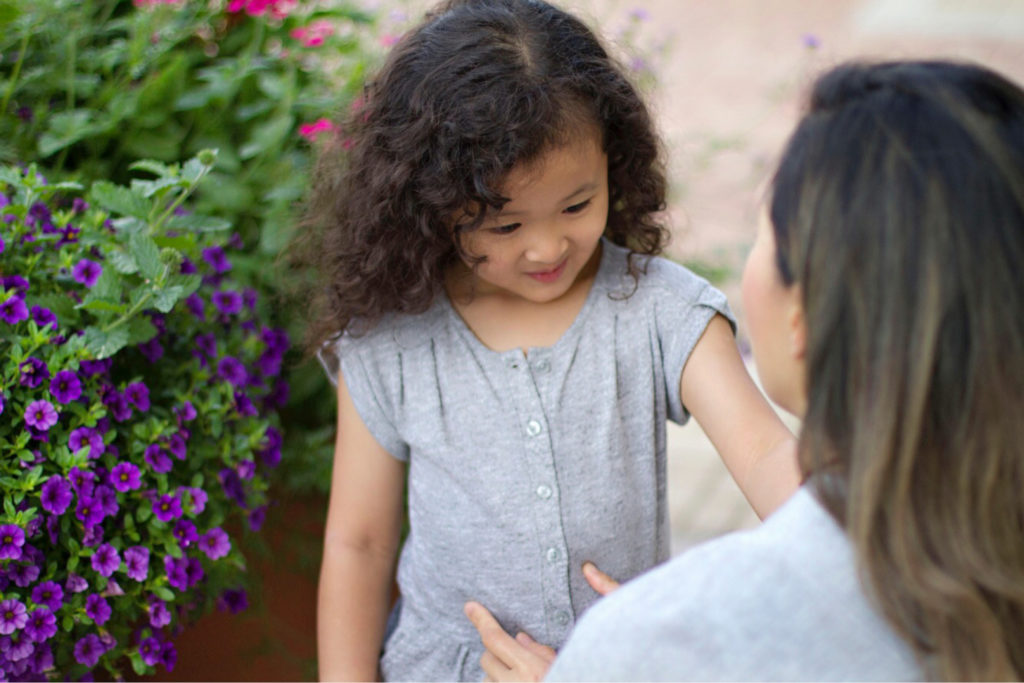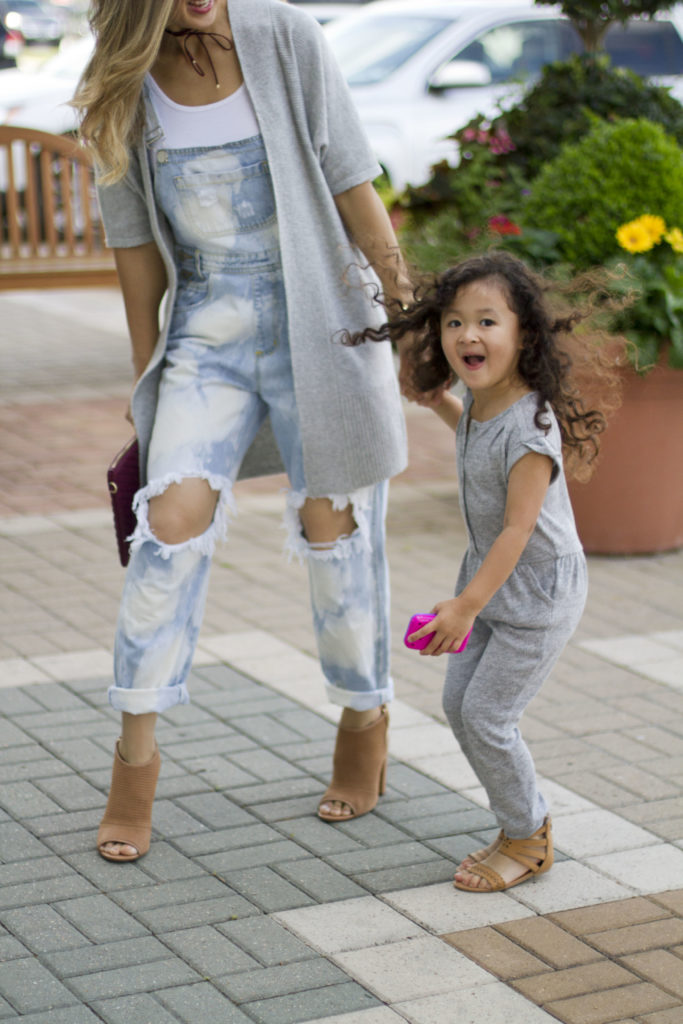 I wore these distressed overalls a couple weeks ago on our Mother Daughter Date and can't get enough of them.  Can I just say how thrilled I am that overalls are back in style??  Like YES YES YES!  I got these at Asos and love them.  The only thing I'd change is to have the bottom a tad more tapered, but nothing a little cuff couldn't fix.  Of course I could wear these with my favorite kicks, but I thought it would be fun to dress it up a bit for a street chic mom styled look.  You know I'm a sucker for light layers so I had to add this great lightweight cardigan to the mix. I added a little pop of color with the burgundy choker and clutch. The choker comes in 2 pieces so you can wear them together or alone.  I already have it in black and it's such a great purchase!  I'm so bummed most of my outfit sold out so quickly, but I linked some great alternatives below all at great price points.
SHOP THE LOOK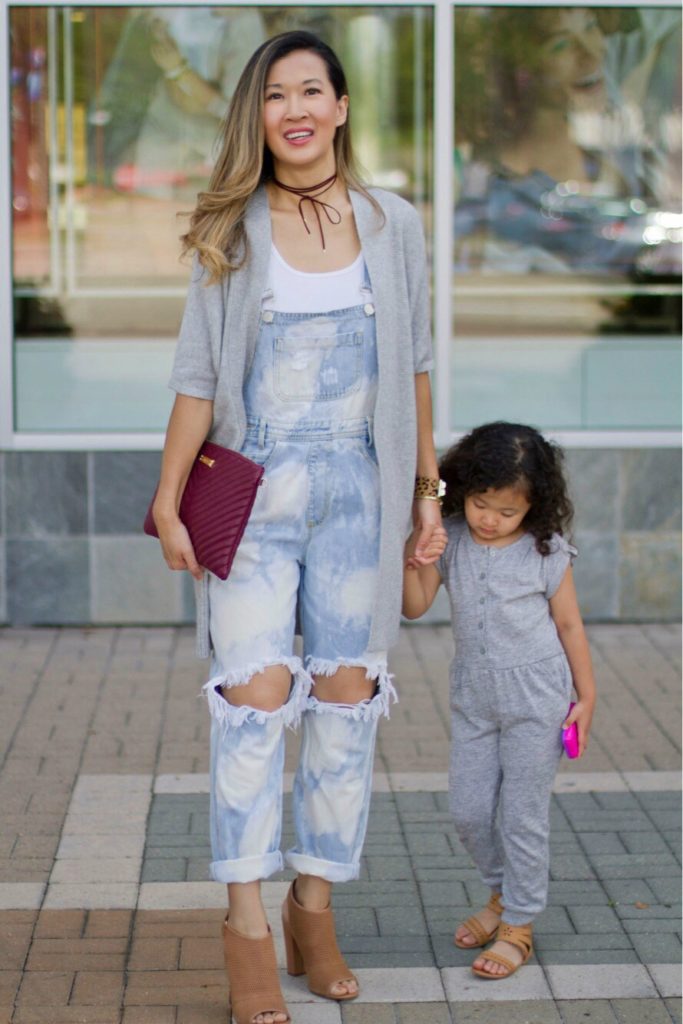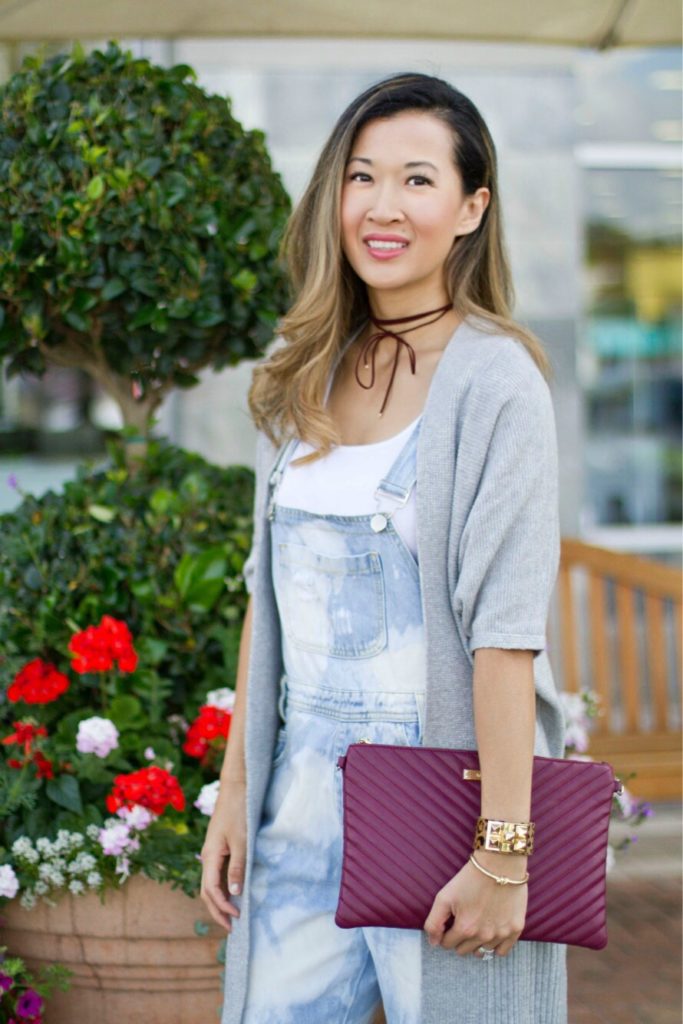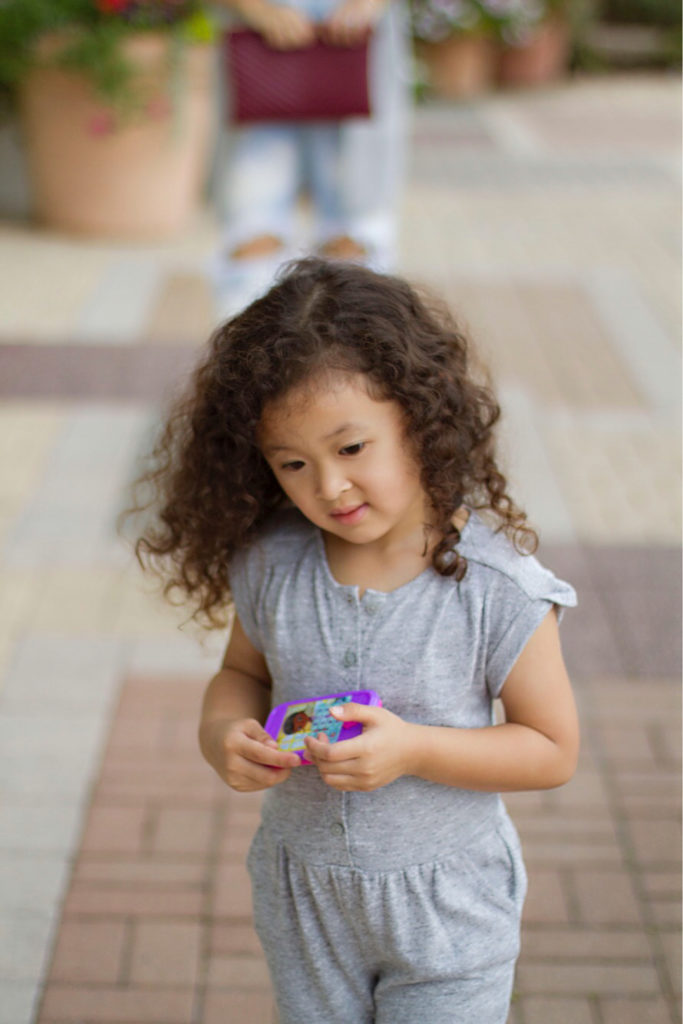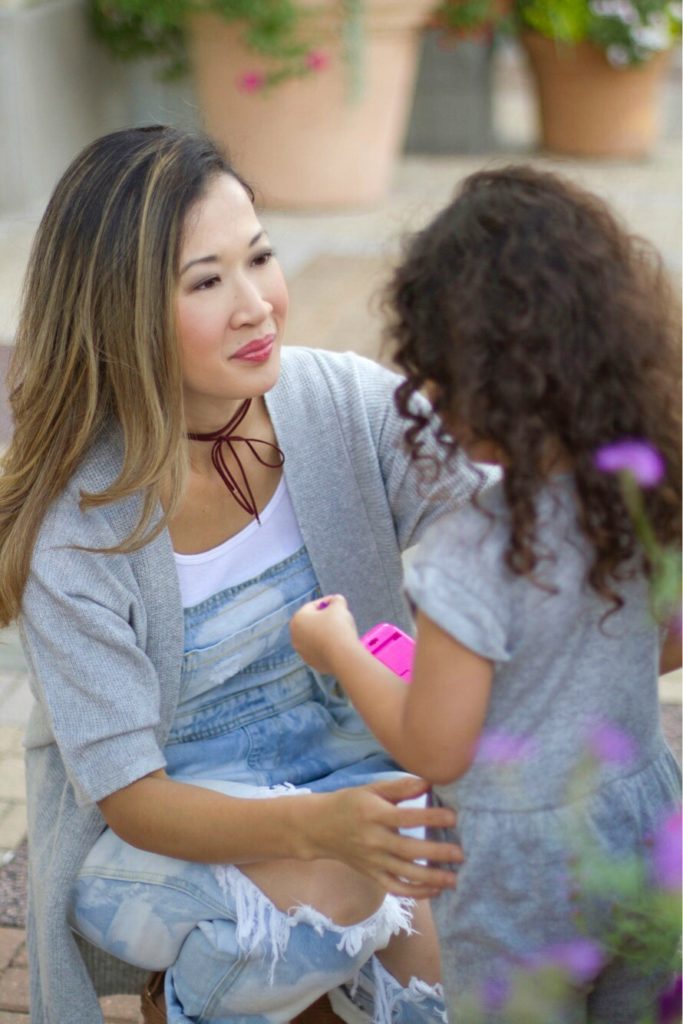 In celebration of Mother's Day this weekend, I thought it'd be fun to share a Q&A from Marli about me.
How old is Mommy? 15
What's her favorite color? Pink
What does she like to drink? Coffee everyday
Favorite Thing To say – 'No' and 'Give me a Hug'
What's Mommy's favorite food? Chicken and meatballs and spaghetti
One thing I love doing with Mommy – Cook
One thing Mommy has taught me – Drawing
One thing I've taught Mommy – My dance moves
Places I love going with Mommy – Zoo, Park, and Target because we go there a lot
What makes Mommy happy? Holding hands and when I draw her pictures at school and when I eat all my food
What does Mommy do that makes me laugh? When she tickles me, push me on the swing and pretend fart with her ear
How does Mommy make me feel special? When she sings and holds hands with me and lays with me at night so I can tell her about my day
One thing you want to tell/give Mommy on Mother's Day – That I love her more than pizza and chocolate and I hope we can go to the splash pad for her Mother's Day Party (LOL)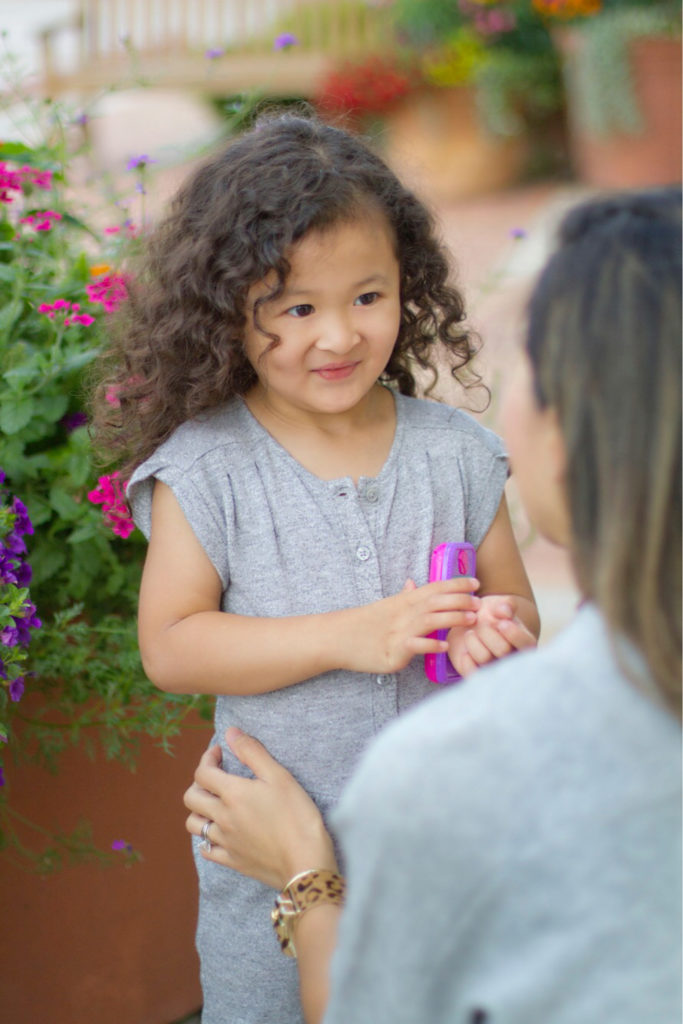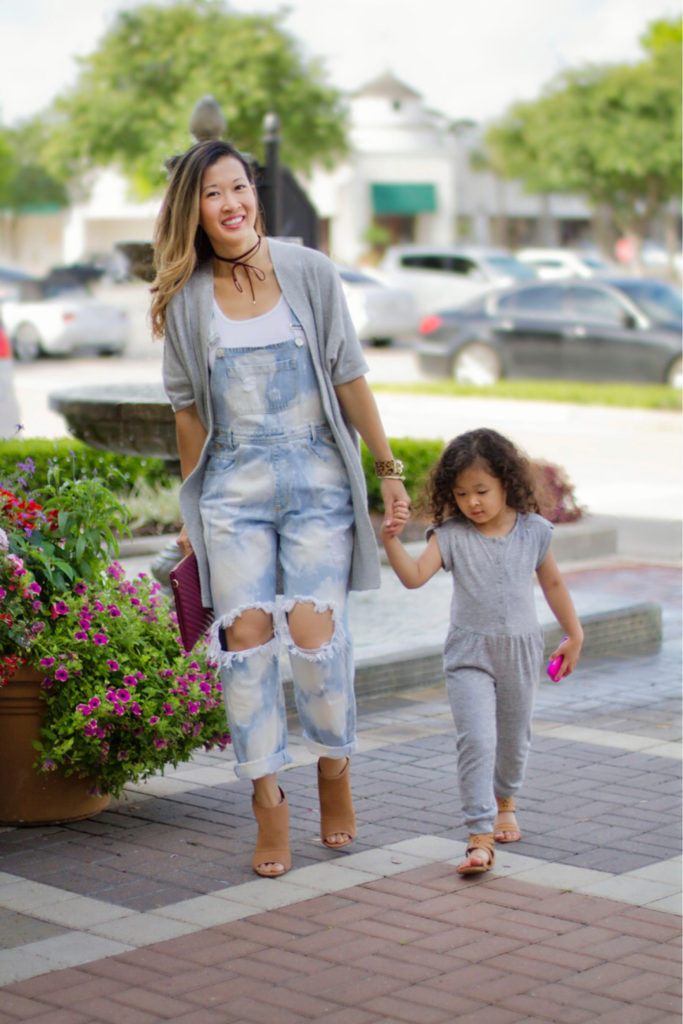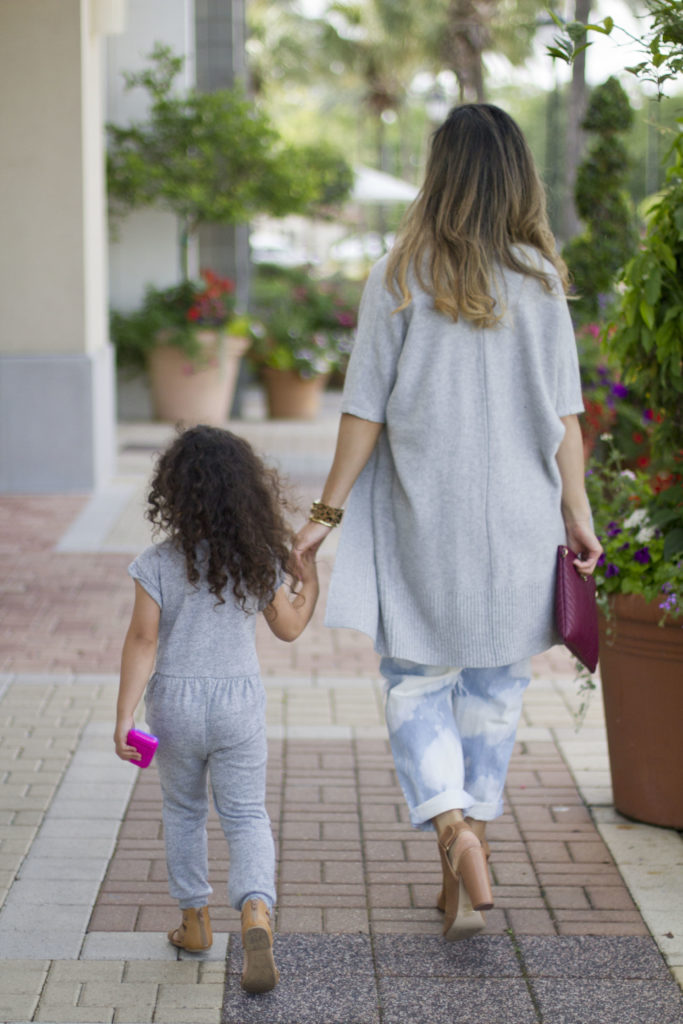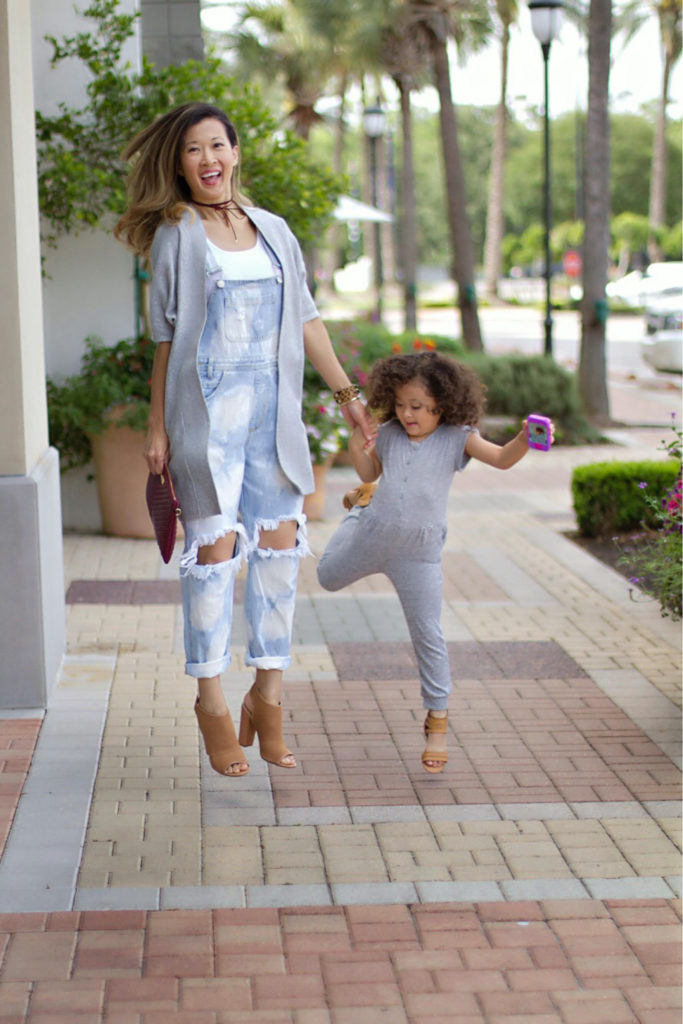 Leave it to kids for their sweet honesty 🙂  I am so lucky this little girl made me a momma 4 years ago and I can't wait to celebrate this weekend with her and her sissy.  What's the cutest thing your little one has told you lately?  Follow along on my Instagram for all the fun weekend shenanigans.  As always, thanks so much for reading guys! Have a great day!
Photography by Hayley Jackson Photography