"Special thanks to Outside The Box for partnering up with me.  As always, all opinions are my own."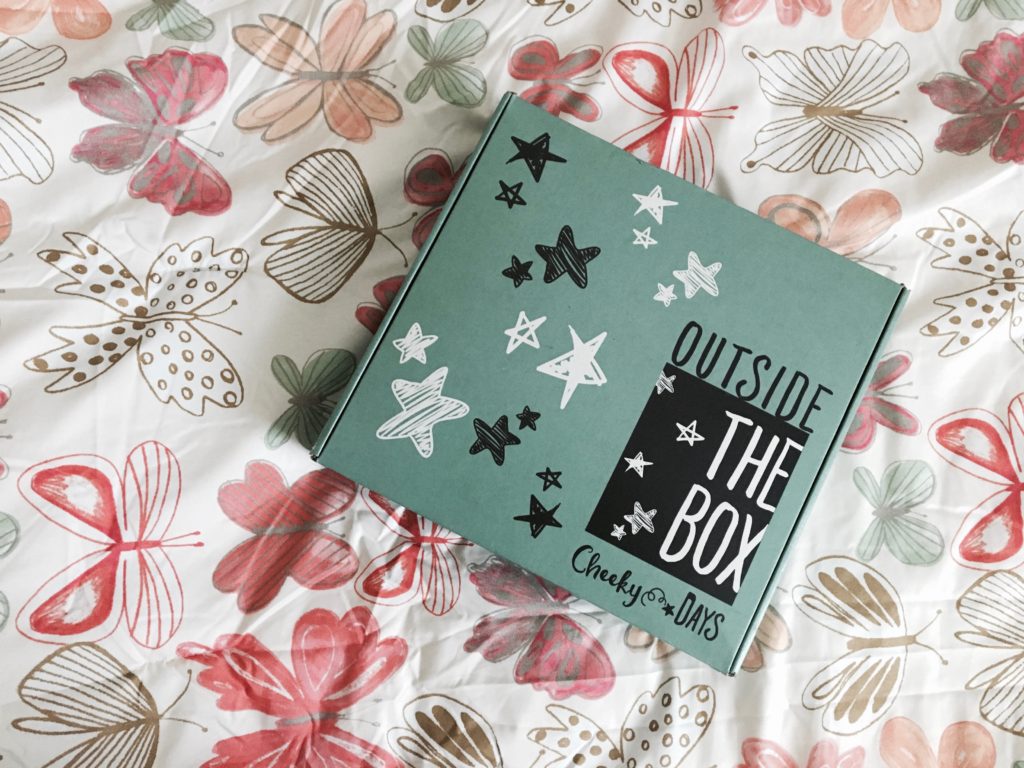 When I started blogging almost 4 years ago, I never imagined how many wonderful connections I would make with other mamas like me. What's even better – some of these fab ladies are fellow local bloggers! While there are some I haven't "officially" met in person yet, the incredible world of social media makes me feel so connected to them. That's the beauty of it.  Through blog posts, Instagram photos, and scrolling through their Facebook feed, I get a glimpse of what's going on in their lives.  And it's from these updates that I get to share in their joy, excitement, and passion when BIG news happens.
That's exactly what happened when fellow Houston mommy blogger Elizabeth from Cheeky Days launched her shop Outside The Box, a super fun + creative monthly subscription box for kids! First off, if you aren't already friends with her on Instagram, do it now.  She is such a breath of fresh air. We "met" a couple years ago and I was immediately drawn to her sweet personality and positive outlook on life.  I always knew there was something special about her and the launch of Outside The Box pretty much validated my feelings.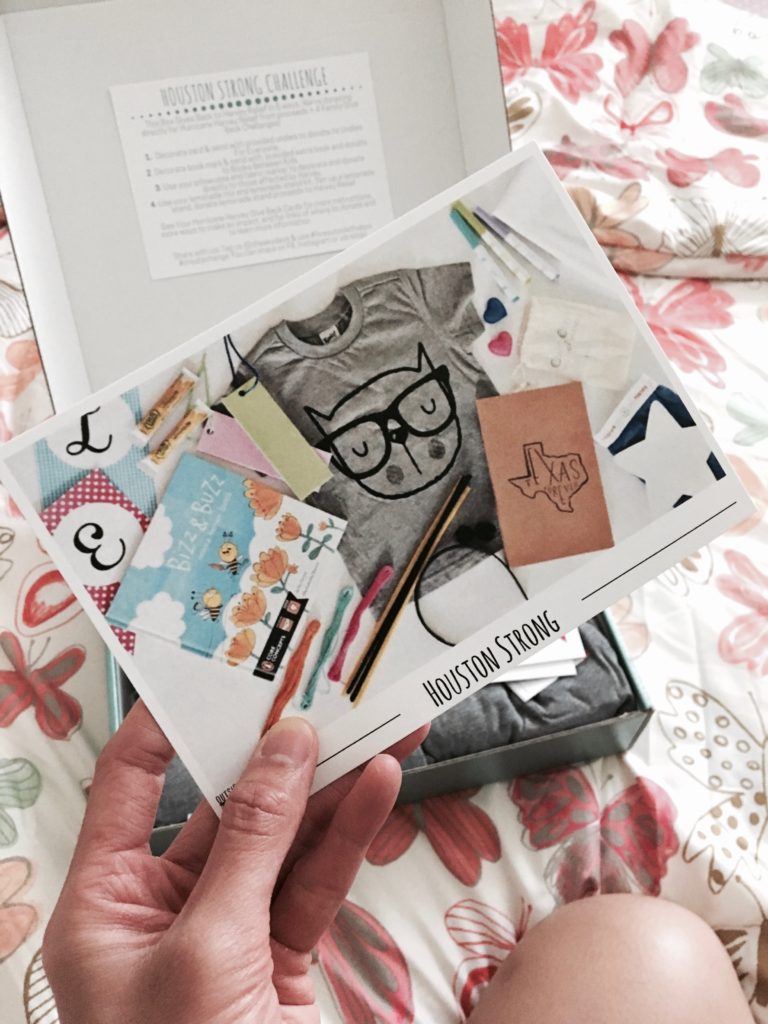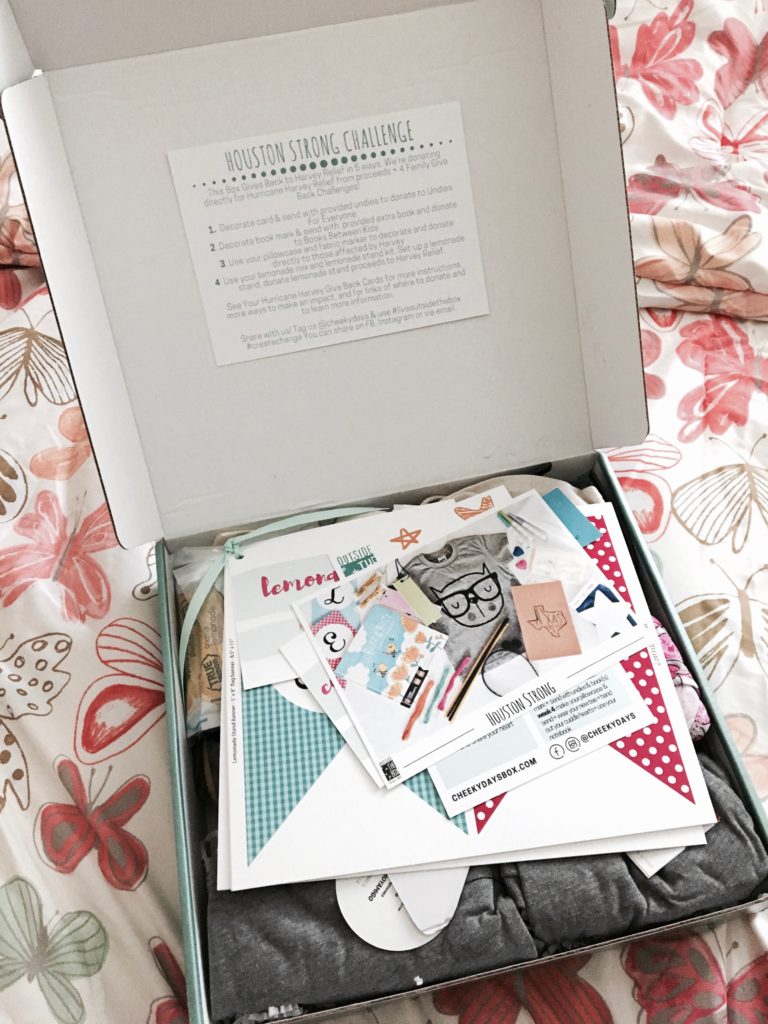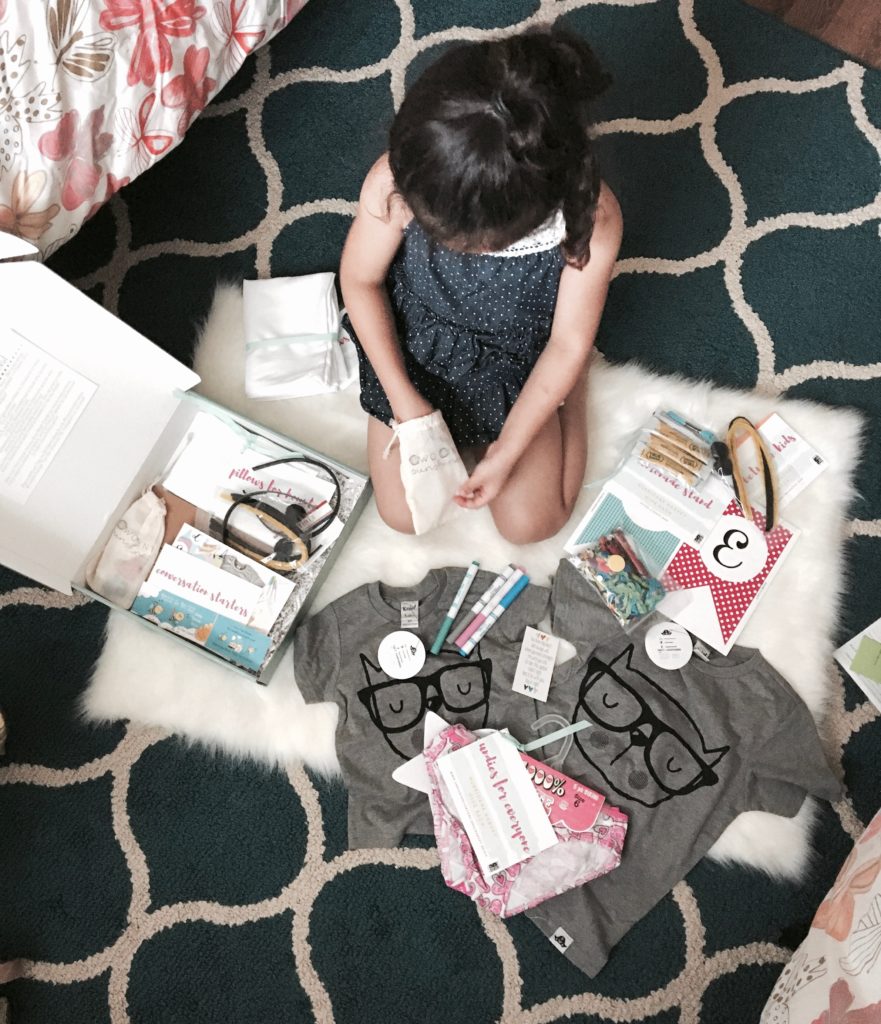 Guys, this is NOT your typical cookie cutter monthly subscription box. It's SO much more than that! It's a really creative way for parents to connect with their kids about events happening around them, teaching them ways to give back, and letting their imagination run wild through awesome crafts and play.
C O N N E C T  .  C R E A T E  .  C O M M U N I T Y .
Each box is thoughtfully curated around a theme and filled to the brim with goodies (and when I say filled, I mean maximum capacity). I was literally in shock when our package almost exploded with crafts after opening it! So far warning, if you're expecting to get only 3-5 items like I did, you're in for a big shocker.
We got the Houston Strong Box where proceeds were donated to local non profits supporting the relief of Hurricane Harvey and I was really blown away.  The creativity and thought put into curating this craft box was truly amazing. Below is everything that was included in our box (retailed at over $70+):
A featured book selected to encourage dreams, courage, kindness, and community related to our monthly theme- Buzz & Buzz by Dee Leone
High quality wearable selected from a small business aimed at providing meaningful conversation and imaginative play while getting dressed or at the playground with other families- Animal Tee from Ahoy Amigo
Seven crafts and activities that reinforce the monthly theme and create a giving opportunity to benefit the monthly non-profit, community service or give-back company – including some fun activities from Two Tiny Sunshines, Laura Drayton Creative, and Dee Leone 
Community Challenge Card with suggestions on ways to move Outside The Box and continue the conversation about the monthly theme
Spotlight on a non-profit- Books Between Kids
Little surprises to delight mom along the way- Mom Texas Notebook from DOT Products
Community to share your impact and learn from friends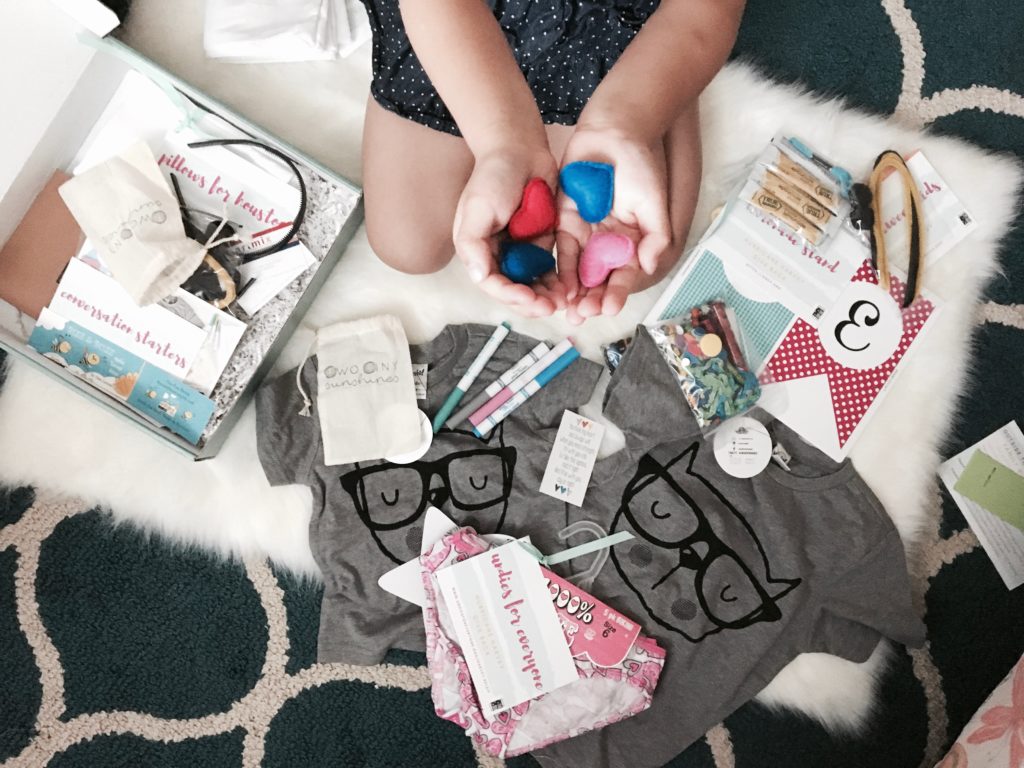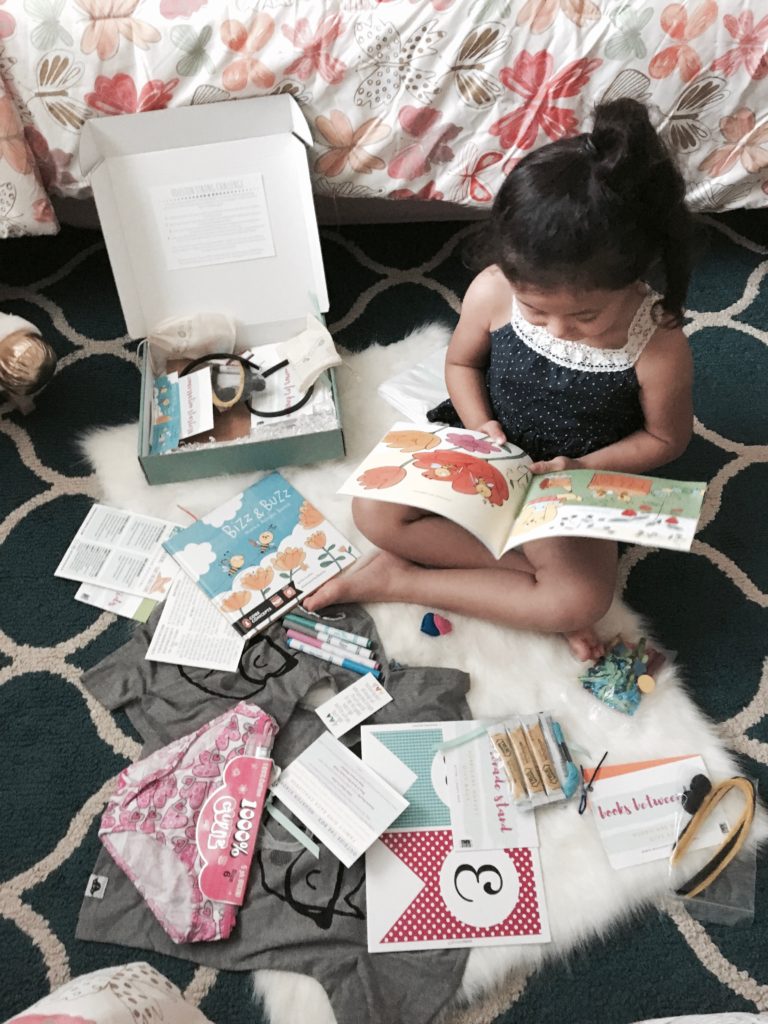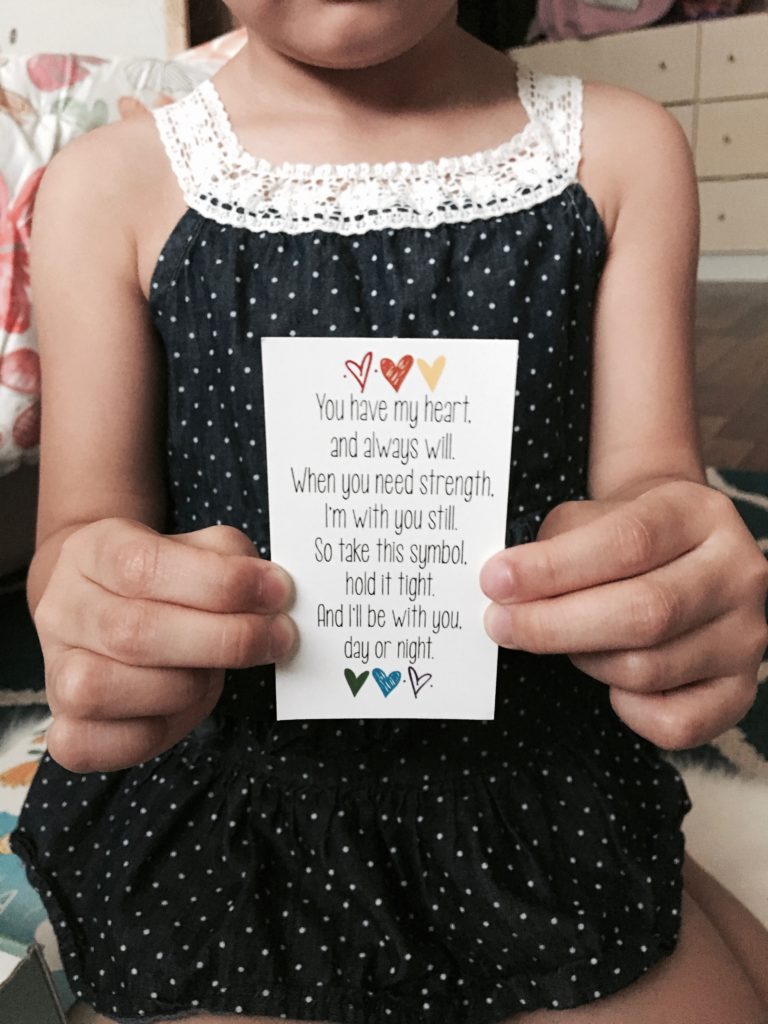 What I absolutely loved were the local artisans, small businesses, and non-profit organization spotlighted in our box.  I shop small whenever possible and love the community it creates with this amazing monthly subscription box. What's more, I was able to include Matea as well with the sibling add-on option Outside The Box offers.  It's never too early for them to start learning, right?
The crafting activities were so much fun!  It kept the girls busy, but in a good and meaningful way.  Every single item in our box held a powerful message about connecting our kids to the community.  We decorated pillow cases to donate, designed a bookmark, and even passed out those sweet hearts to a few members of our church/school who were affected by the hurricane.
Through these activities, I was able to teach my girls about the devastation that took place in our city and ways we could help those in need.  Whether it was donating our time, cooking meals for the displaced, or other simple acts of kindness like hugs and cards, we can always help in some way.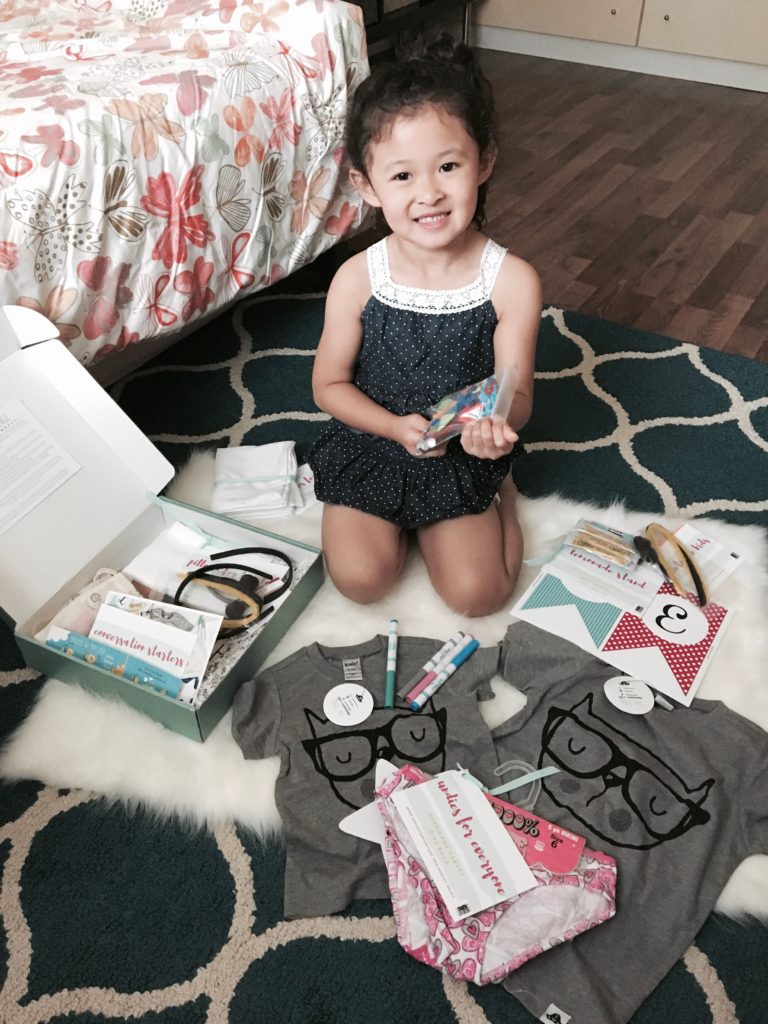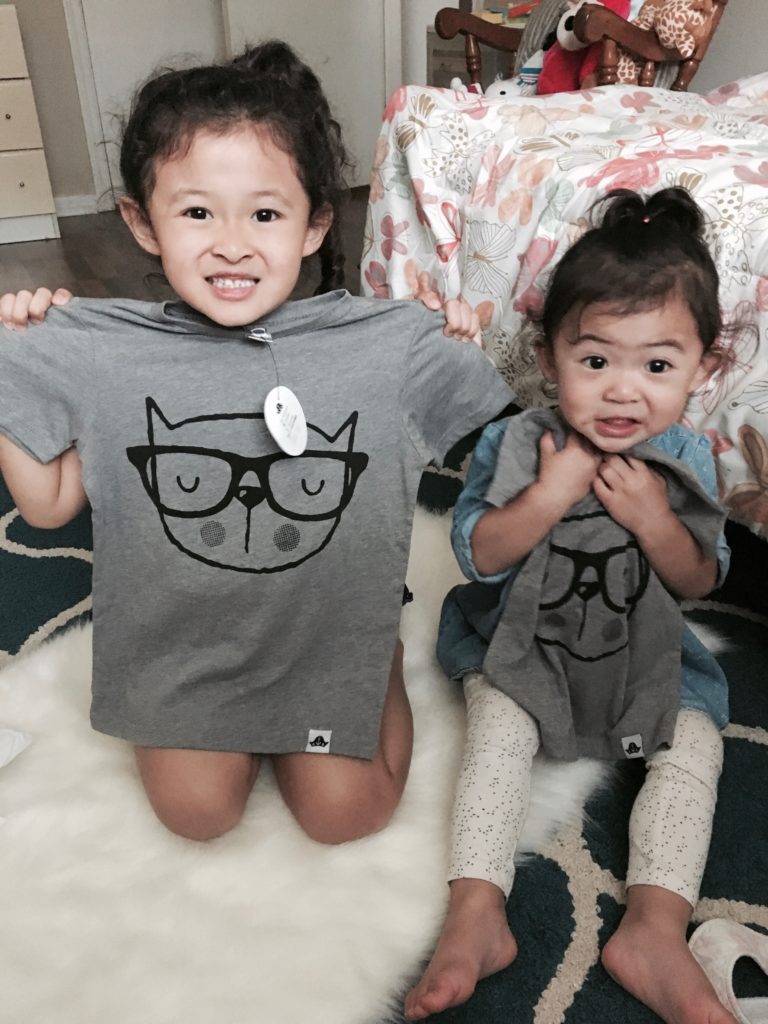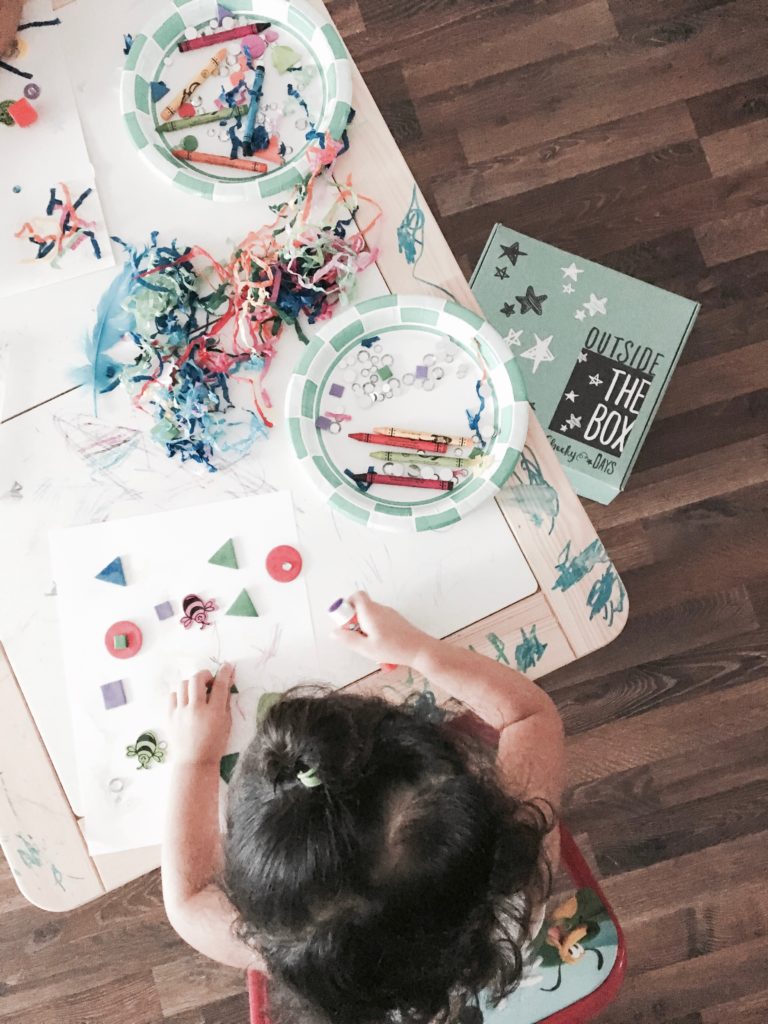 If you're thinking about what to gift your little one or friend with kids, Outside The Box would be an absolute perfect gift to give this holiday season.  Skip the toys because speaking from experience, any kid is going to pick the mystery surprise box packed with crafts and goodies over anything else.
 You can visit her site HERE and sign up to receive 10% off your first order.  There will be 4 boxes coming this season so make sure you snag one just in time for Christmas!  You can purchase a single box or get the bundle packages offered.