"This post is sponsored by Crazy8. As always, all opinions are my own."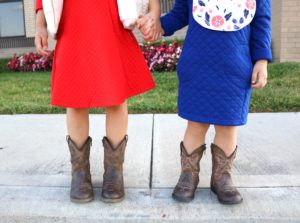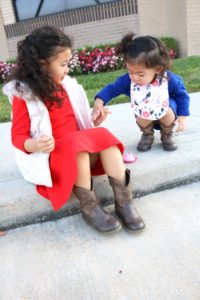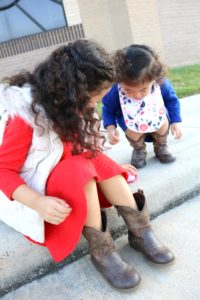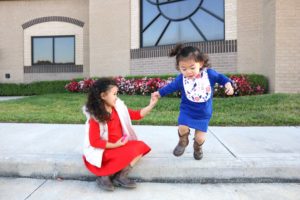 Being a girl mom is pretty cool especially when your girls are as different as night and day.  On one hand, I've got the girlie girl who loves all things pink, princess, and art-related.  She's the soft spoken sensitive one who loves 1-on-1 time with me. Then there's my firecracker. She's the free spirited one who will dive head first (quite literally) into anything and everything.  She's loud, full of life and a little mischievous at times, but oh how she keeps me on my toes.
Sure, not every moment is perfect, but watching Marli & Matea's bond grow these past 2 years has been validation that we made the right decision giving Marli a sibling to play, love, and grow up with. Marli is such an amazing big sister.  She helps me take care of Matea when I need a hand, teaches her things she learns in school, and is incredibly protective of her. As for Matea, she just thinks the world of Marli.  You should see the way she looks at her sister – like she wants to be her.  Everything Marli does, she has to do.  "Me too" and "my turn" are probably her 2 most popular phrases in our home (besides "Mommmmmyyyy" of course).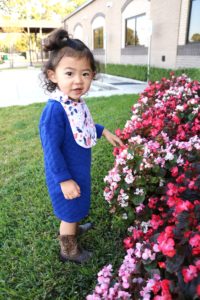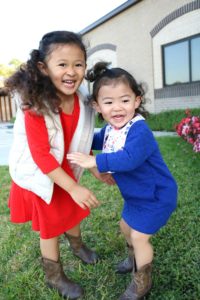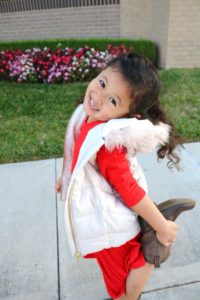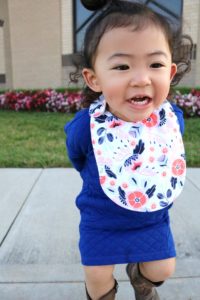 This holiday season, I teamed up with Crazy8 again to style the girls because we love their clothing.  We partnered up with them several times in the past so that goes to show how much we truly love this brand. Marli STILL wears her favorite silver sparkle sneakers from a year ago and she recently "donated" her beloved black tutu to Matea (who was more than happy to accept it). Looking back at our first campaign with them, it's amazing to see how much Matea has grown!
That's the beauty of Crazy8.  They have styles to fit any personality at any age so they actually grow with the girls as they get older.  And, because mixing pieces is so easy, I can easily elevate a casual look into something more dressy by simply swapping out 1 or 2 pieces and voila! I have an entirely new outfit.
Their holiday collection is so stinkin' adorable guys. There's a mix of everything for the girls.  A bit of sparkle, some whimsical prints, and even cool street style looks to choose from.  What's more, there are a ton of cozy pieces to keep the entire family warm and stylish this holiday season.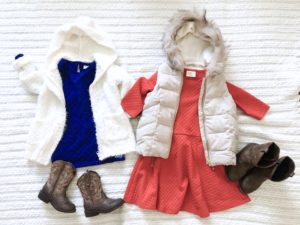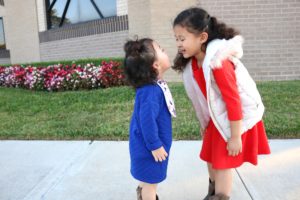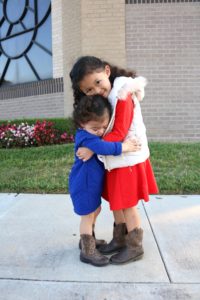 I mean if that photo doesn't melt your heart, I don't know what will.  This time around, I wanted the girls to match without being twinsies for the holidays so I chose this quilted dress for Marli and quilted tunic for Matea.  Each dress was less than $20 after the extra savings!  We all know Marli is a big fan of dresses so it was no surprise that she loved her holiday outfit. I paired it with this warm faux fur puffer vest and can't wait to put it to good use when the temps drop. Since it doesn't get super cold in Houston, this is the perfect layering piece to throw over a sweater or long sleeve shirt.
I put Miss Matea in this adorable quilted tunic and almost died when I saw her prancing around in it.  At this age, I think all toddler looks cute in just about anything, but this tunic made her look like a little lady! It even has pockets and we all know dresses + pockets = winner. I got her this SUPER soft zipper hoodie, but it was too warm to wear so I'm hoping we can use it soon.  I kid you not – it is the softest jacket ever. Not sure if you caught my Instastory of her trying it on last week, but she refused to take it off afterwards.
Get a jumpstart on your holiday shopping with all the extra savings now.  And if you haven't taken family pictures yet for your holiday cards, check your nearest store to find something festive for the littles ones!  Visit their online store and let me know how you would style your little one.