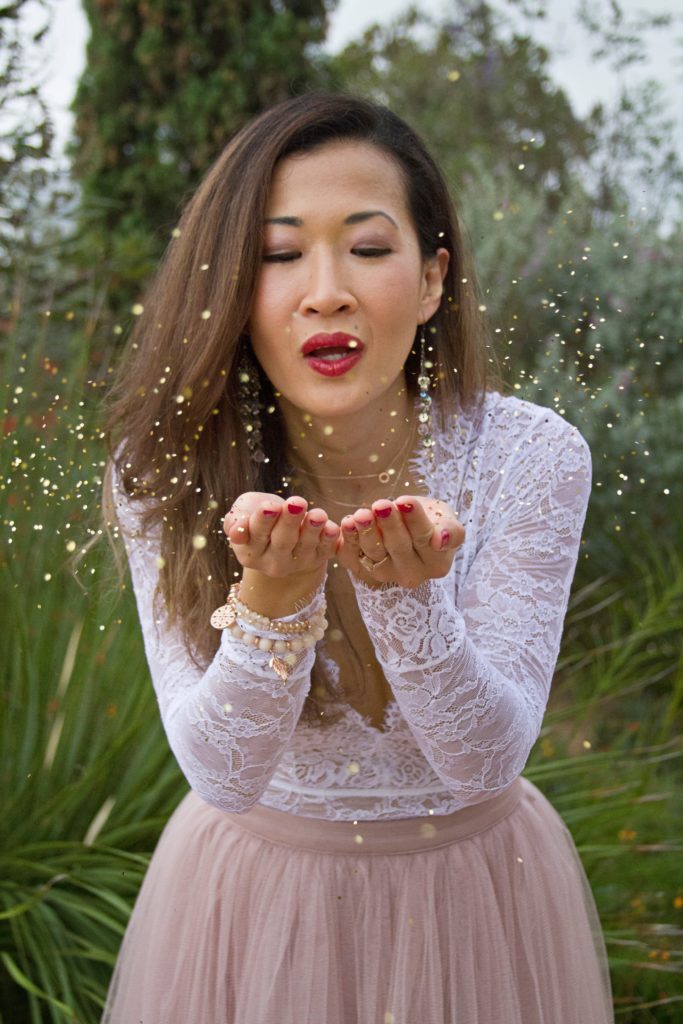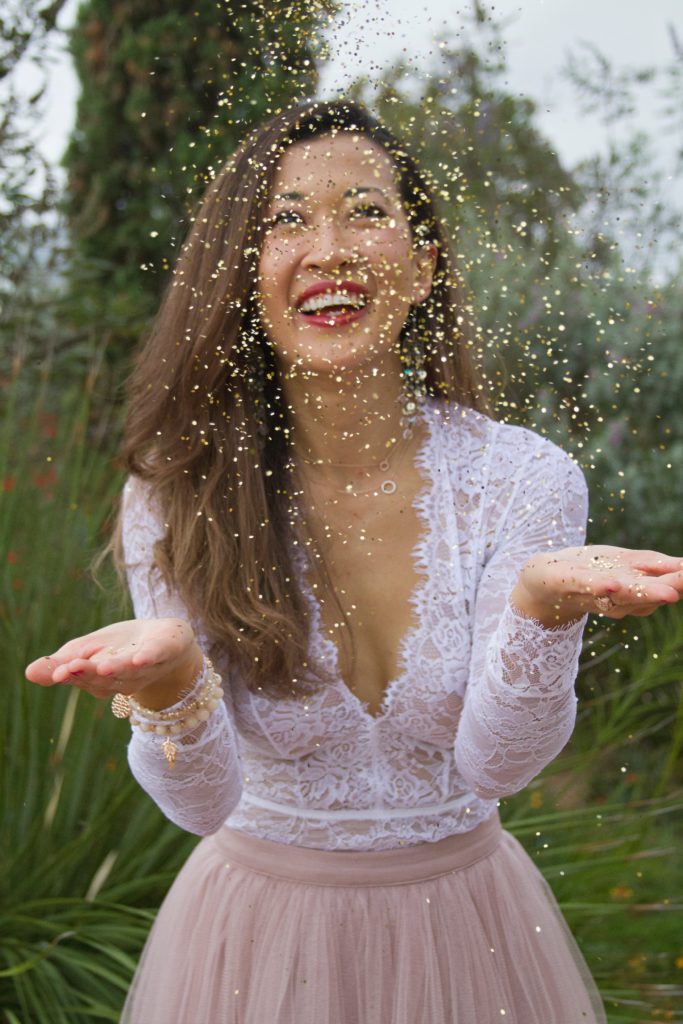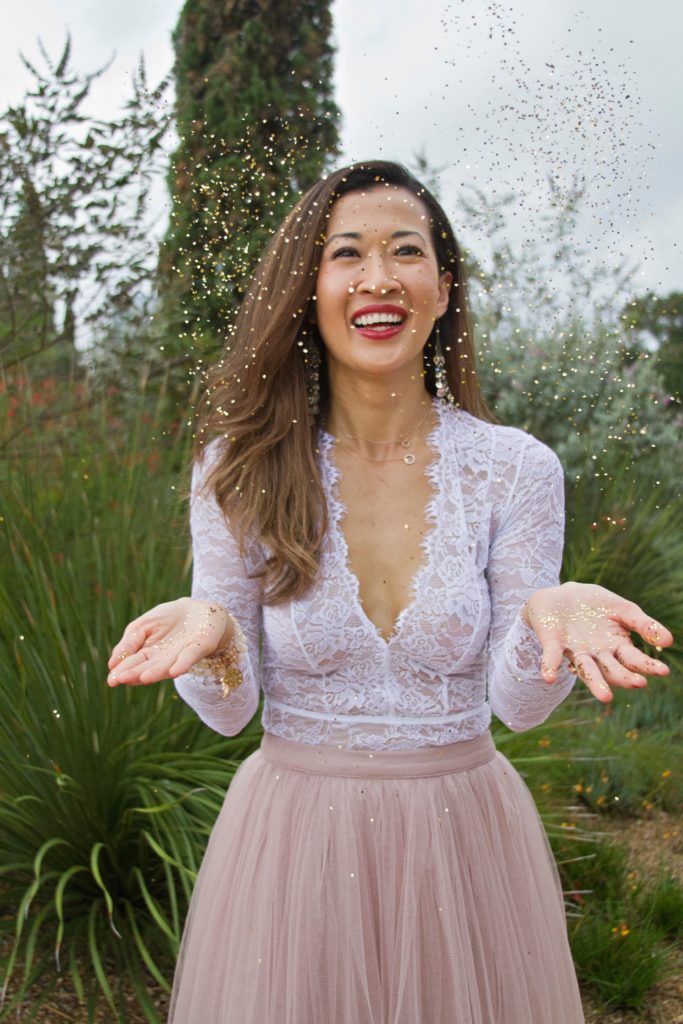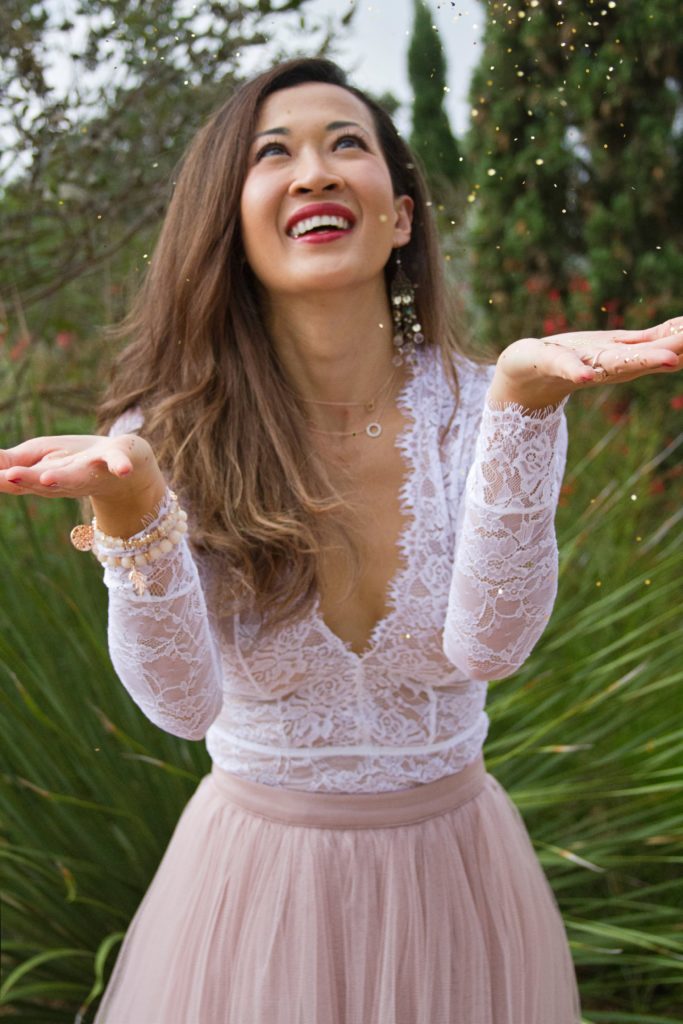 Sometimes you find the perfect excuse to throw on a tulle skirt and celebrate.  Mine came in the form of 35 candles + the best birthday wishes a girl could ask for.  This post is a little overdue, but I'm excited to finally share my birthday post with you guys!
Normally I'm not one to make a big fuss about my birthday and quite honestly, I felt a bit silly doing this birthday shoot.  However, the more I thought about it, the more I realized how much I needed this for me.
Truth is, this past year was tough.  I can't fully put into words how I felt, but I was really off my game. I think I spent the better part of it trying to do it all and in the end, it was too much.
Then, there was my mom's stem cell transplant mid-year that left me completely emotionally and physically drained.  I haven't talked about it much on here or social media, but we were all a complete wreck at some point during the whole procedure + recovery period.  Plus, it broke my heart to see my dad so worried about her.  I internalized a lot of my feelings which probably wasn't the healthiest choice, but thankfully, she's totally fine now and recovering well for the most part.
So while I won't miss being 34 one bit, I learned some valuable lessons I plan on carrying over into the new year for a better, happier me.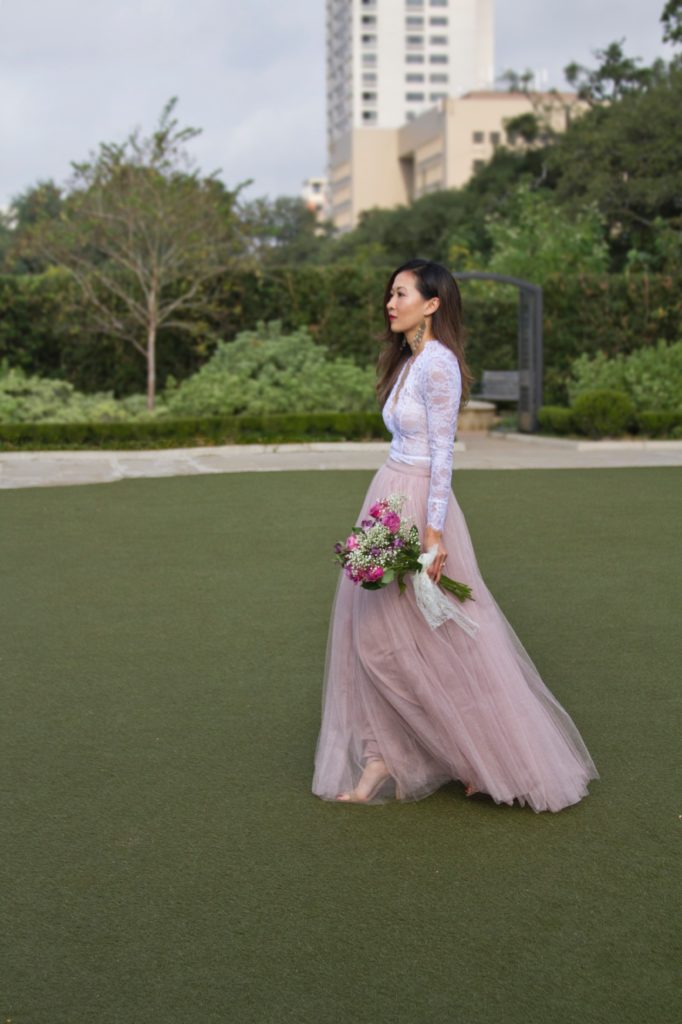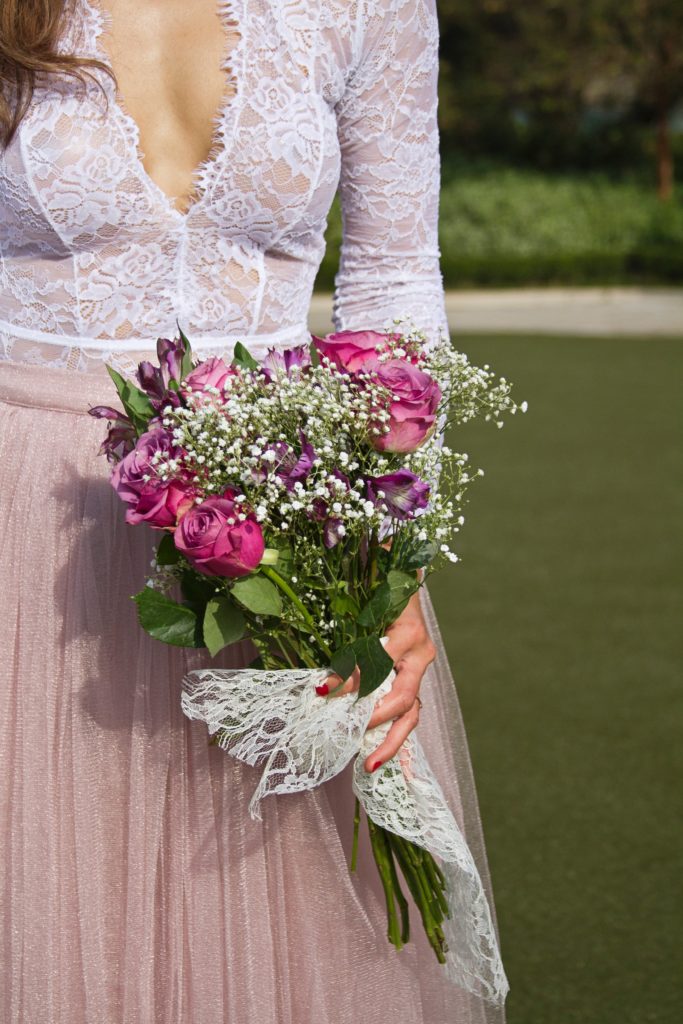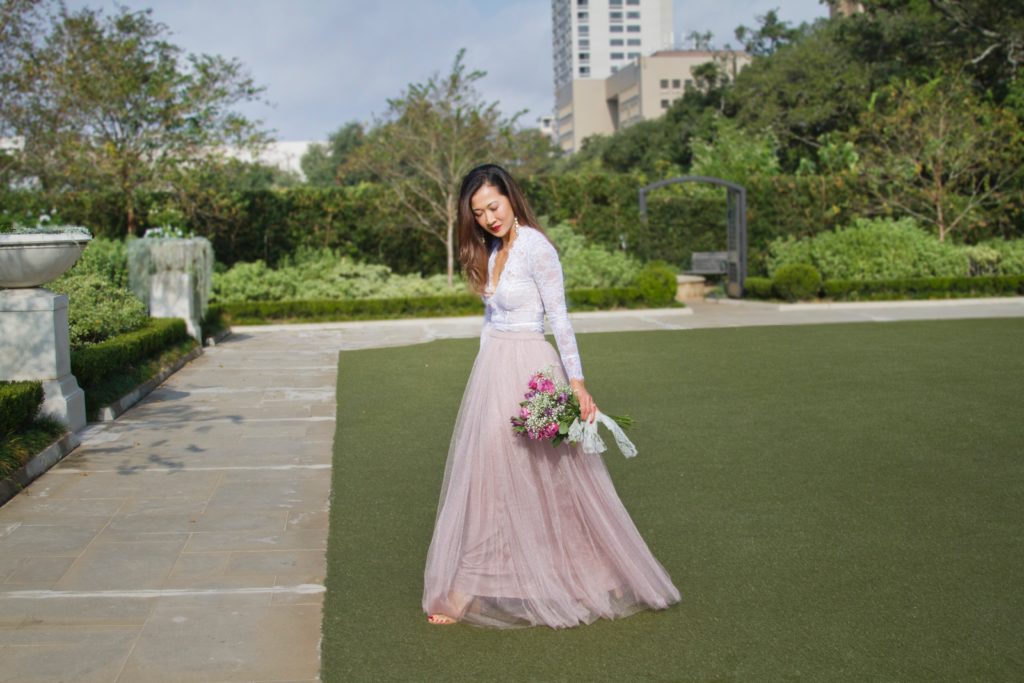 First and foremost, CELEBRATE YOU.  That's why I did this shoot – to remember that it's OK to treat yourself every once in a while, that it's OK to celebrate your achievements, and it's OK to be proud of yourself.  I felt like my mom guilt stripped me of that last year – always making me doubt if I was doing enough for my girls and family.  Anyone else struggle with this?  Being a mom in itself is tough and that alone should be celebrated.
I learned that to be the best version of myself, I had to start TAKING CARE OF MYSELF.  For me, that meant carving out time to start working out again.  I was coming up to 2 years postpartum with Matea and all I wanted was to feel good about my body again. Never did I think it would have taken me this long to get back in shape (since I bounced back right away with Marli), but I knew I had to break the cycle.  I made the plunge in August and haven't looked back since. (More on my fitness journey coming up next week!)
I set some pretty big goals for myself at the beginning of this year, and you know what? I didn't reach any of them.  By trying to do it all, I got nothing accomplished.  Admittedly, this left me feeling defeated for a moment, but then I realized something.  I can't do it all and that's OK. GIVE YOURSELF SOME GRACE.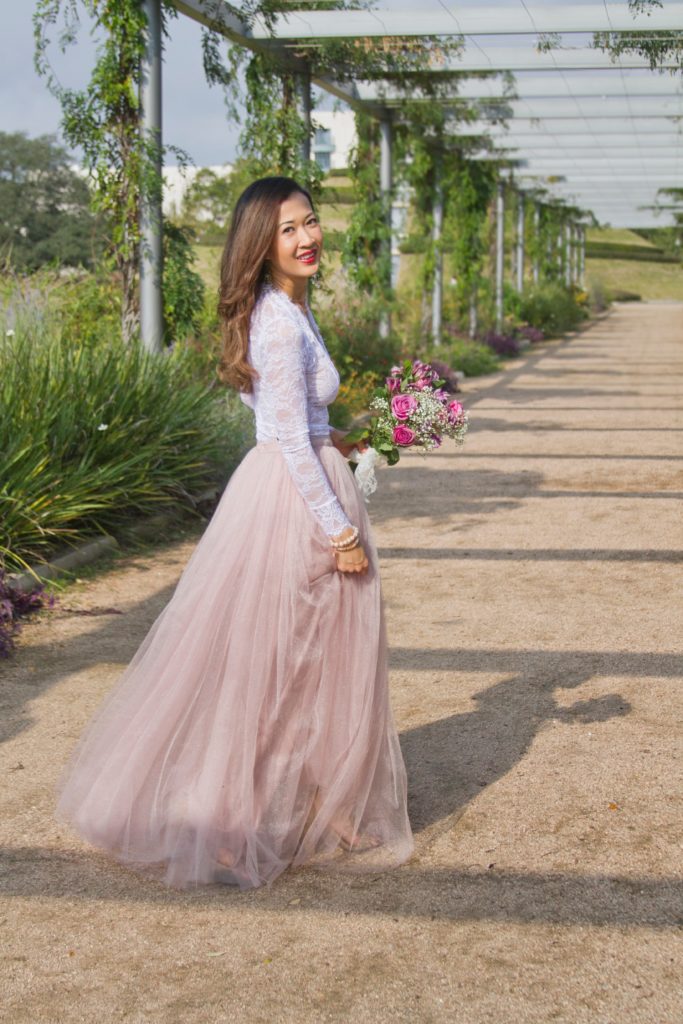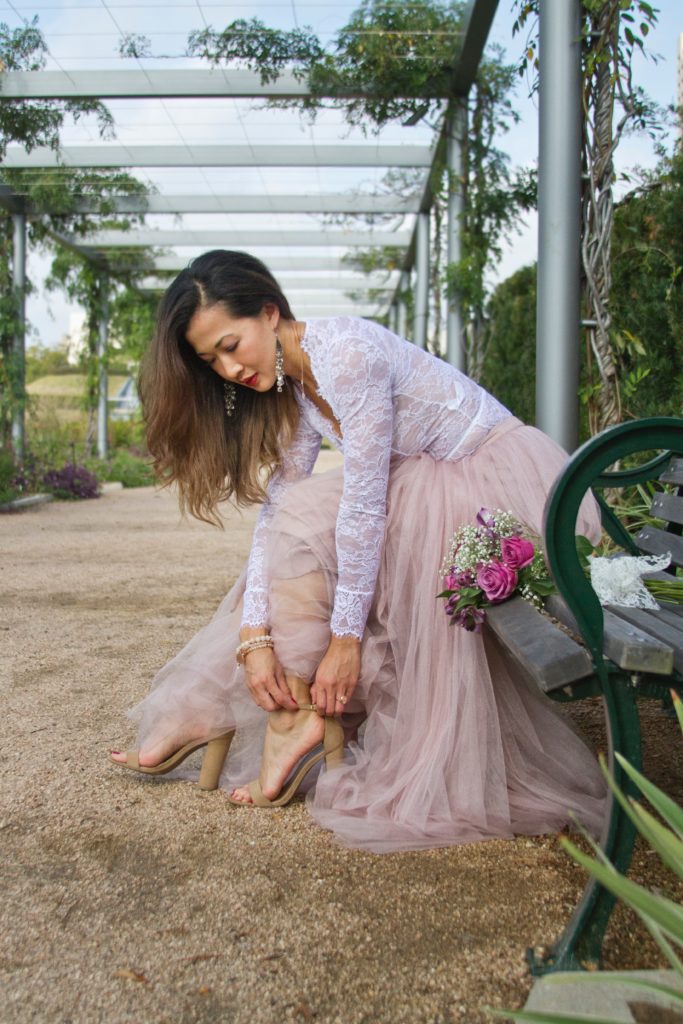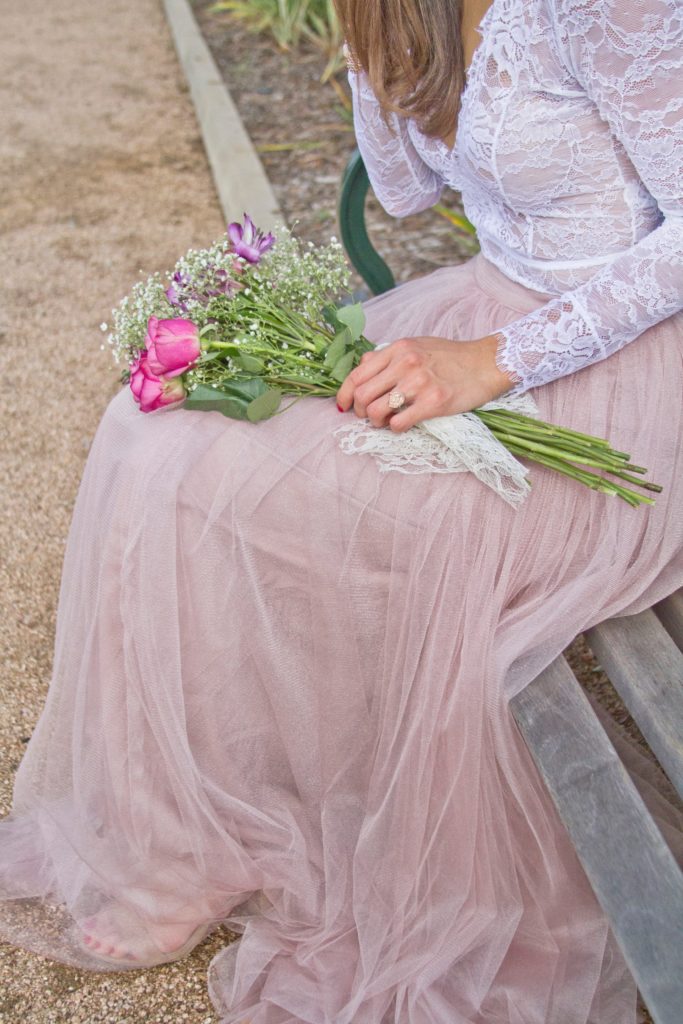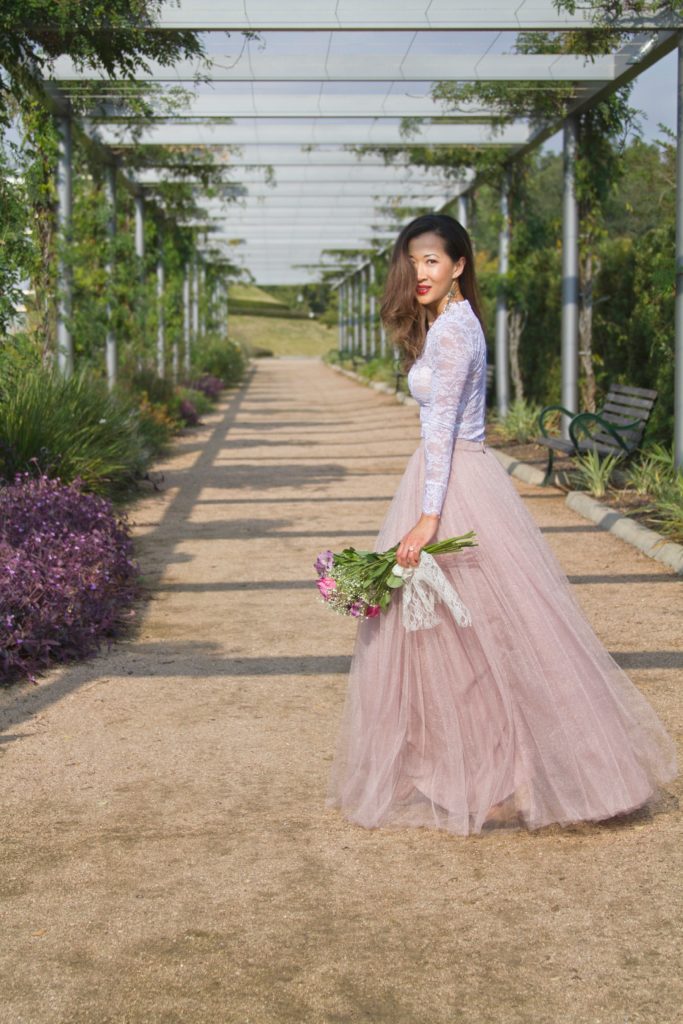 While I can't do everything, I can do something.  That's why I plan on SETTING SMALL GOALS to help me get to the big ones. That way, I can stay flexible, keep focused, and not get burned out in the process.  I think that was my biggest mistake this past year – setting the bar too high and not allowing myself any flexibility to reach those goals.
And lastly, I'm making a promise to STOP COMPARING MYSELF TO OTHERS. I think we can all relate to this on some level, but comparison is the thief of all joy and it's the worst.  I did this with my work when it came to social media.  Luckily, I shut that down right away, but I think we all do it at some point whether it's with our career, motherhood, and even personal life.  Just know that social media only shows the highlights of a person's curated life through pretty filters.  Don't base your self-worth and measure of success on others' posts.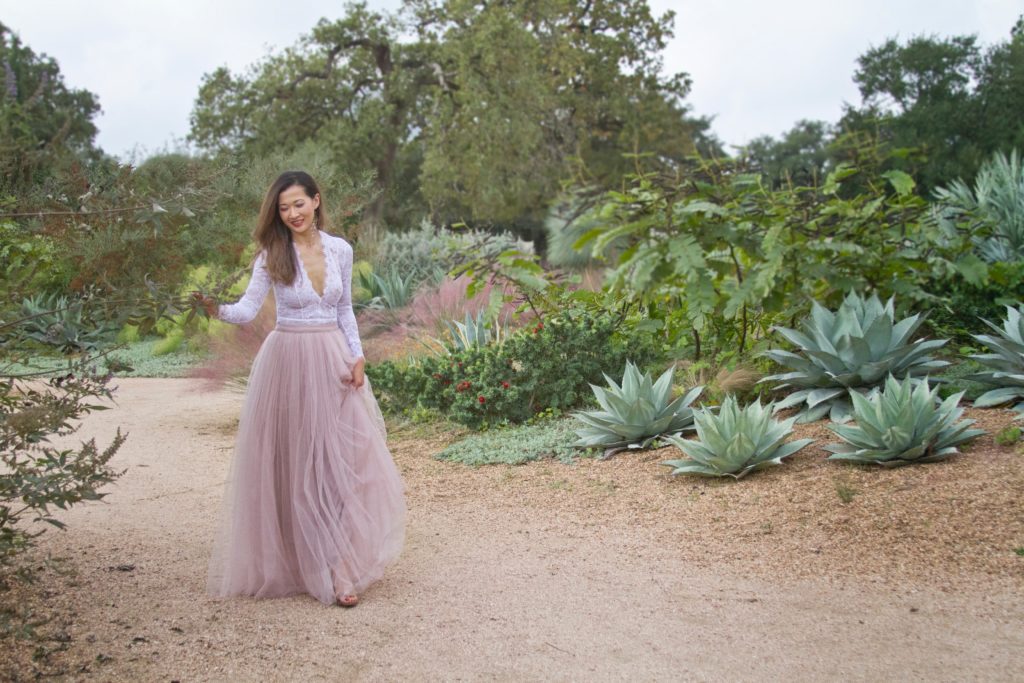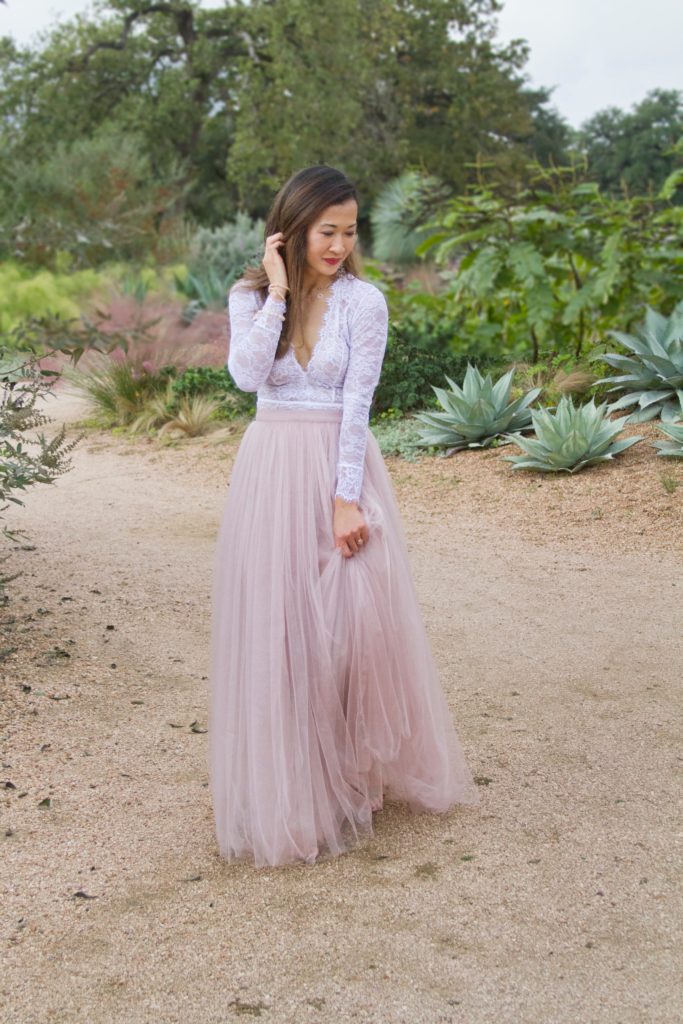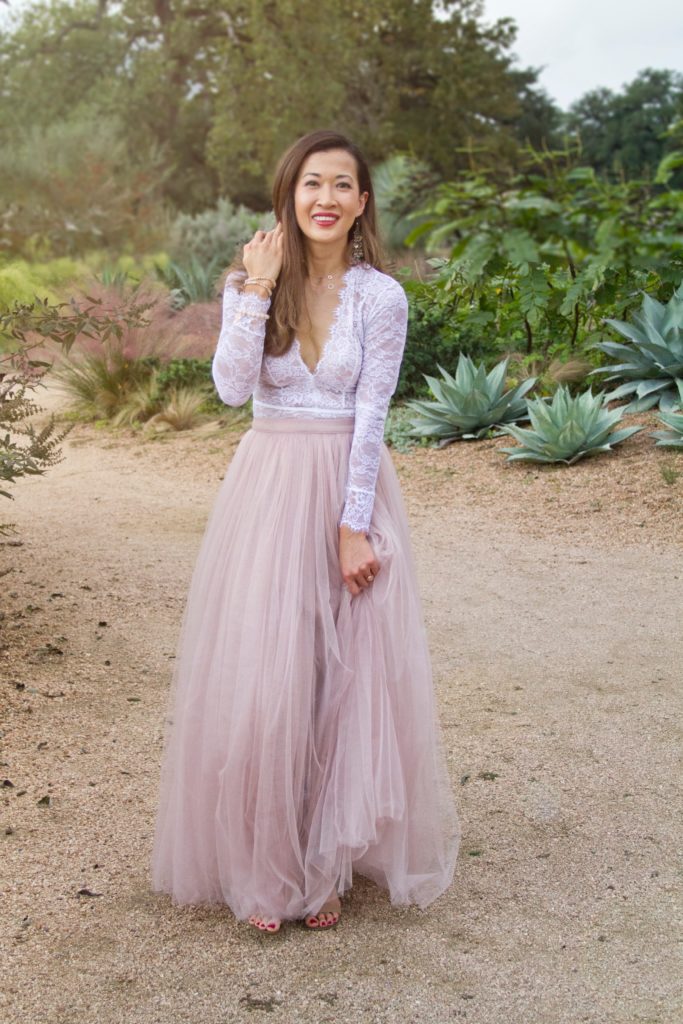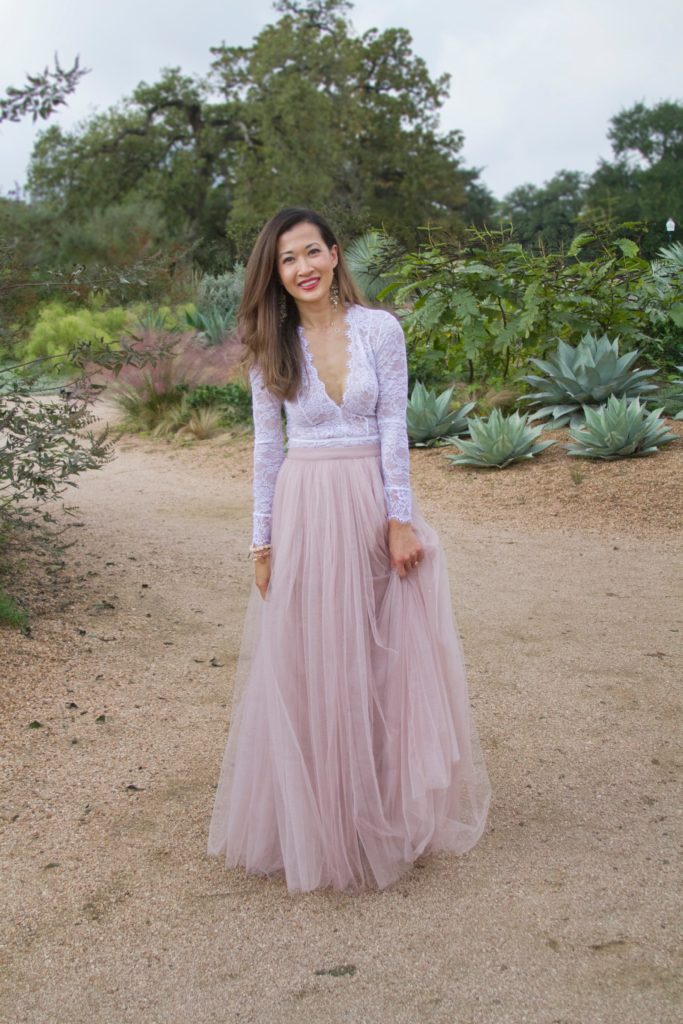 SHOP THE LOOK
Tulle Skirt (tall) | Tulle Skirt (regular) | Lace Bodysuit | Boob Covers HERE and HERE | Block Heels
Lipcolor: Amber Energy by Kismet Cosmetics | Ring: Wrenn Jewelry
With that being said, if you are reading this, I wanted to say thank you for allowing me into your lives and letting me show a more vulnerable side.  I am forever grateful for your love, support, and friendship – not just with blogging but also helping me navigate my role as a mama and wife.  Motherhood is hard AF, but I am so so thankful that I don't have to do it alone.
So here's to 35! This will be my year to shine.
Photography by Hayley Jackson Photography