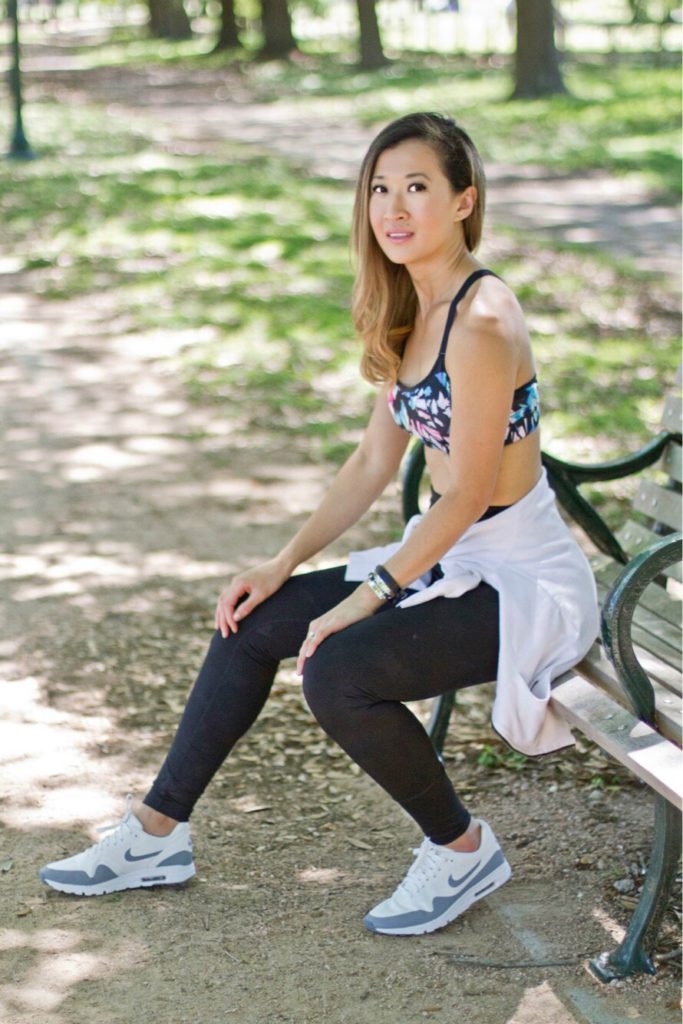 Hey guys! Hope you all had an amazing Easter weekend.  I'm slowly easing back into my normal routine after having a really long break with the girls.  Marli was off for 4 days so I spent some time unplugging with them.  We hit the playground, park, splash pad, and had plenty of lunch/dinner dates together.  Marli even got to tag along for one of my shoots and Hayley snapped this photo of us being silly.  Seriously love this girl so much.  Sunday was all about celebrating Easter and spending time with our family. I feel so incredibly blessed and thankful that I have family close by to spend these special holidays with. Especially now that I have kids, I love watching them bond with their grandparents and relatives.  What about you guys – do you guys have family close by?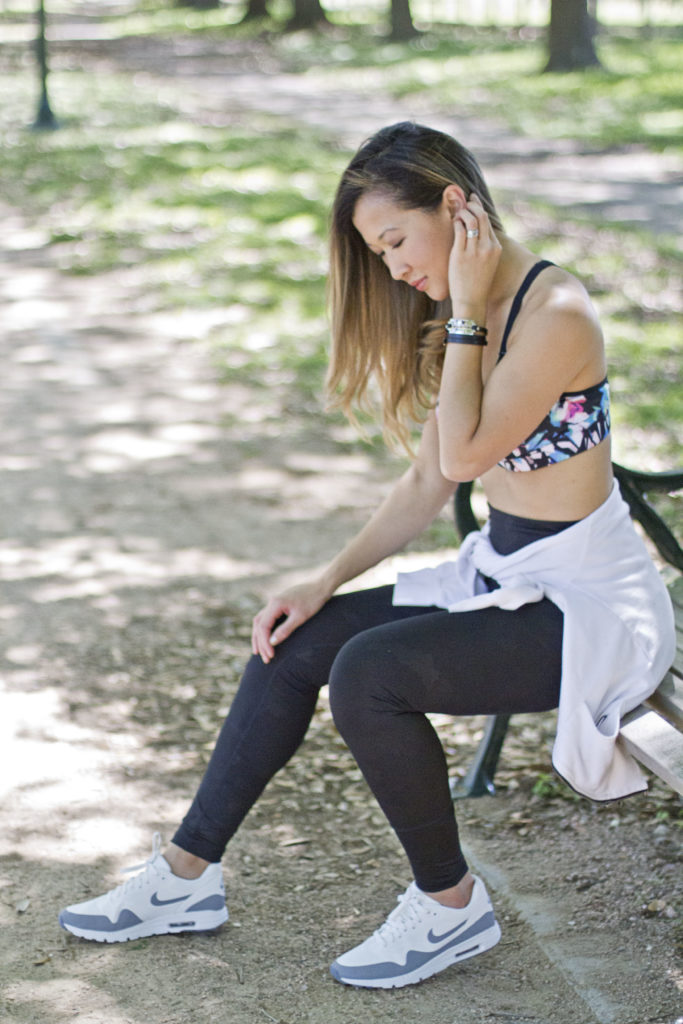 Over the long break, I had a little time to hit the trail for a long run + workout all by myself and it was so good for my soul.  Having 'me' time is such a rarity these days with my hubby working most weekends, but when I get those golden moments to get out by myself, it's like sweet bliss.  What do you usually do to decompress and unwind?  For me, it's a good workout.  Sometimes sweating away all the stress to clear my head is just what the doctor ordered.
If there's one thing I love, it's a pretty sports bra that has just the right amount of support plus a great back detail.  This sports bra is only $20 and I LOVE it!  It also comes in a black/white/grey print too with matching workout leggings.  I never thought I would be a fan of high waist leggings, but then I became a mom and oh boy – I am so thankful for them! 🙂 I can't find this exact pair, but linked a few similar ones that are great options and really affordable.  And I've been living in these kicks all day everyday!  Really comfy and the perfect athleisure sneakers to own.  They're the lighter and less bulky version of the original Air Max.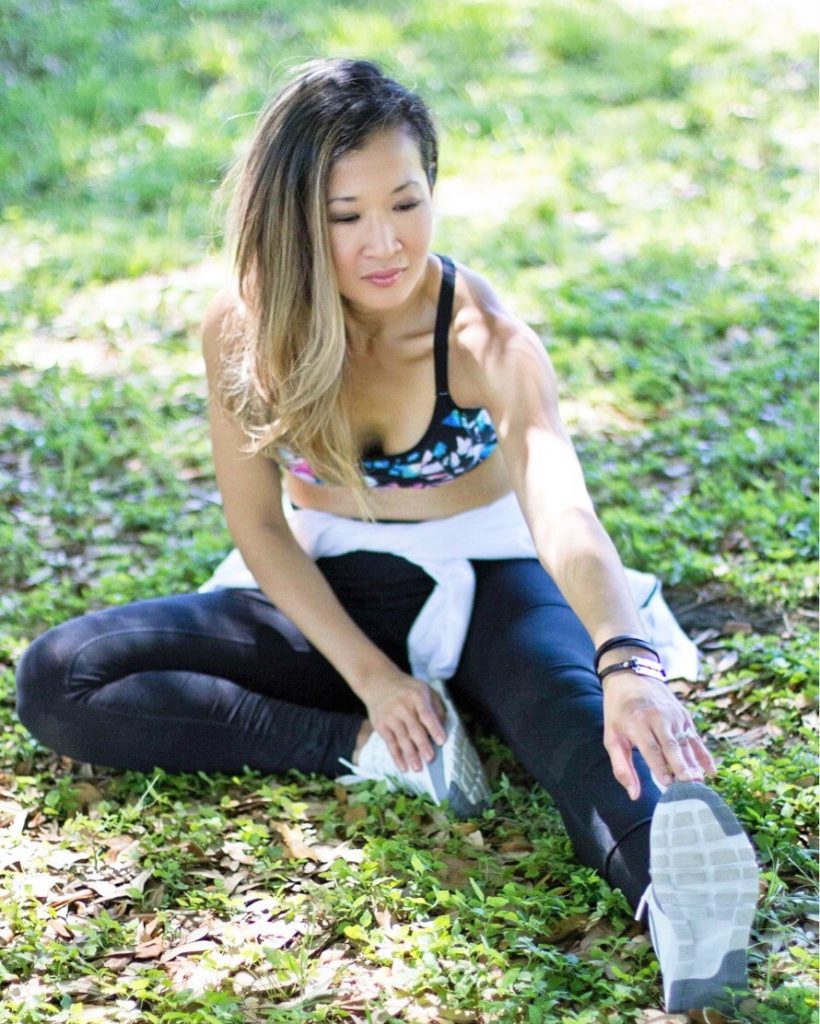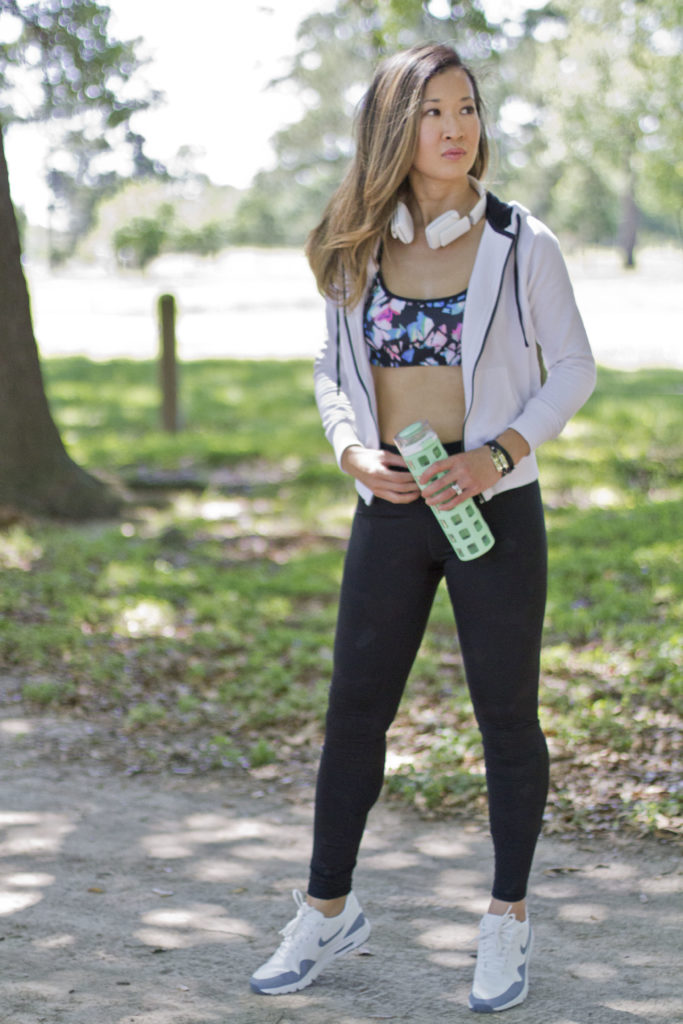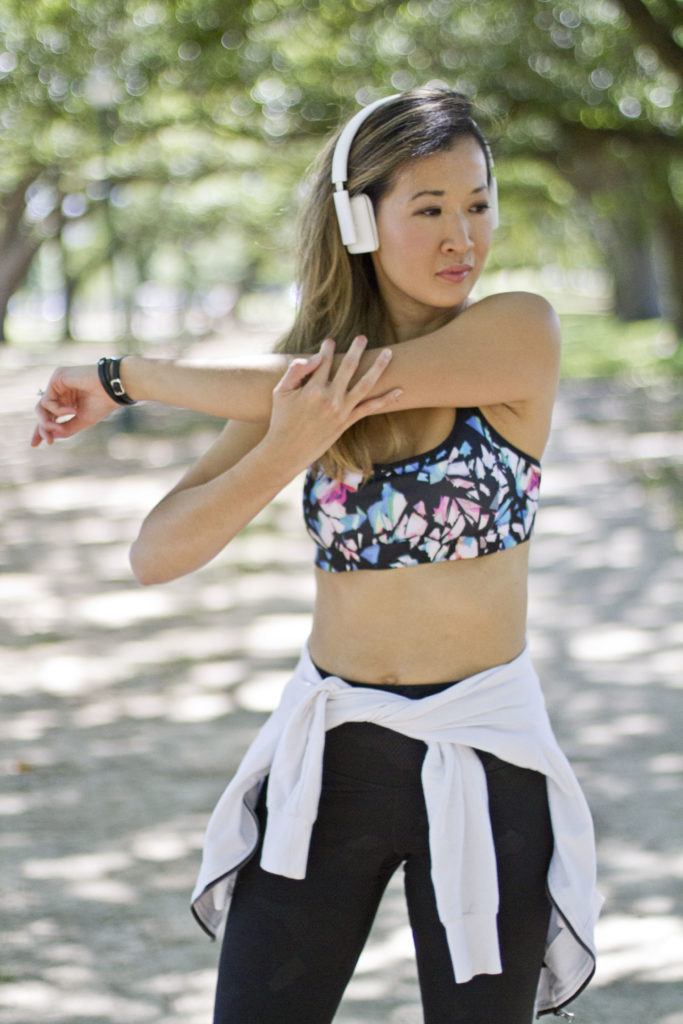 I know for a fact that I cannot workout without music.  Are you the same way? Especially on days when I'm dragging and feeling lazy, I need some good beats to get me motivated and help push me through those tough workouts.  This week's playlist is dedicated to all my #BOSSBABES out there getting it done!  These songs have been on repeat lately, some of which are some old school jams.
I have been loving these ELUX Wireless Headphones from Specter Wireless. (You may have recognized this brand from a recent Instagram post featuring the AQSTIX Waterproof Speaker.  I took this speaker to the beach with me and absolutely loved it!)  Aside from it's clean and sleek appearance, these headphones have been amazing to workout with. I was a bit nervous at first since I wasn't sure they'd be able to "hang" with my runs + exercises, but they passed with flying colors.  They stayed put during my workout and gosh – the sound was amazing!  It drowned out all the outdoor noise so I could jam out to my tunes.  The only interruption I got was when I received a call from my mom.  Because the ELUX headphones are equipped with an HD microphone, I was able to take the call just like a Bluetooth headset. So neat right?  And with all this rain we've been getting lately, I won't have to worry about using them in the rain since they're also waterproof (or when I sweat my butt off in this Houston heat that's just around the corner). Now I never leave home without these bad boys in my bag. Be sure to check out Specter Wireless's site to view their latest innovative products.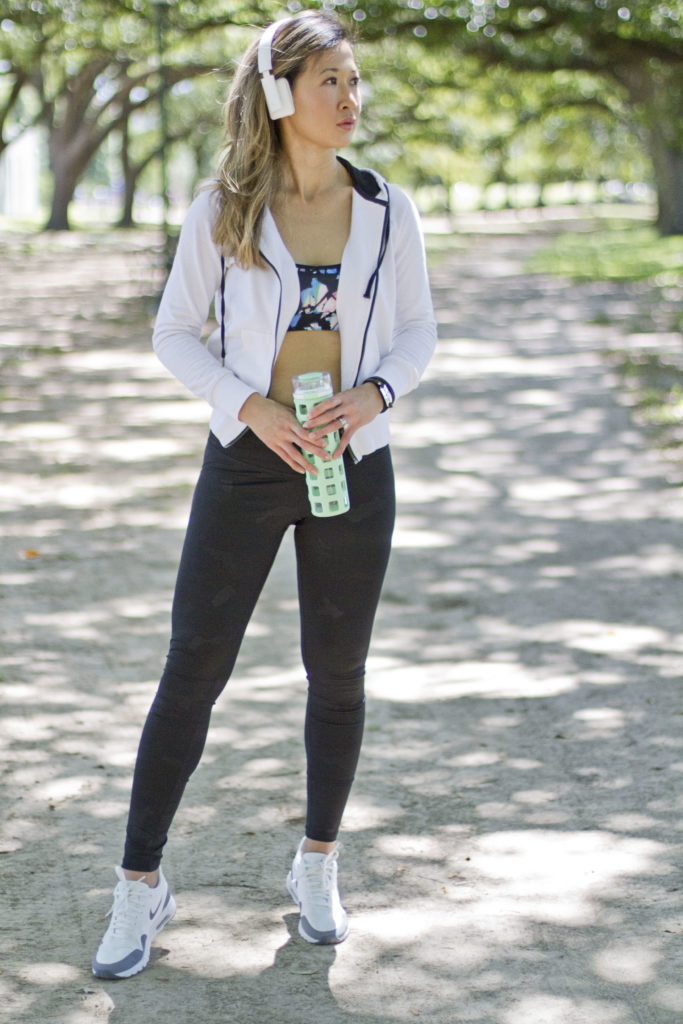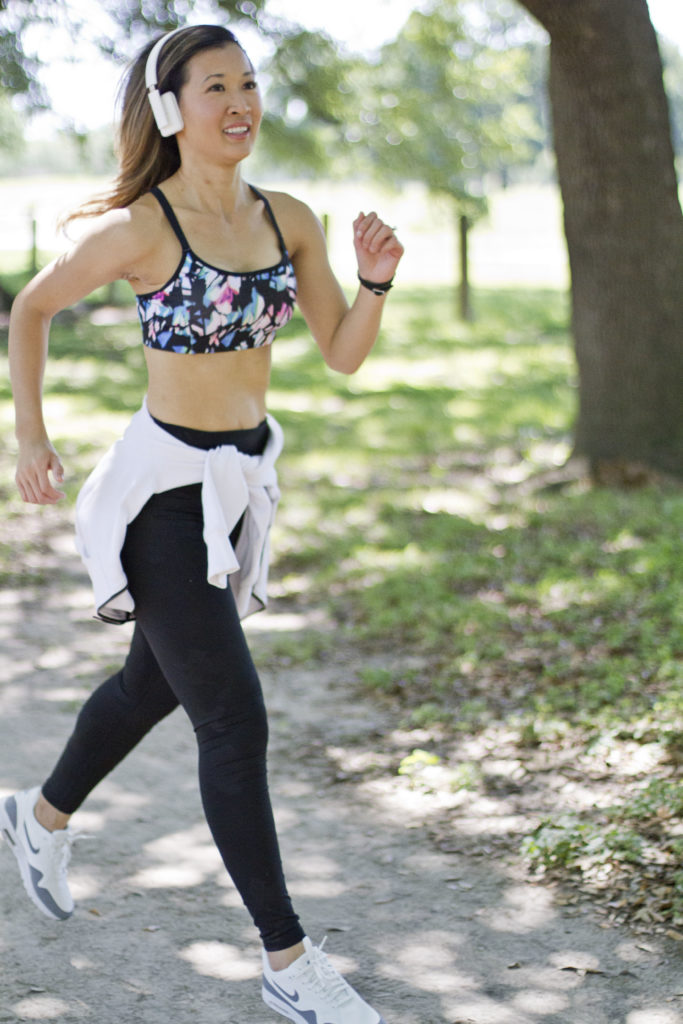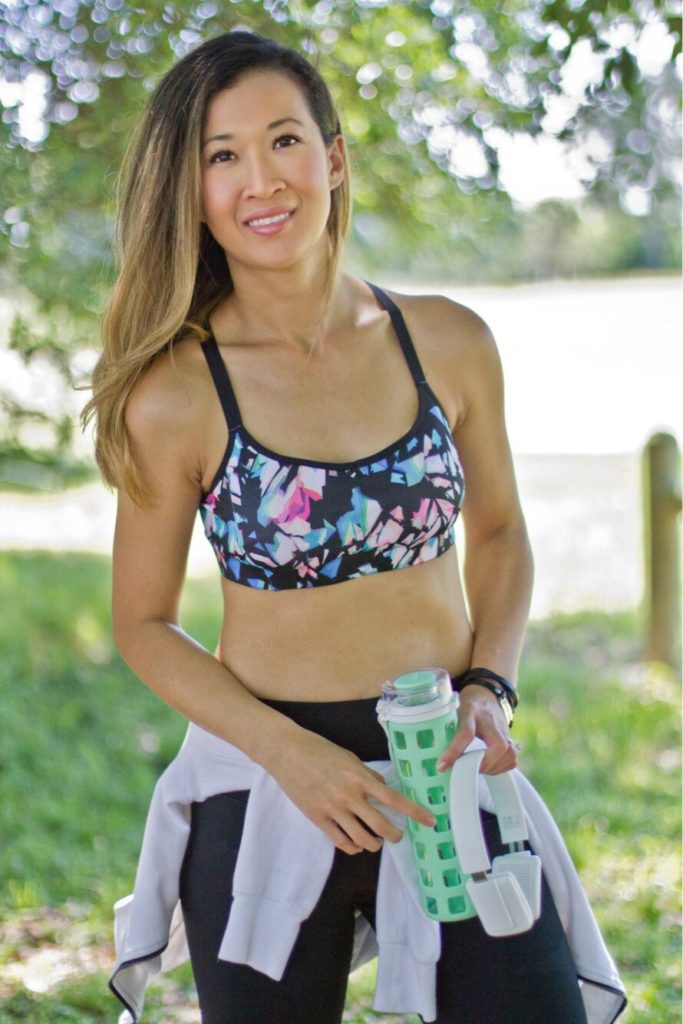 What's currently on your playlist at the moment?  I wanna hear your favorite beats and how you carve out some time for yourself.
Photos by Hayley Jackson Photography
*This post is sponsored by Specter Wireless. As always, all opinions are my own.