Every once in a while, someone asks me how I "do it all" as a mom of 2 and I can't help but laugh out loud.  Here's my answer – I don't and I'll be the first to admit it. I do my best and as long as my family is fed, happy, and healthy, I think I've done a pretty darn good job.  Aside from the usual school drop-off/pick up, extracurricular activities, work meetings, errands, and workouts I do each week, it's a miracle I have any energy left over to cook dinner and shower each night. On occasion, the laundry may pile up and there may be toys scattered across our living room floor, but one thing I'll never slack on is spending time with my girls.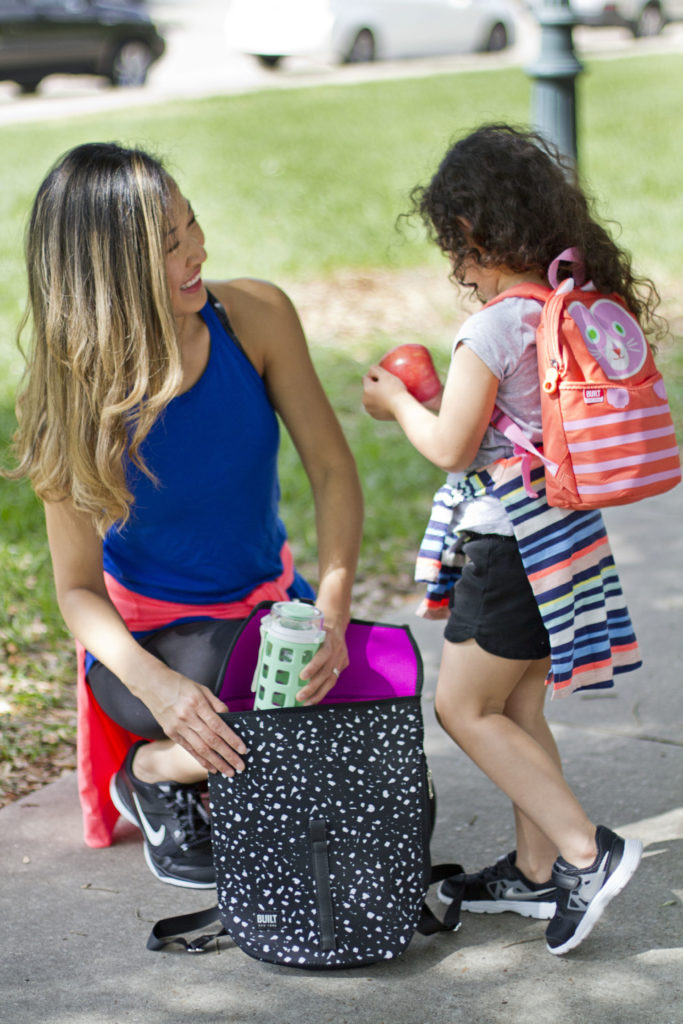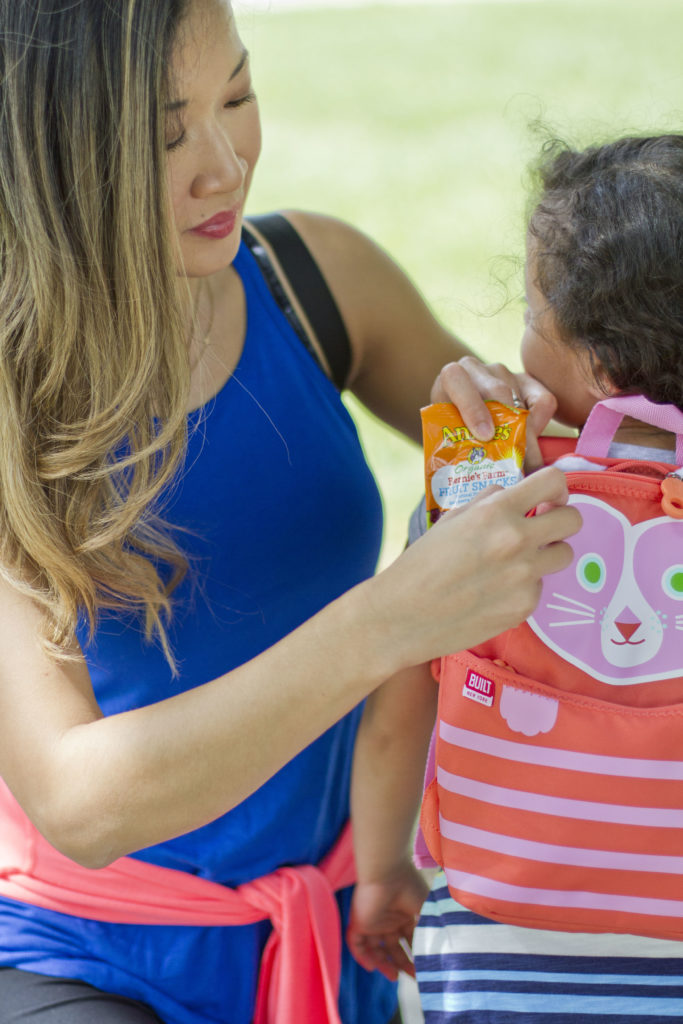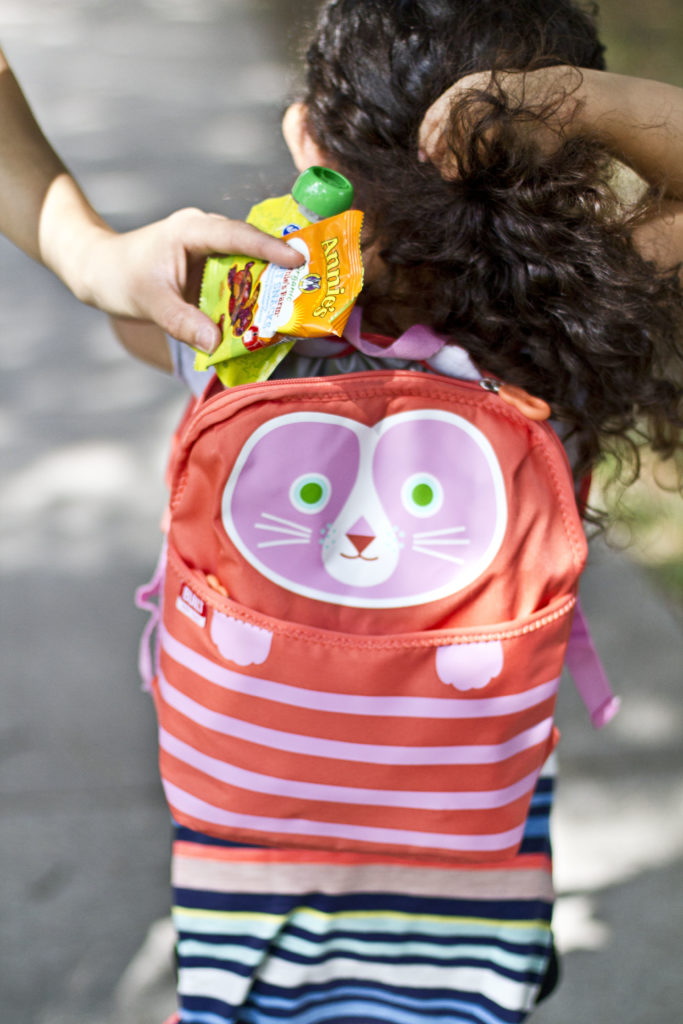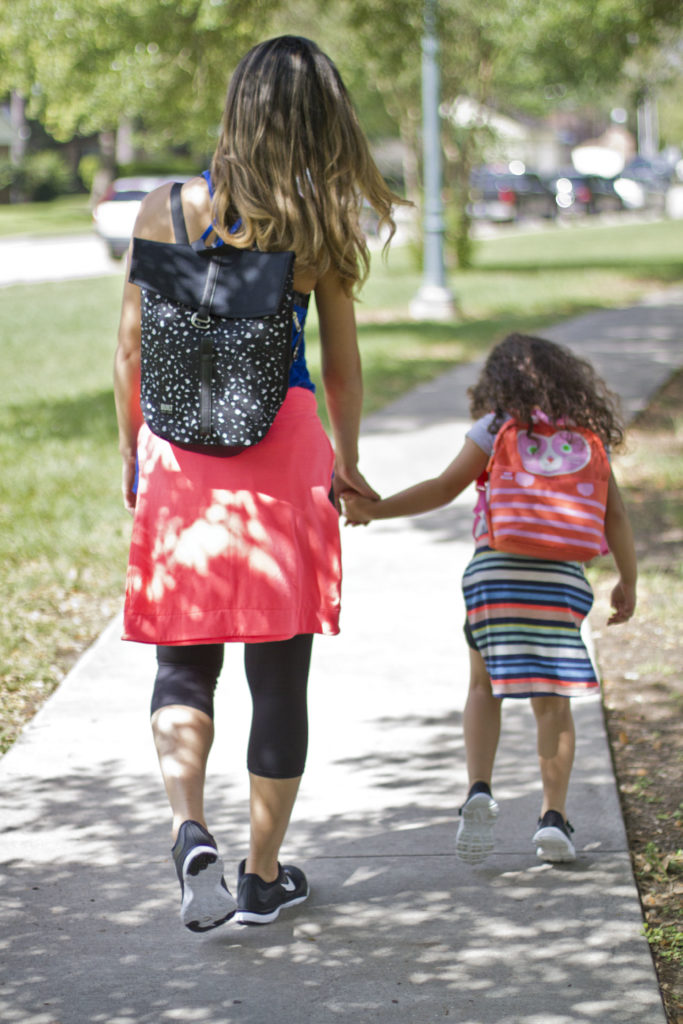 Matea will be 15 months on Thursday (I know, crazy right?!?) and keeps me plenty busy throughout the day (seriously, she is getting into EVERYTHING) so I always try to set some alone time for Marli and I to hang out.  I know she needs that personal attention from her momma and I secretly love when it's just her and I.  Our mother daughter dates are always so fun and now that the weather has warmed up, we've been taking our fun outside!  As a mom who likes to lead a healthy lifestyle, I love that she enjoys working out and being active with me.  She calls me her workout buddy and it is so cute!
She is really aware of everything I'm doing and wearing right now and wants to match or twin with me ALL the time. I'm not mad about that (except when she tries to put on makeup).  We got matching  Nike sneakers a few weeks ago and love how comfy they are.  Matea also wears her all the time and I love how easy it is to slip on. My tank and capri workout leggings are both from Target and I linked similar ones below.  Seriously SO comfy and I really like how flow the top is.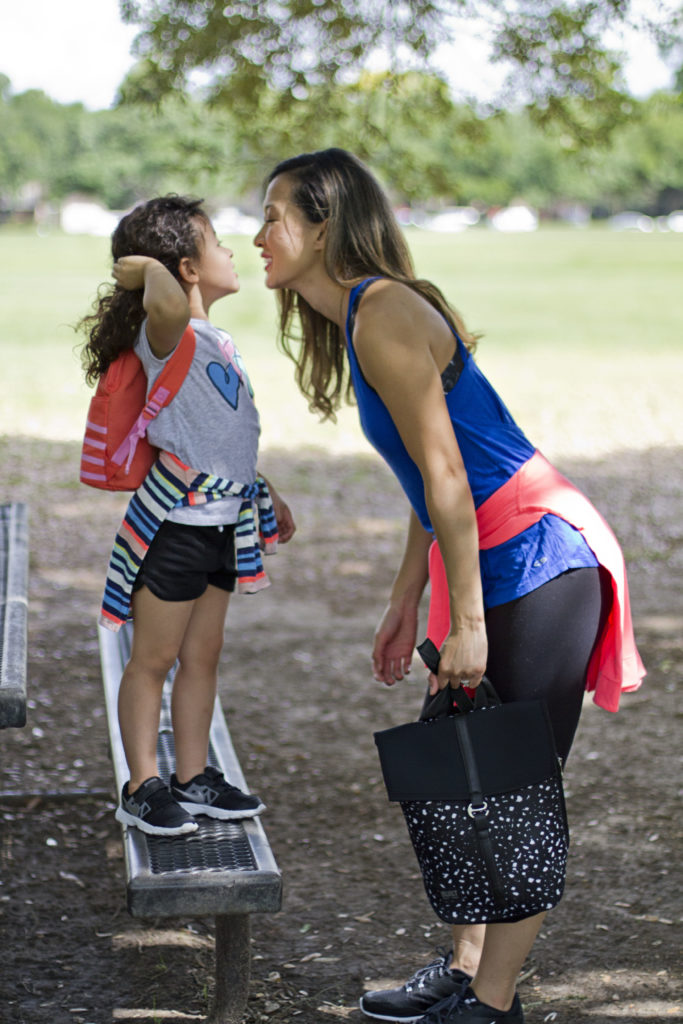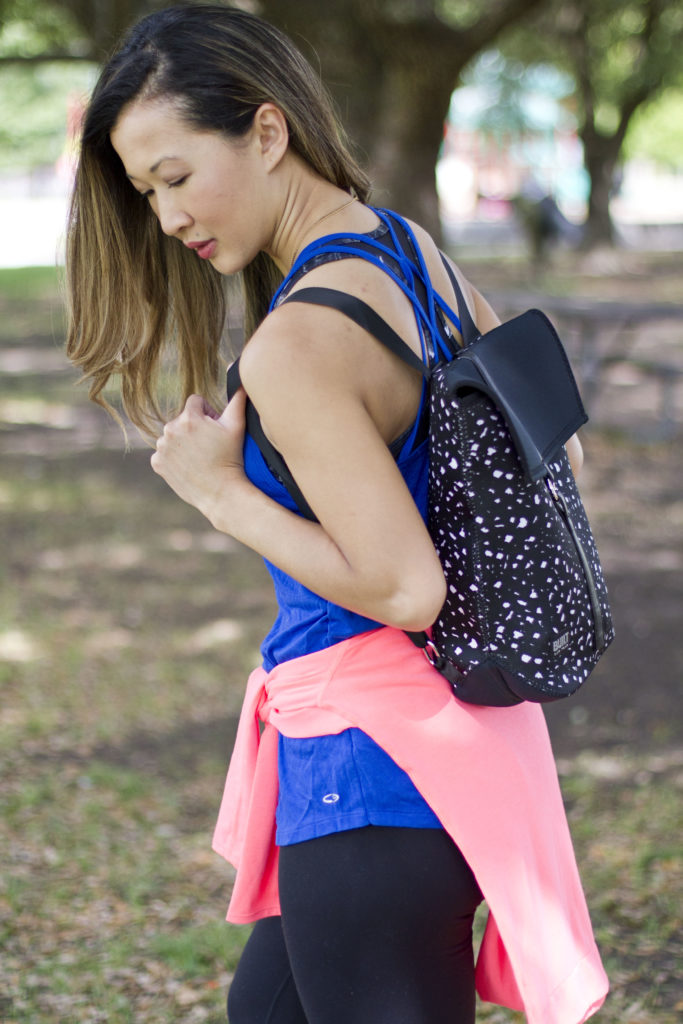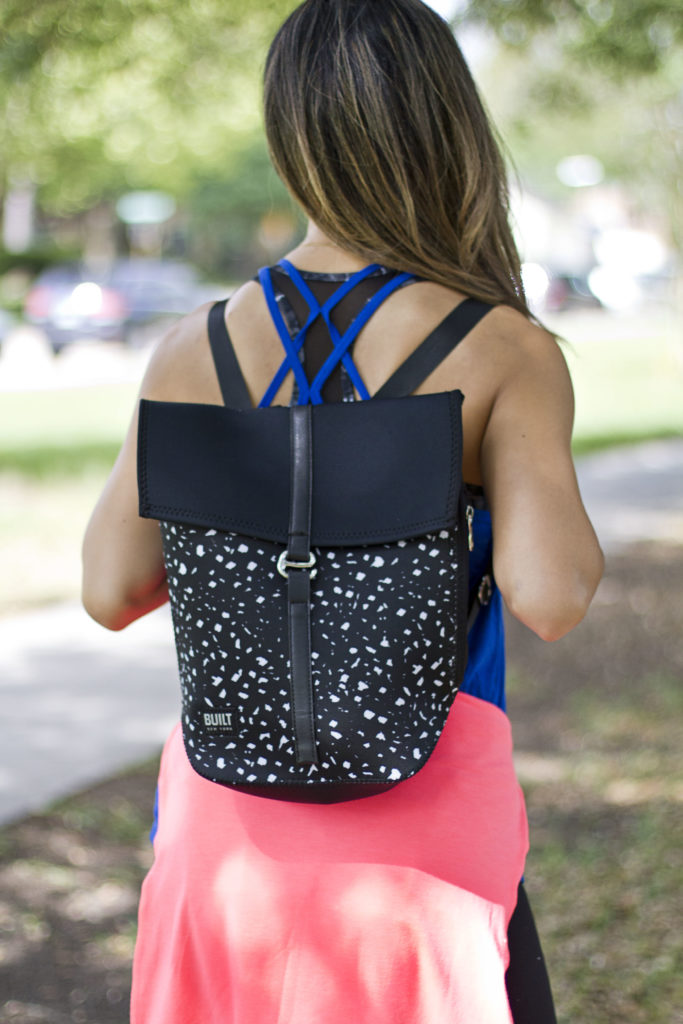 We went to the park for a quick workout during our last mother daughter date and finished it off with a picnic in the park. This place and the splash pad are her absolutely favorite spots right now.  This City Backpack from Built NY has been my saving grace for packing all my personal items PLUS snacks and drinks for days when I'm on the go.  I take it with me to the gym or when I have my girls with me because #snackmonsters.  Literally, does ANY mother leave the house without packing snacks for themselves or their kids? No.
That is why this backpack is awesome.  It's machine washable, has several compartments to store all your things, and is made from neoprene which is the same material as wetsuits to protect against any spills, splashes, bumps, and drops. Plus, the print is really stylish and makes for the perfect athleisure accessory for this fitmom.
And can we talk about Marli's adorable backpack?  She immediately tossed her Frozen lunch bag away when she got this one and I don't blame her. Meet Cornelia the Kitty.  This cute lunch bag is super durable, water-resistant, free of PVC, BPA, latex, and vinyl, and insulated to keep all her meals and snacks properly stored. There's a separate smaller compartment where I store her utensils, napkins, and items that don't need to be kept warm/cool.  It's the perfect size for her and I love that the straps have light padding making it more comfortable to wear.  They also have other characters and 2 additional sizes to choose from HERE.  I'm thinking Matea needs this Ladybug one since she'll be starting MDO in September.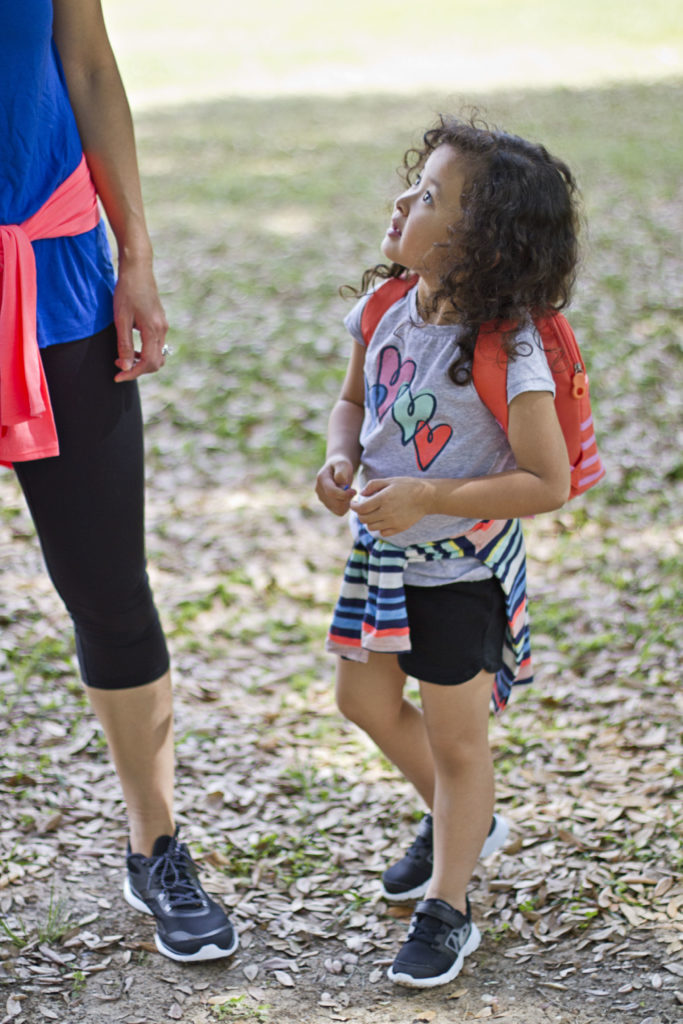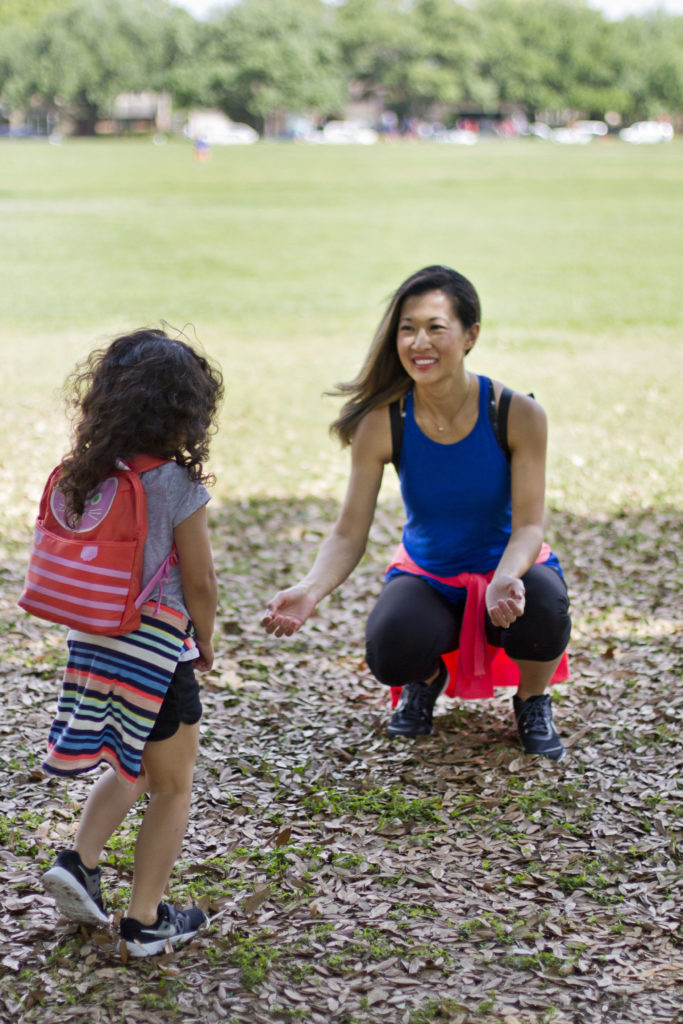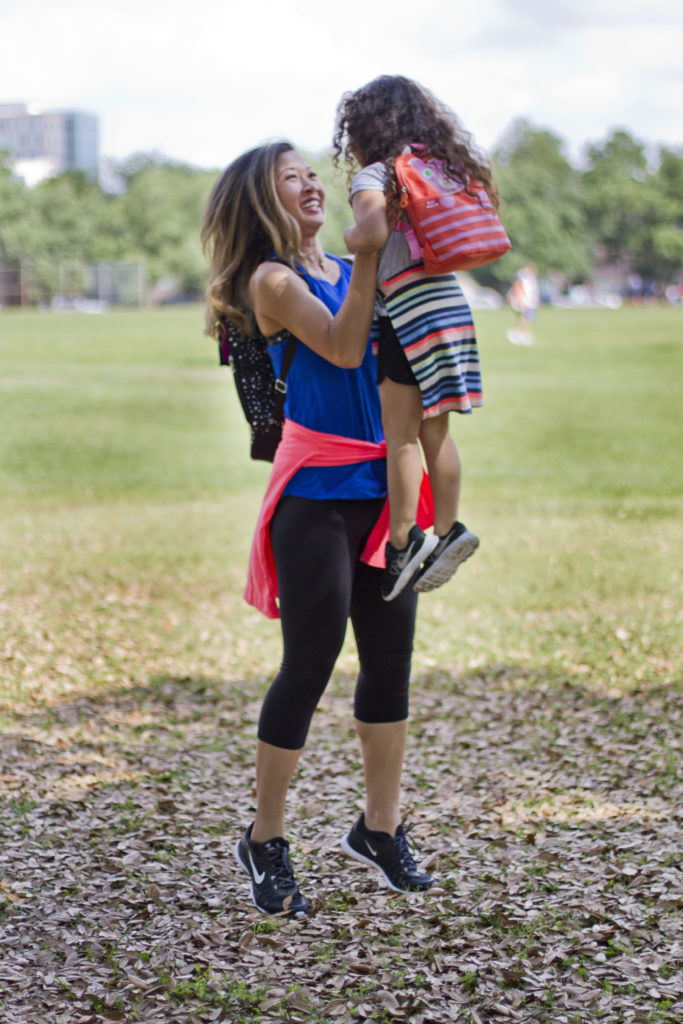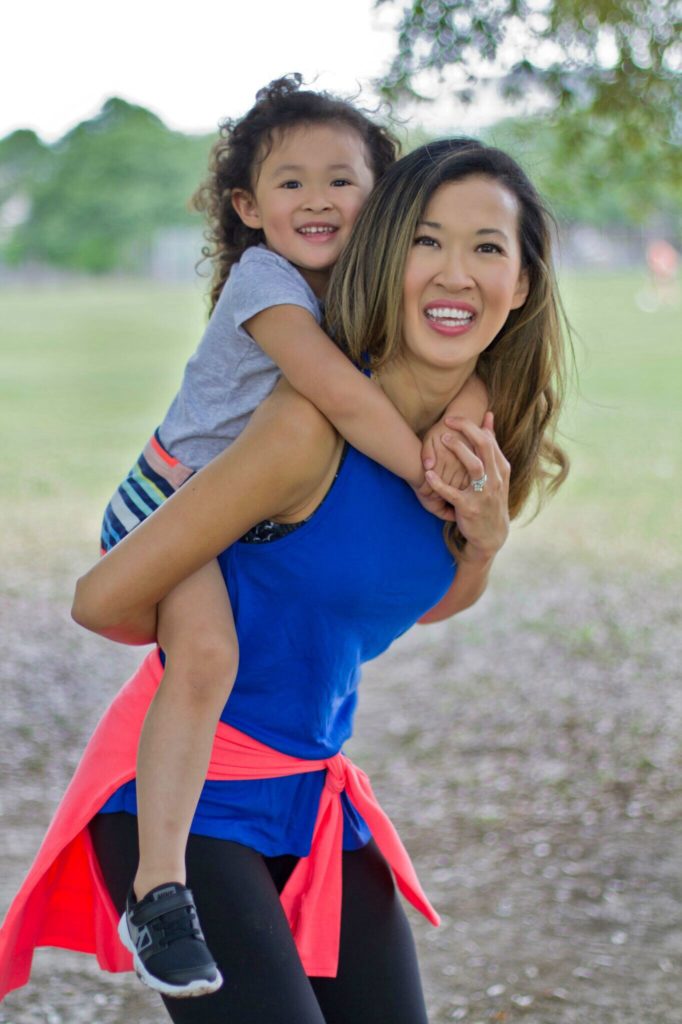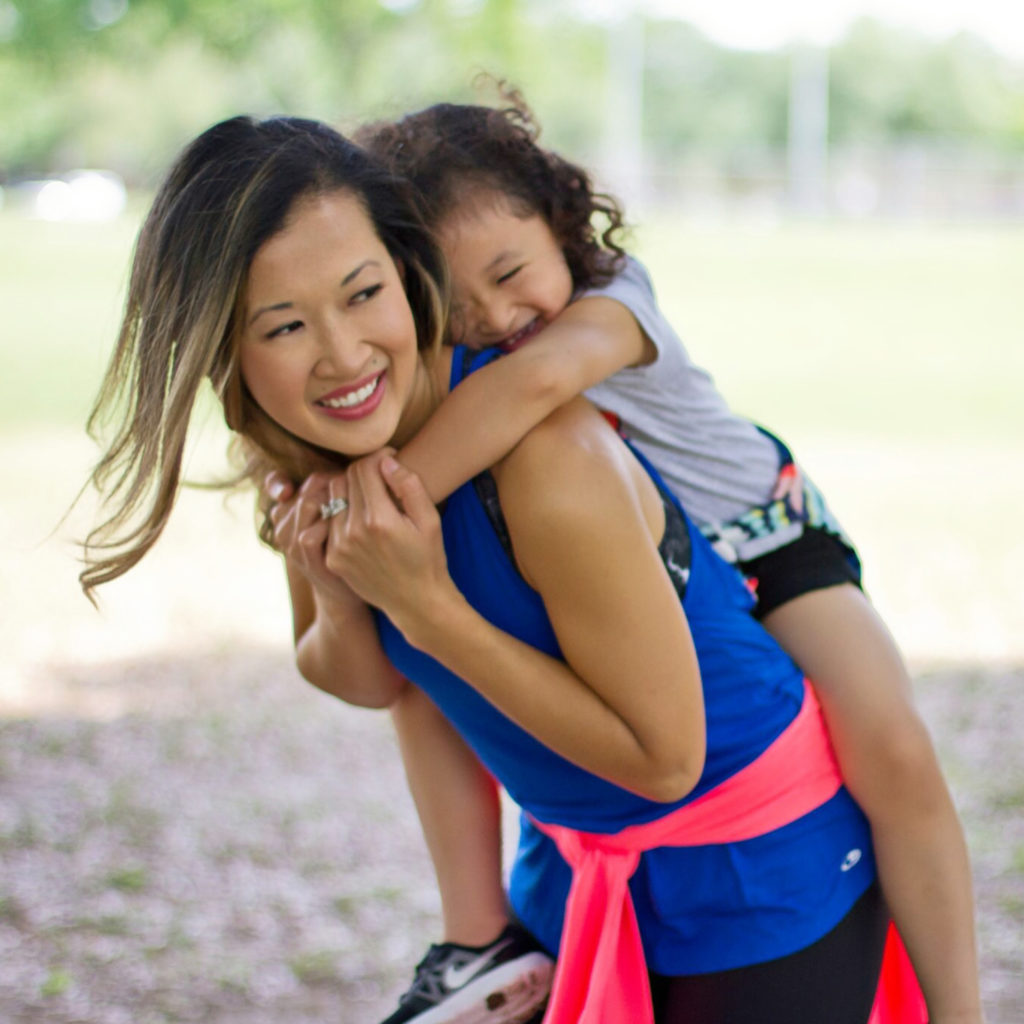 Affiliate Links: c/o City Backpack | c/o Cat Lunch Backpack
 Workout Tank (similar) | Sports Bra (similar) | Cropped Leggings | Sneakers | Toddler Sneakers
Now I don't have to worry about using different bags for all my things.  This backpack does it all AND allows me to have free hands to hold my babes.  I can't wait to spent more time with the girls this weekend. I'm thinking some pool time and a backyard bbq are in order. Come on by if you're in the area!
Be sure to check out Built NY and their great collection of bags and accessories for all things bar and kitchen related.  These would make a practical and great birthday gift or Mother's Day gift (which is just around the corner)! Don't forget to use the discount on their site.
Photos by Hayley Jackson Photography
*This post is sponsored by Built NY. As always, all opinions are my own.