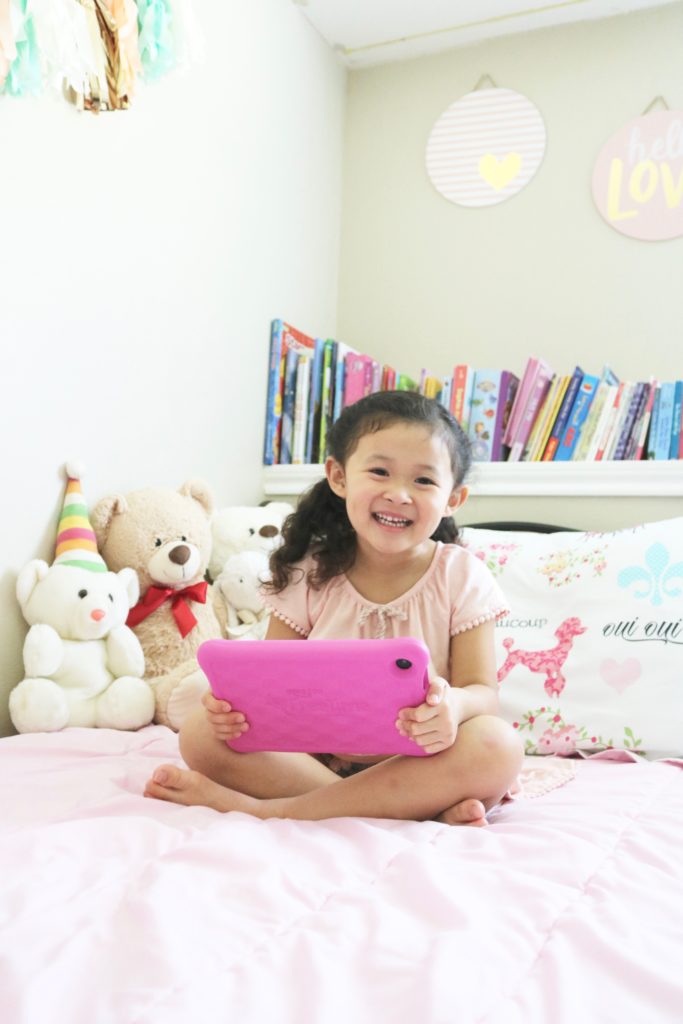 "This post is sponsored by Amazon and the Amazon Fire HD 8 Kids Edition tablet. As always, all thoughts and opinions expressed are my own."
If there's one thing Marli loves, it's learning.  Her curiosity and enthusiasm for discovering new skills and trying to incorporate them into her bright little world is truly refreshing to watch.  Whether it's through playtime, story time, watching movies, or even observing me, there's always an opportunity to learn and grow.
Over the summer, I freaked out a bit. How on earth was I going to keep a 4 year old entertained and engaged all summer long? Being a WAHM is tough as it is when you're trying to juggle work + parenting an 18 month old, but add a 4 year old into the mix and I was completely outnumbered.
I decided to enroll her in a camp 3 days a week while the other 2 days where spent outside at the splash pad, museum, zoo, park and lots of mommy play dates. Talk about some serious fun!  Still, there was something missing. While the camp and outings kept her plenty busy, what about the time she'd be spending at home? What would she be doing during those hours?  I knew I needed to find some great educational activities to keep Marli engaged.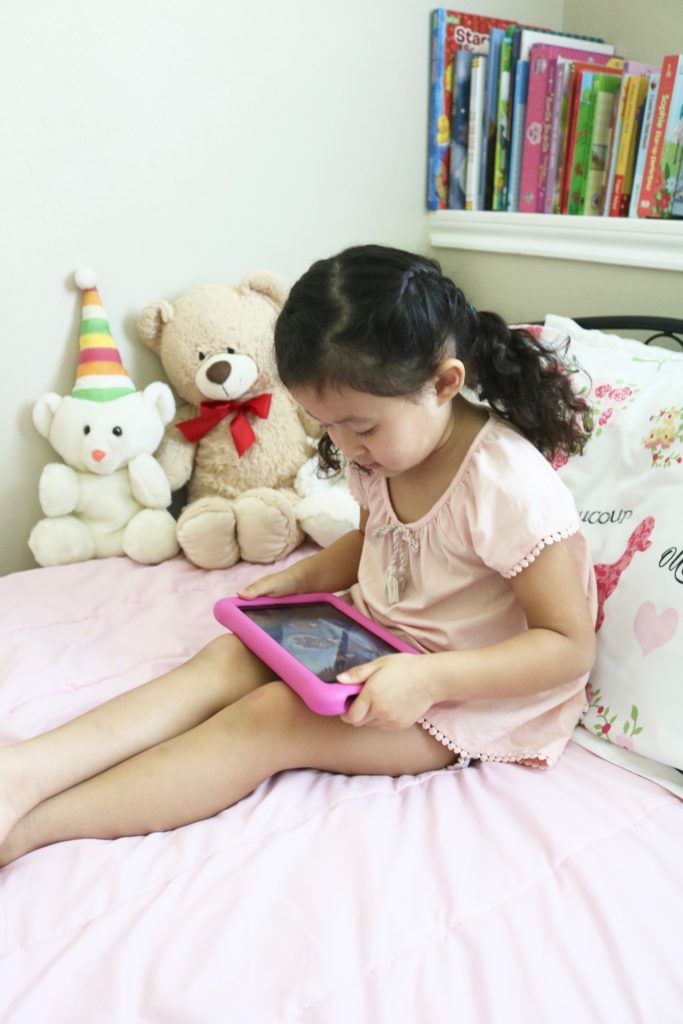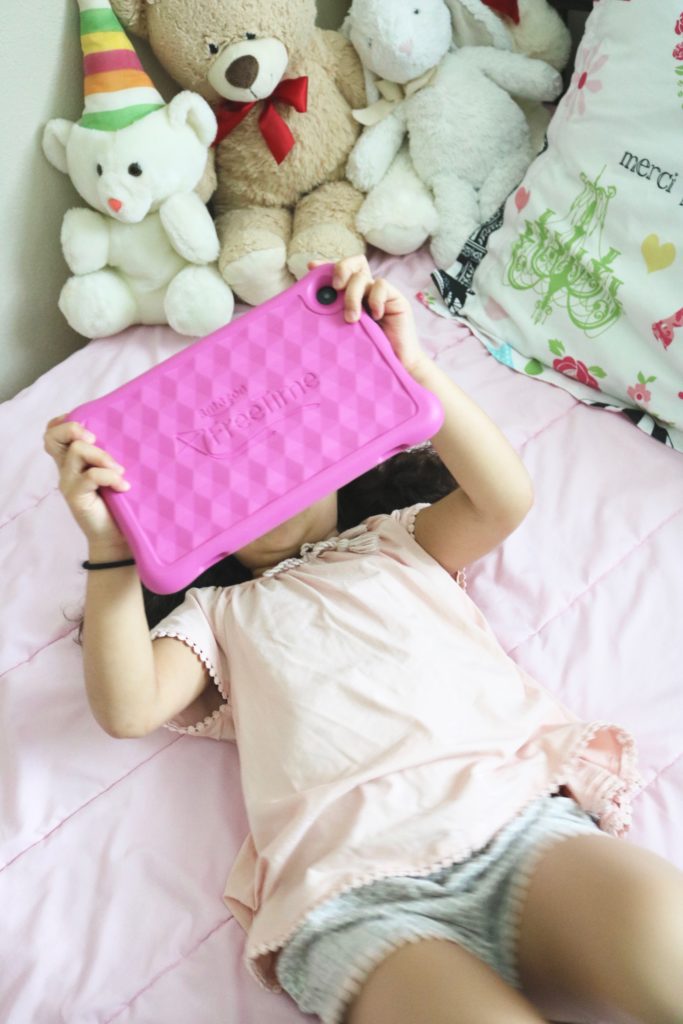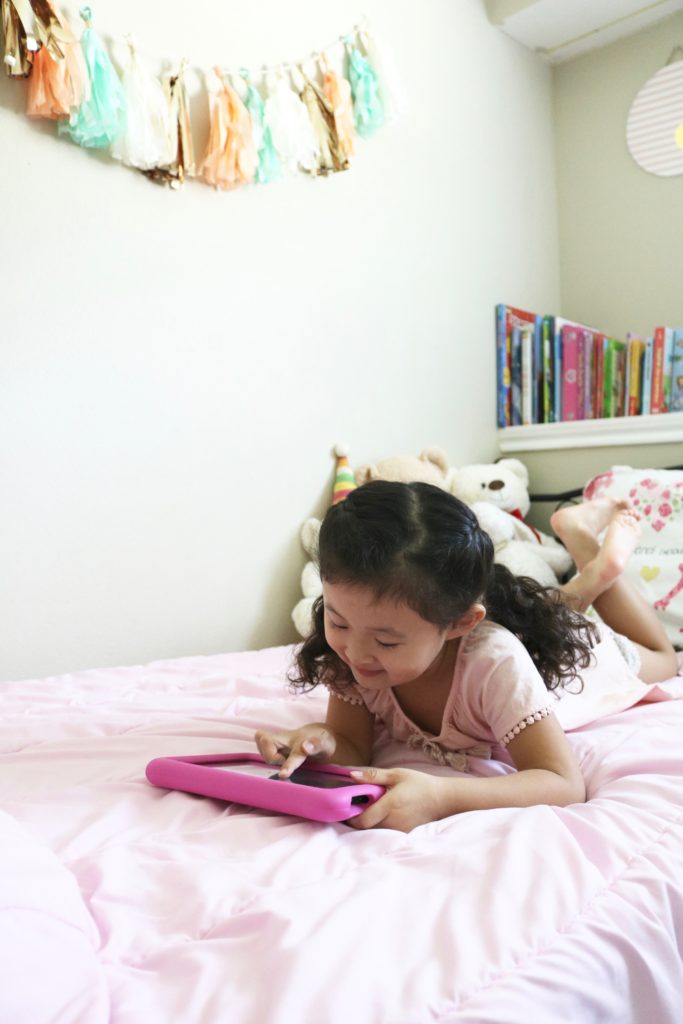 While I'd love to say that I spend every waking moment being present with my girls, that's not my reality.  There are days when I'm triple tasking just to get everything done and other days when I'm just exhausted from life. Yup, cat's out of the bag.  I'm not a mom unicorn. Shocker! Nonetheless, I wanted to find a great all-in-one educational tool for Marli that would include a variety of interactive activities to make learning fun and safe for her even if I'm not around to watch her.
Trust me when I say I searched high and low for the best (and affordable) tool to help ease her back into the school mindset and the Amazon Fire HD 8 Kids Edition tablet has far exceeded our expectations.  
The tablet is loaded with thousands of age-appropriate educational books, videos, apps and games so my girls never run out of things to play, read, watch, and learn from.  I don't know about you, but trying to search and download appropriate apps for M&M is such a daunting task.  Luckily, Amazon has them all at the touch of my fingertips making my life SO much easier.  Plus, it's equipped with top educational titles to help refresh reading comprehension and mathematics skills all available through Amazon FreeTime Unlimited  for the first year compliments of Amazon for my purchase.  Is that amazing or what??
The listing price is $129.99, but if you're an Amazon Prime member, the price starts at $99!  Just another reason you should go Prime.  Marli chose the pink protective cover, but it also comes in yellow and blue.  This thing is pretty durable!  However, I love having peace of mind knowing I can replace the tablet for free with the 2 year worry-free guarantee if my girls happen to break it.  No questions asked because Amazon is amazing like that.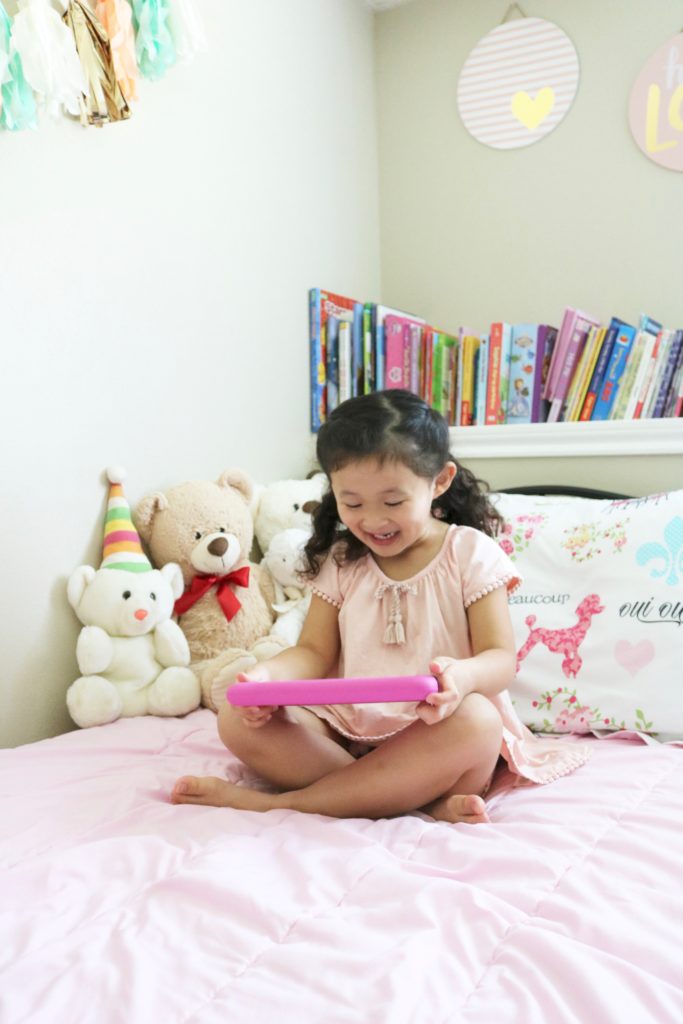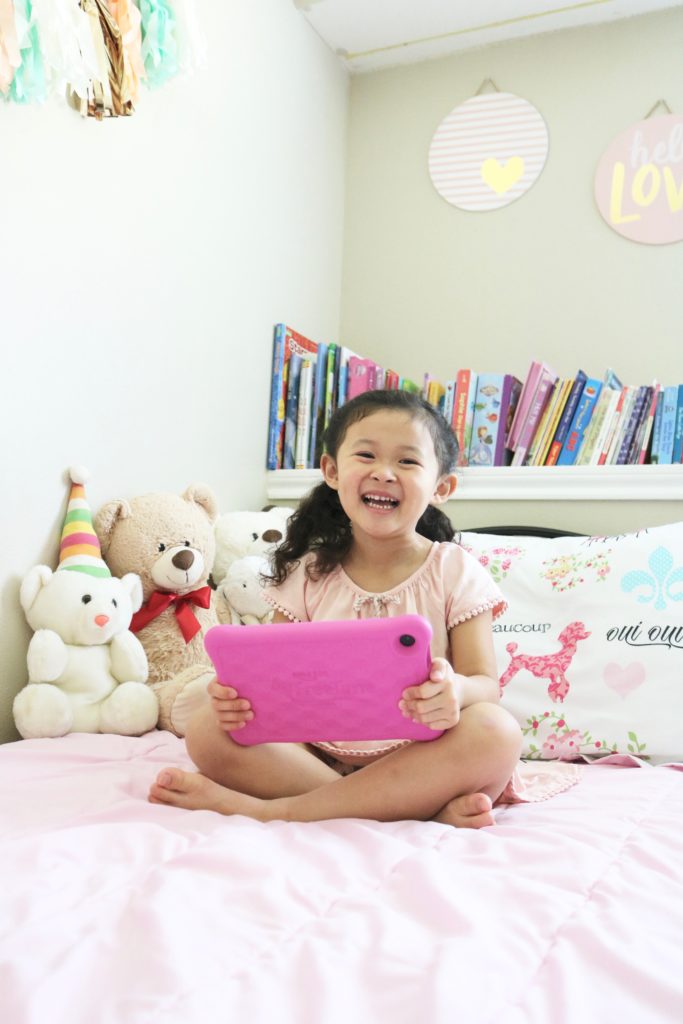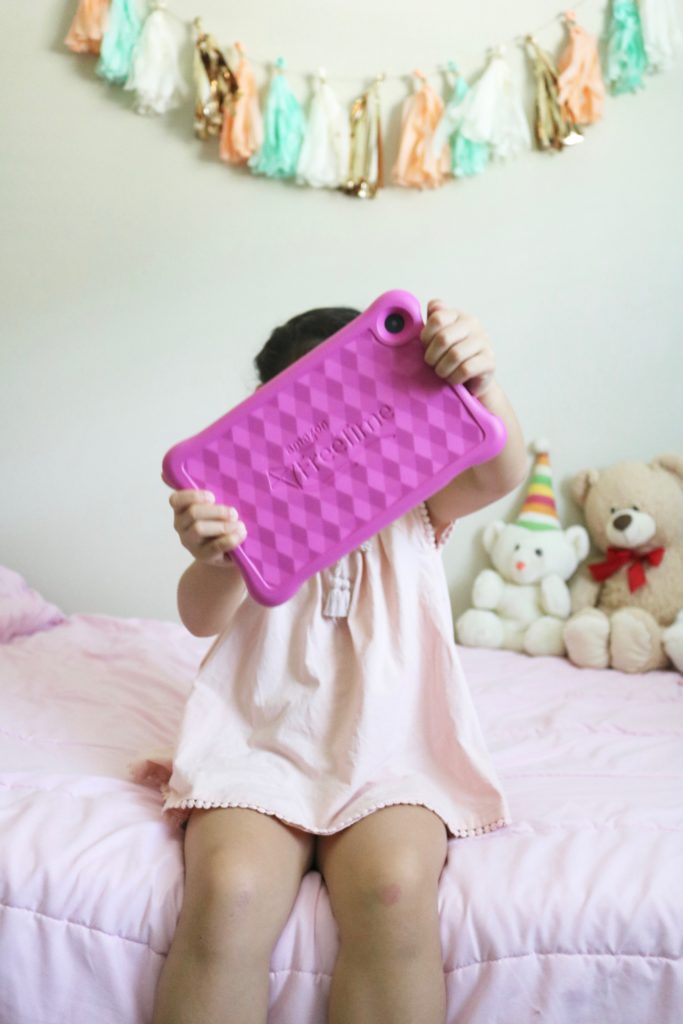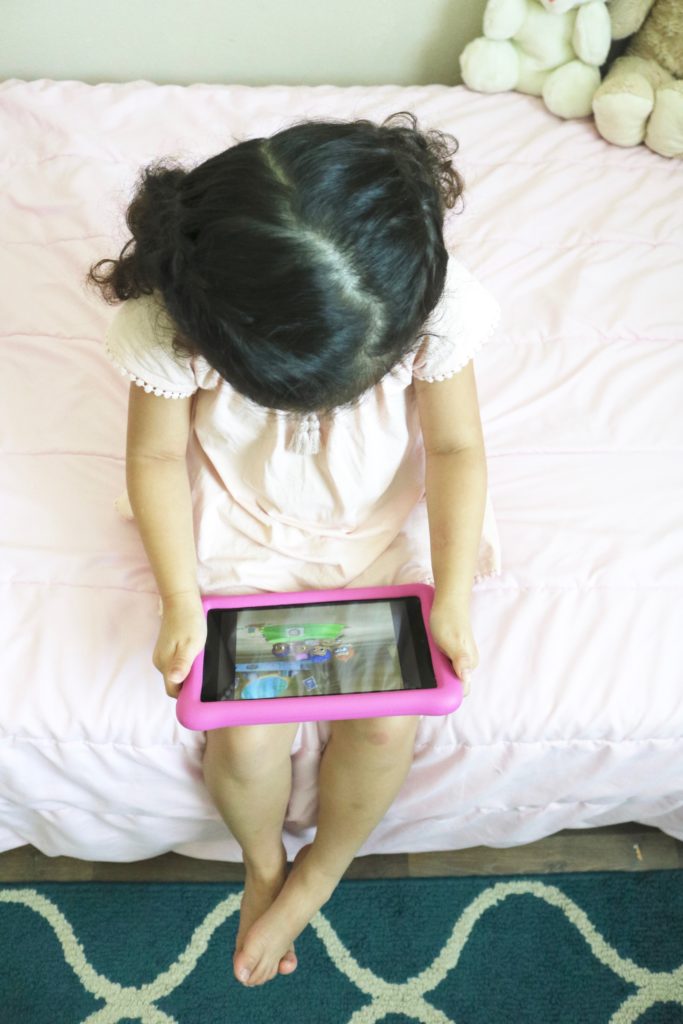 Now for the best part – the Parent Dashboard. This feature has so many wonderful components making EVERY parent's role so much easier and effective.  I have complete control over what Marli views without having to be physically in the room with her.
 The dashboard allows me to set screen time limits, set educational goals, and see what she's been viewing. It even has a function called 'Learn First' where she has to complete the academic parts before allowing her to play any games or watch movies.  I've been implementing this function since she started school last week and it has worked wonders with getting her on board with her after school routine.
 We started reading stories together ever since getting the Amazon Fire HD 8 Kids Edition tablet for bedtime, but I've also allowed her a few extra minutes afterwards for free time to explore on her own and she loves it.  I secretly love it too because of the "Bedtime Settings" where I can program it to automatically shut down after a certain time.
Plus, I can always log into the dashboard under "Discussion Cards" to see what she's viewing and we can talk about it the next morning at breakfast or on the way to school. I love how this feature encourages parents to actively facilitate engagement and discussion with their kids. It even has sample questions and activity suggestions to help apply what Marli has learned into real life situations.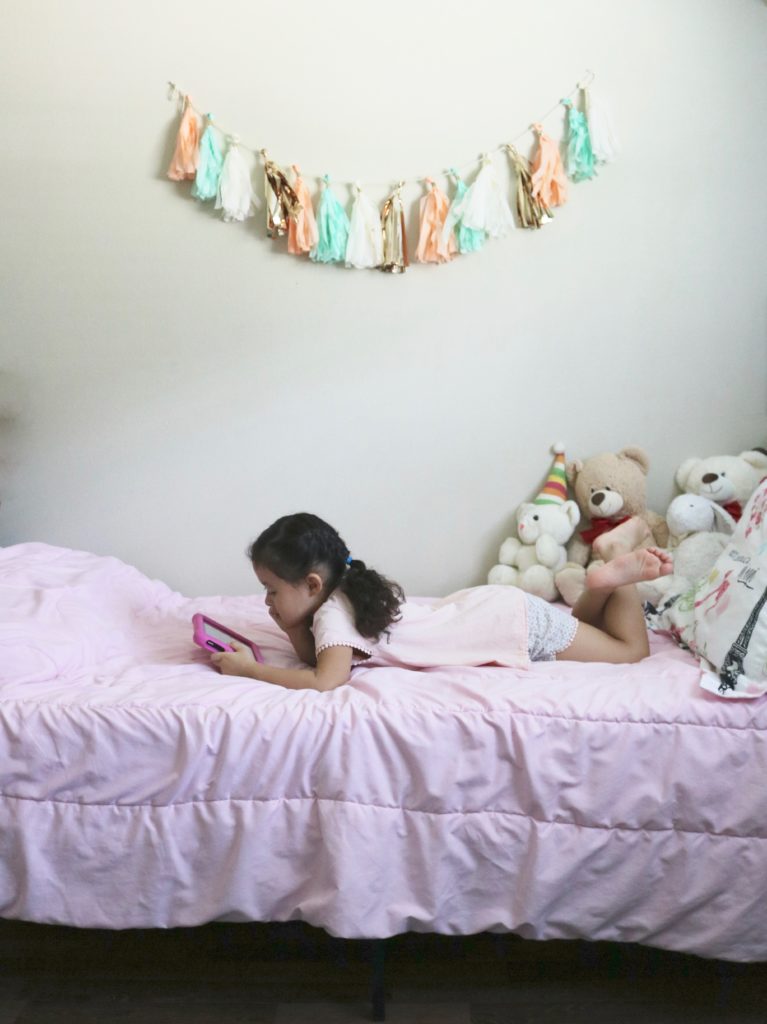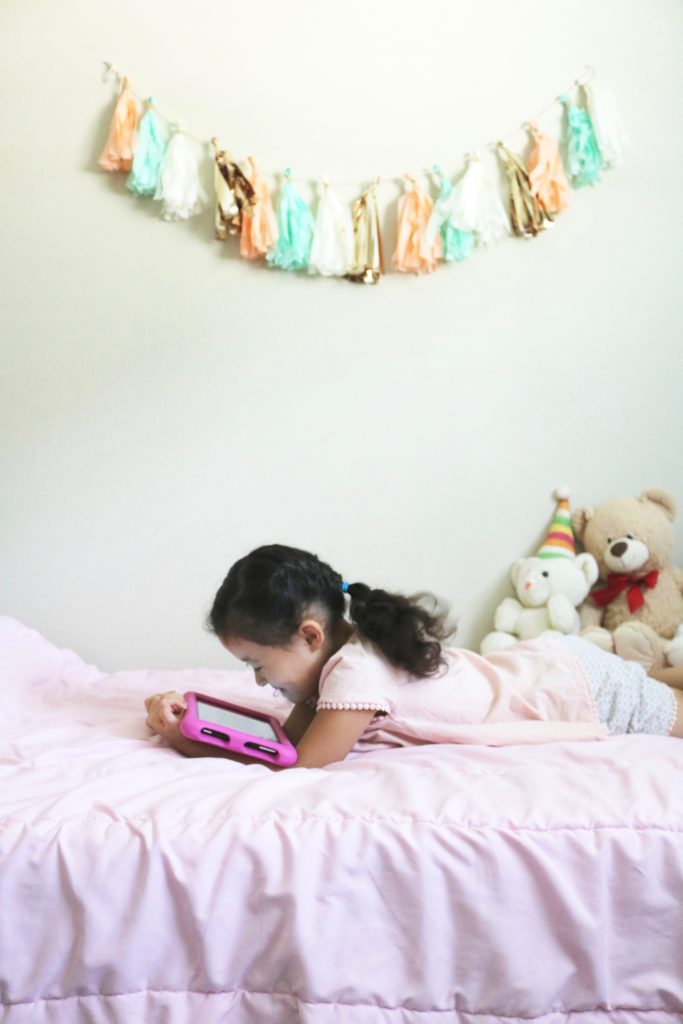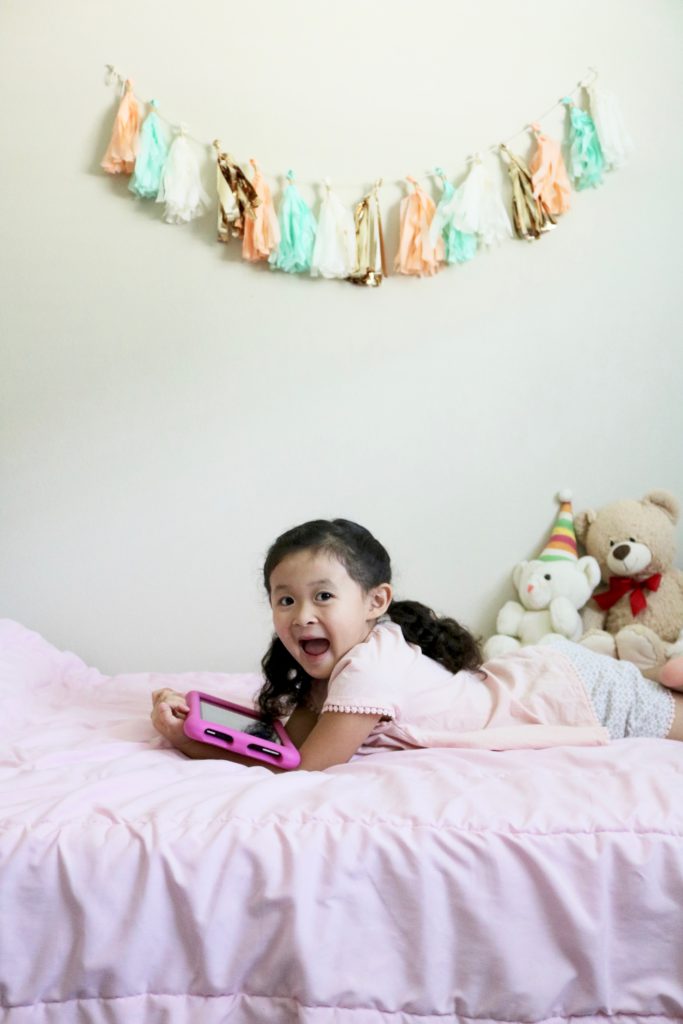 The Amazon Fire HD 8 Kids Edition tablet has been such a wonderful learning tool for transitioning Marli back to school smoothly.  I can't wait to see what she learns this year so we can start using more of these great educational apps. I love seeing her learn and grown!