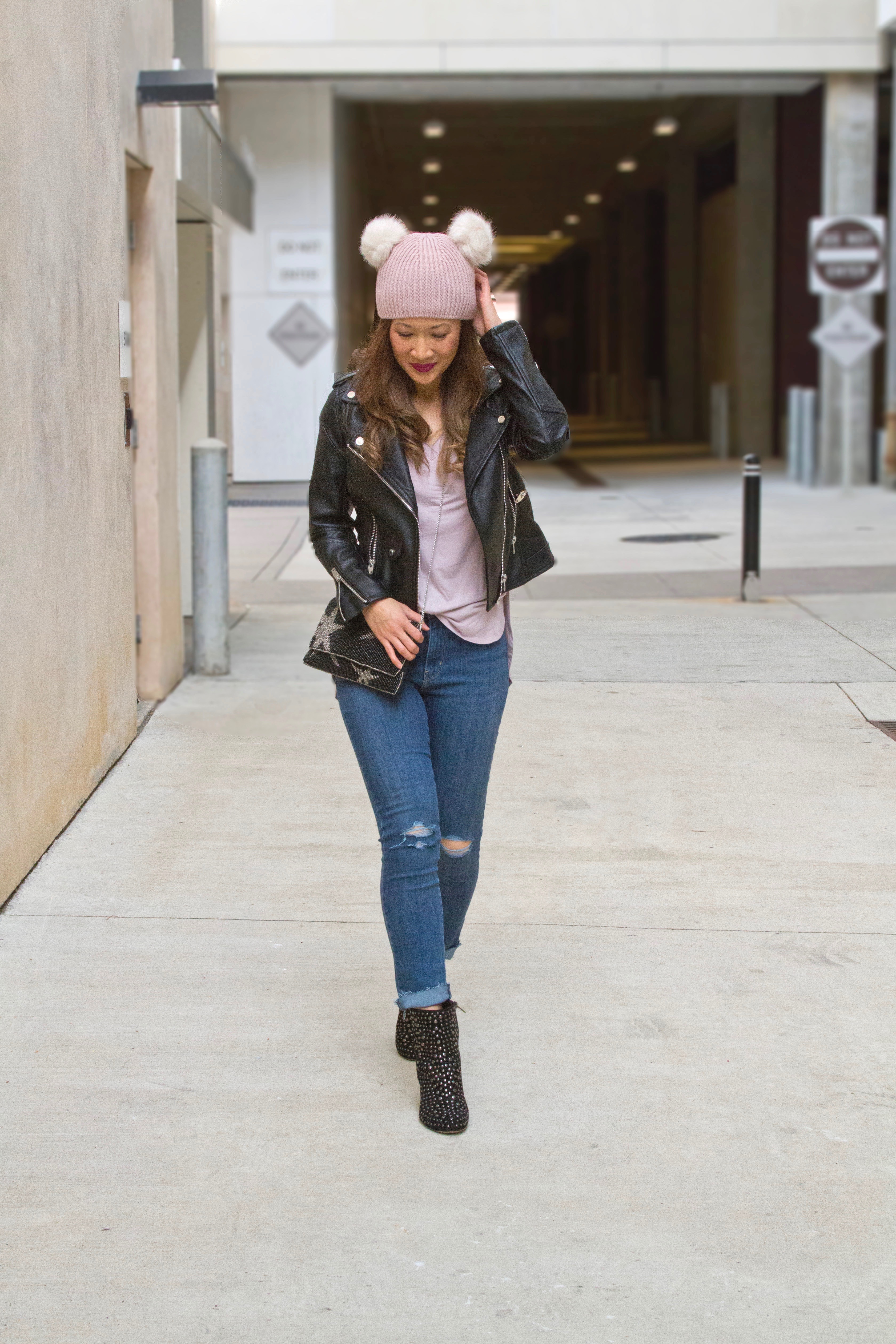 We've got a new post today, ladies and gents! I figured after being "snowed" in for 2 days, some productivity had to come out of it.  I hope you guys have been staying warm! I love winter, but this weather is bone chilling cold. Luckily, it'll be warming up just enough to celebrate Matea's birthday this weekend.  I can't believe she is turning 2! We're keeping it really small since the big surprise will be in March when we surprise the girls with a birthday trip to Disneyland.  I cannot wait to see their faces when we tell them!!!
I thought today's ootd was only fitting because it has all of my current favorite winter trends.  Pom beanie? Check. Moto jacket? Check. Shredded Jeans? Check. And the best of all – star prints and studs. Double check!
Truth is, I threw this mom style look together at the last minute and it somehow worked in my favor.  I've been obsessing over star prints and studs lately and these accessories add the perfect touch of edge to my street style look. My crossbody bag is on sale for $19 and can also be worn as a clutch if you tuck in the strap. My stud booties (also on sale) are so trendy and comfy with the block heel.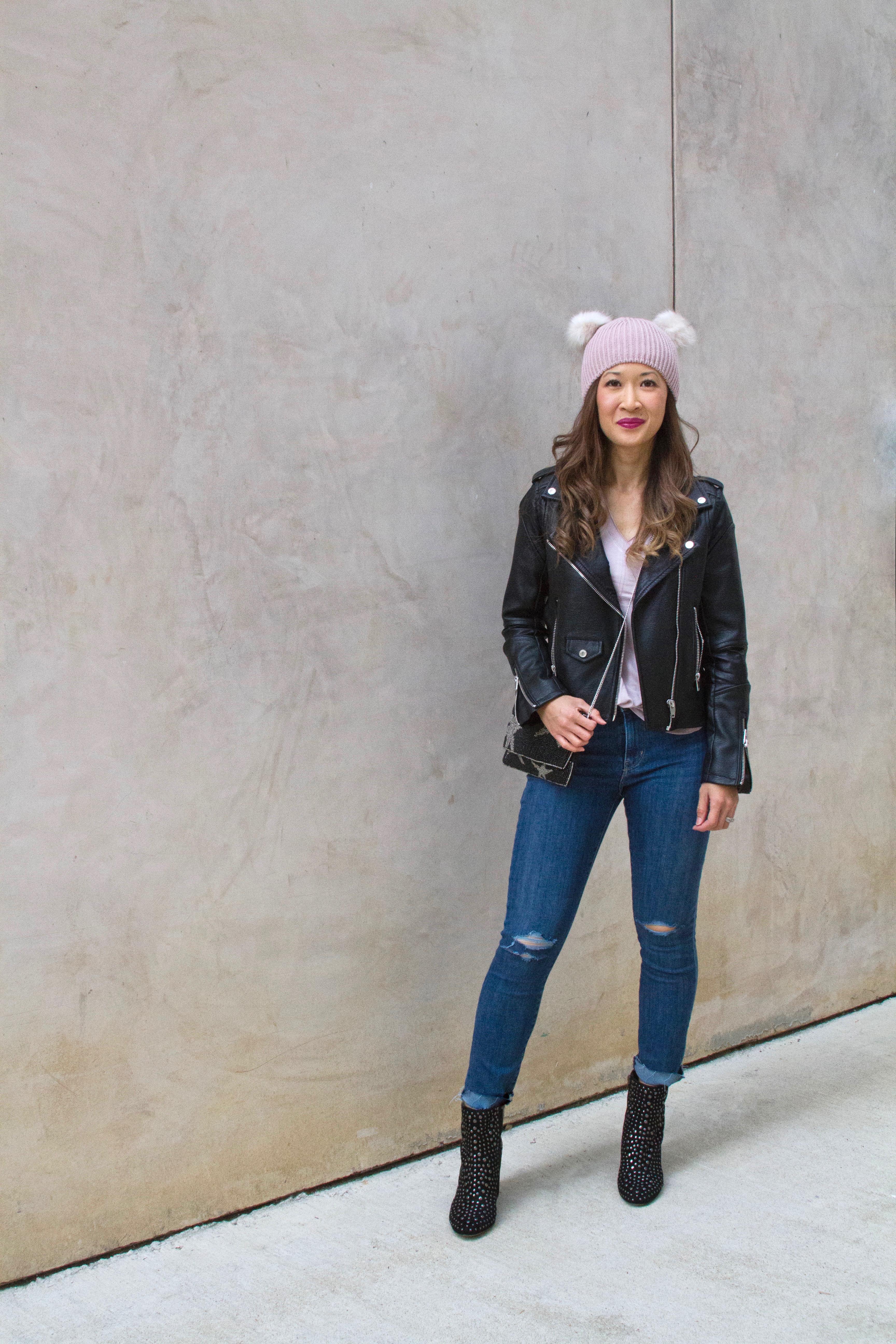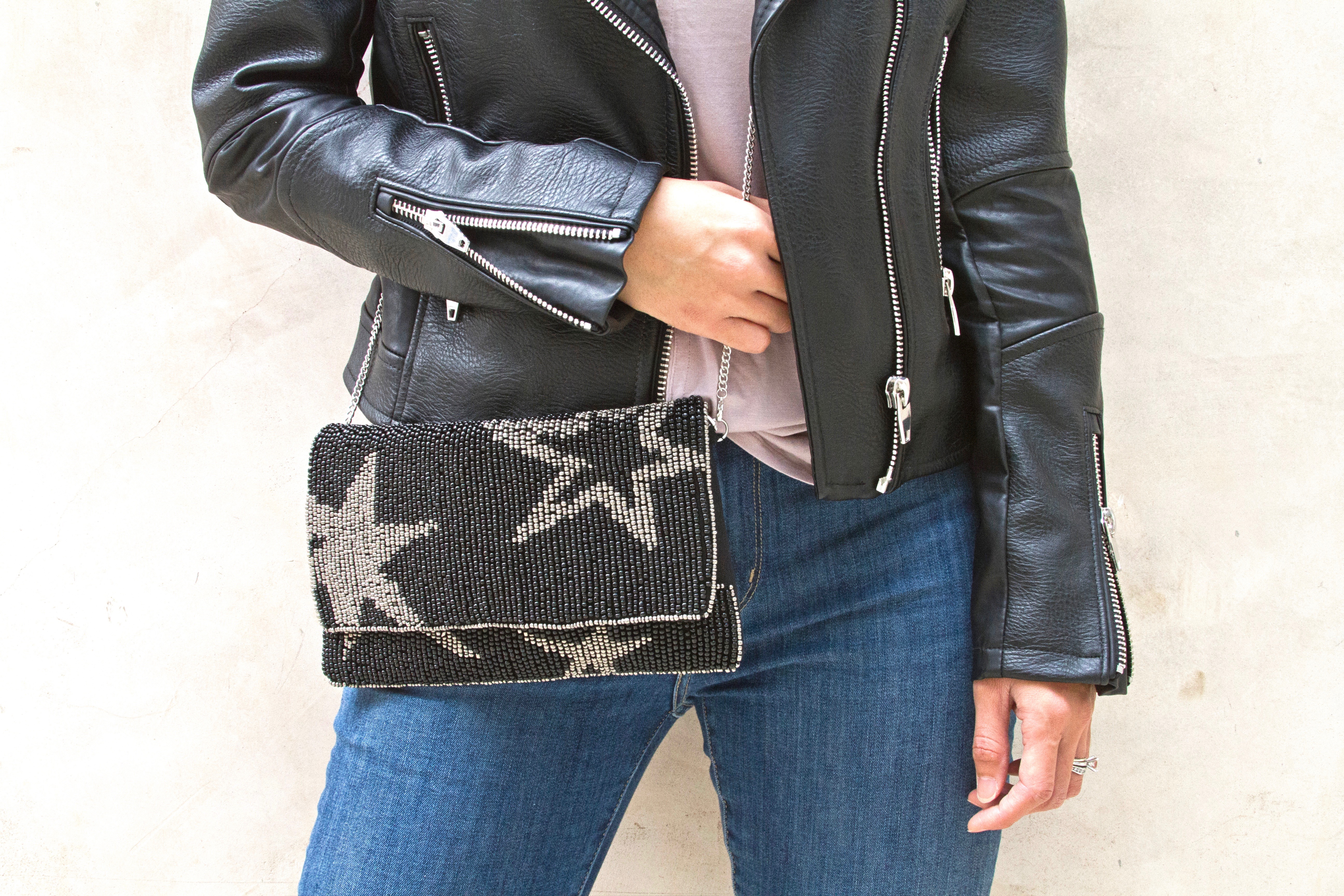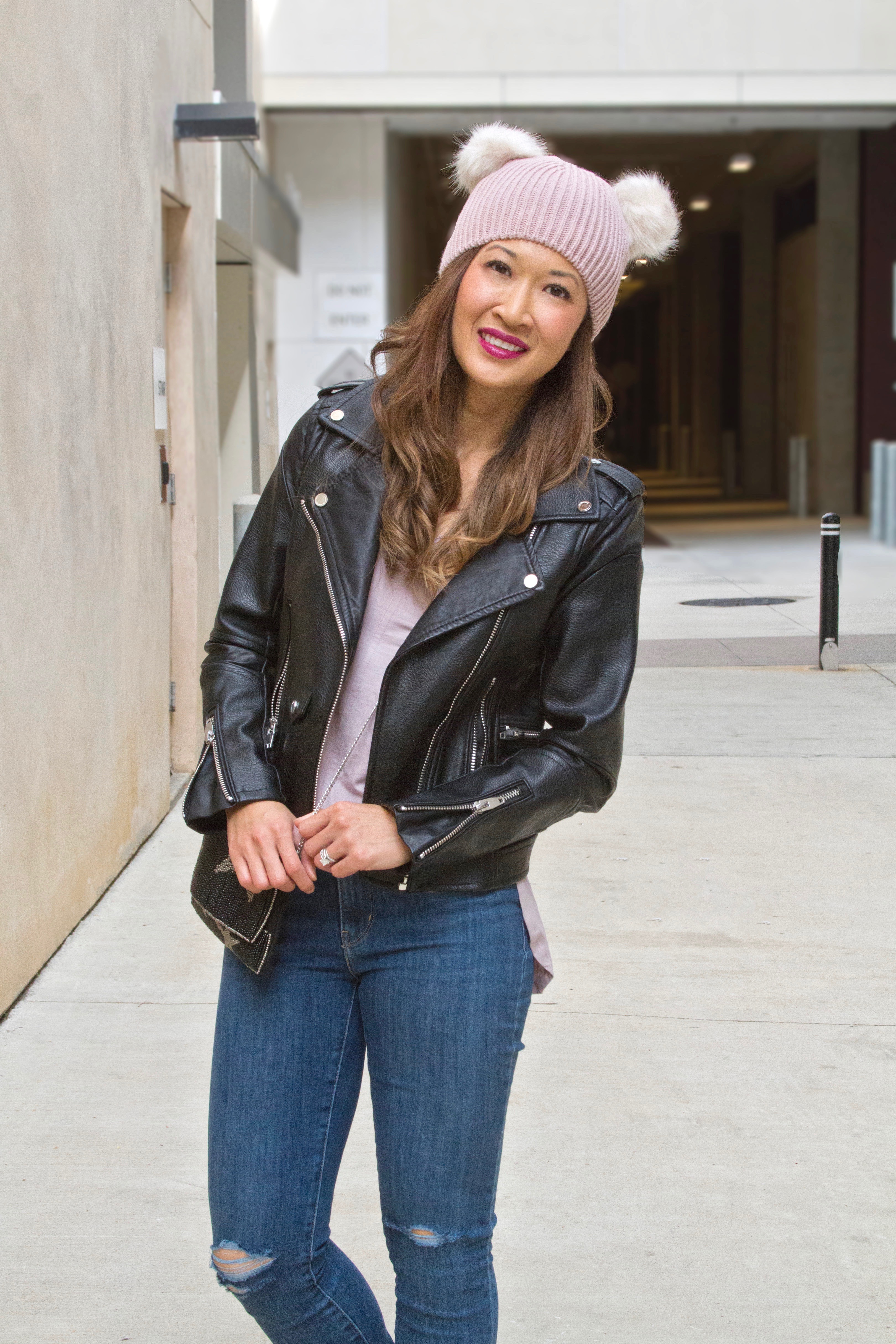 Remember this beanie? How could you forget, right? It's been all over my Instagram feed and in my stories. It's seriously such a warm and fun beanie to wear, not to mention on sale for $16. Yes, runnnn! This moto jacket is a closet staple and looks way more expensive than it actually is.  It's less than $100 and from last season, but I linked an updated one that comes in several colors as well as other affordable options below.  I've worn it with literally everything – from athleisure outfits to fancy dresses.
I have 3 pairs of these Levi's jeans that I wear way too often, but I swear by them.  The stretch material is so comfy and they keep their shape! I usually wear my jeans 2-4 times before washing them and all 3 of them are still in amazing condition. And this distressed pair gets even better with each wash!  Plus they make your tush look uh-mazing. Just saying 🙂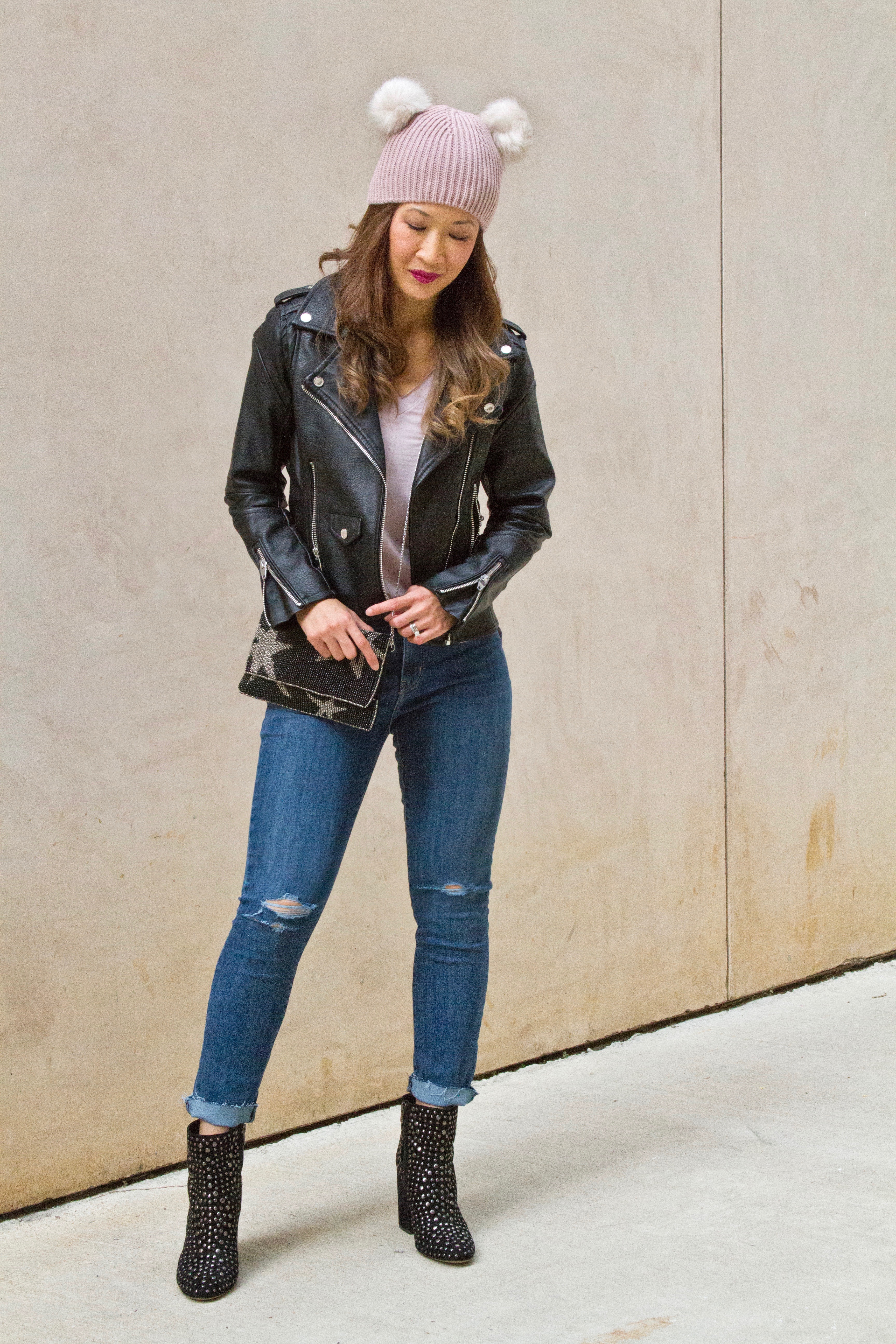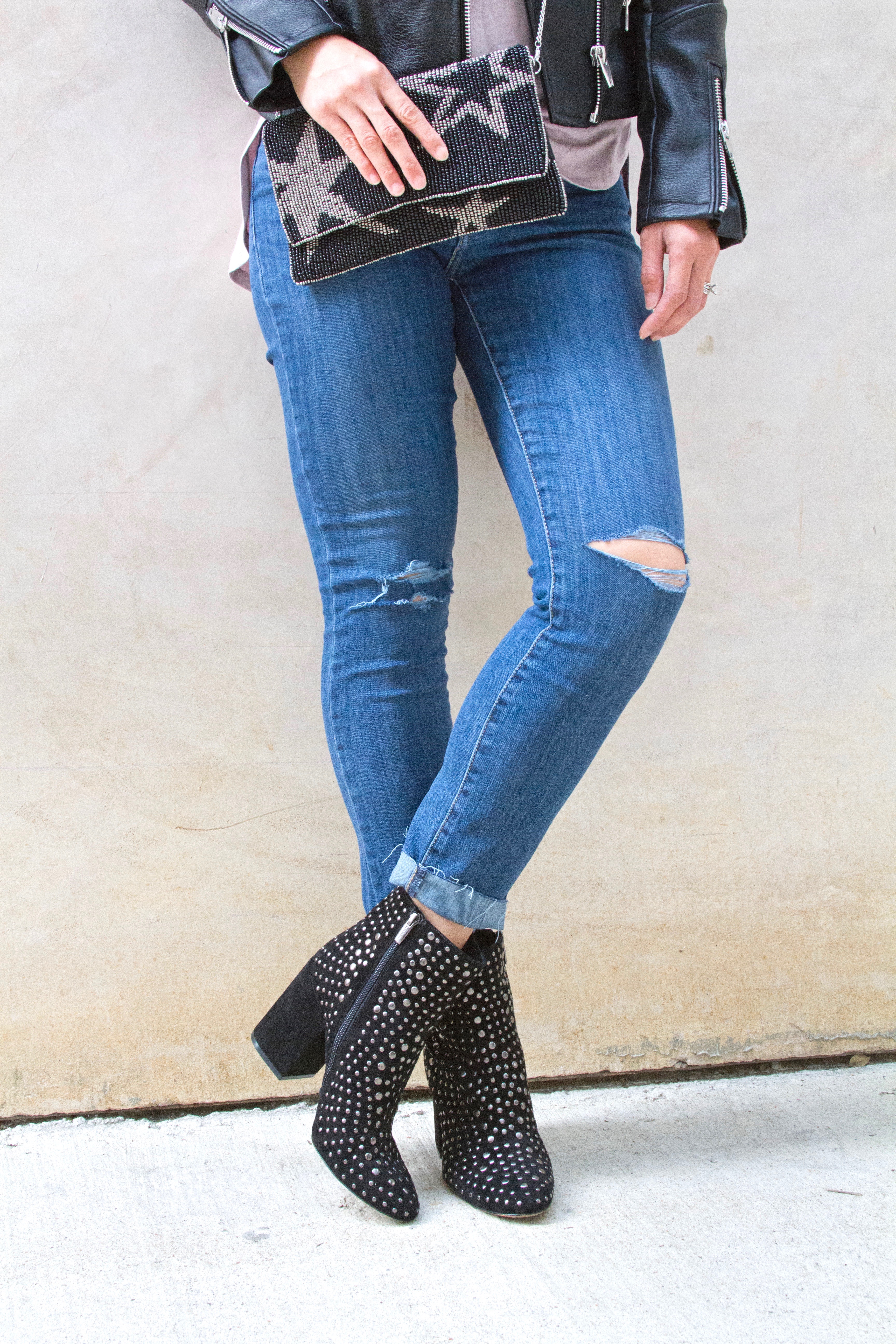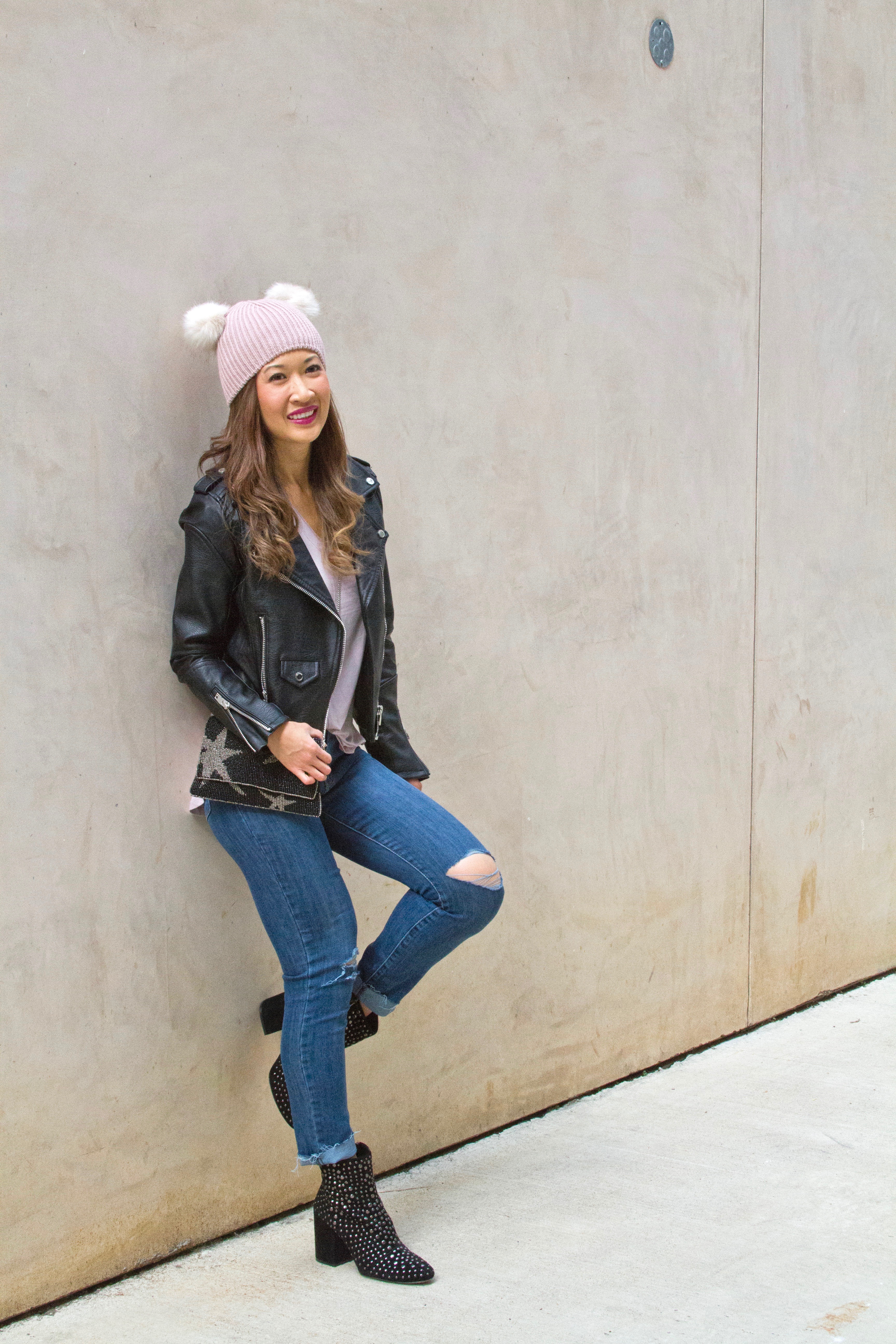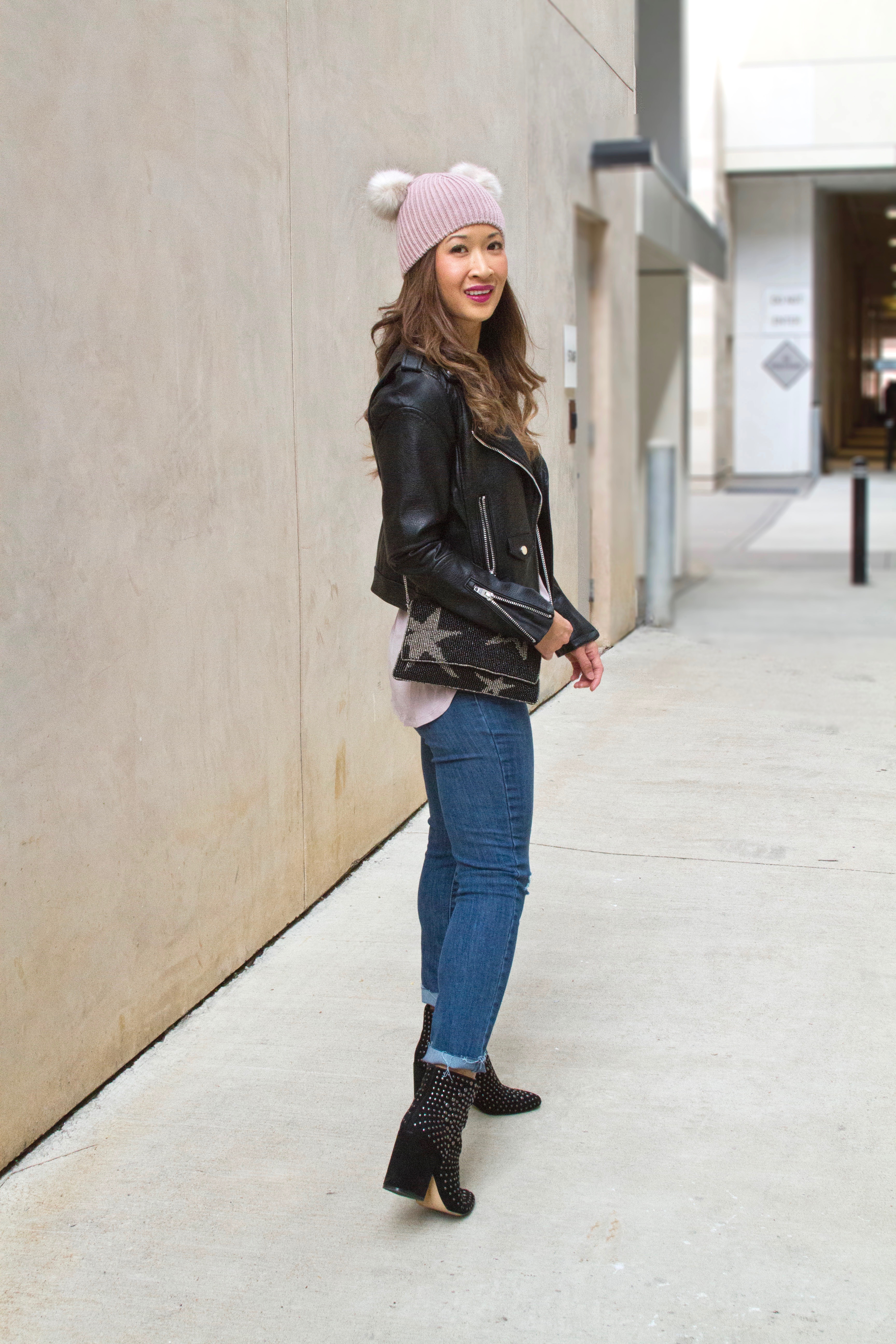 Photography by Hayley Jackson Photography // Lip Color: Kismet Cosmetics in Vivianna
Don't be surprised if you see me out and about sporting this look (yet again) this weekend. Same outfit. Different day.  Everything is linked below along with some similar options. Now it's time to run some last minute errands and enjoy my shower in peace. I know – it's the little things I once took for granted before motherhood. Ha! Have a great weekend guys.  As always, thanks for stopping by!
SHOP MY LOOK