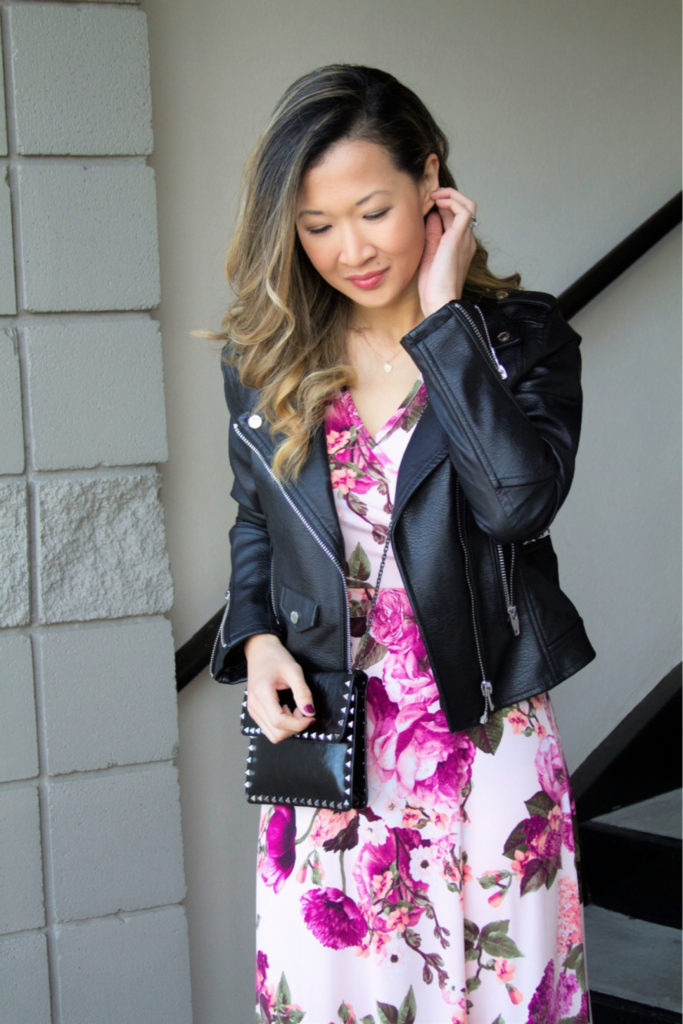 Helloooo, lovelies! If you've been following my blog for some time, then you know there's nothing I love more than a good maxi dress and a moto jacket…except when you pair them together.  If you live in Houston (or somewhere where Mother Nature just can't quite decide if we're going to get warmer weather or stay in the mid 60s), this is the perfect transitional Spring outfit for you.
This pretty maxi dress is another stunner from Pink Blush that I just adore.  The blush tones on the floral print is perfect for Spring and the quality is amazing. I think this style is a a staple for Pink Blush's brand because it's so flattering on all body types especially expecting mamas.  The front wrap style also makes it nursing friendly and so comfortable to wear.  They have a TON of other pretty prints you need to check out like this ivory/blush one, blue number, and tropical print that's so pretty for summer.  If you caught my previous post on the prettiest little off the shoulder top from their shop,  they also make that same print in a maxi dress that I might need to get.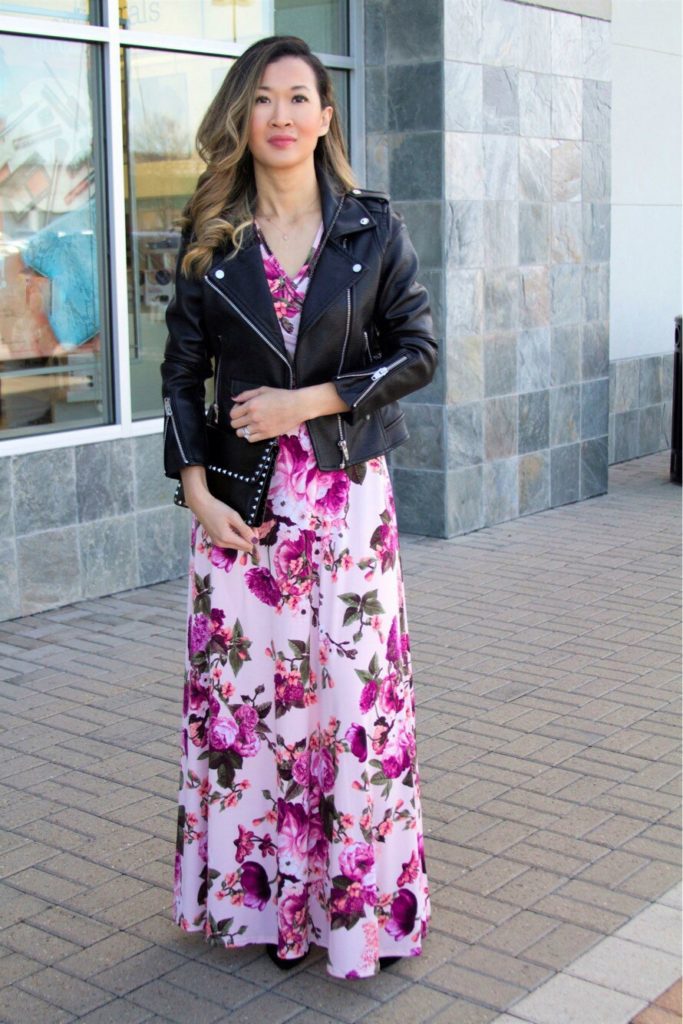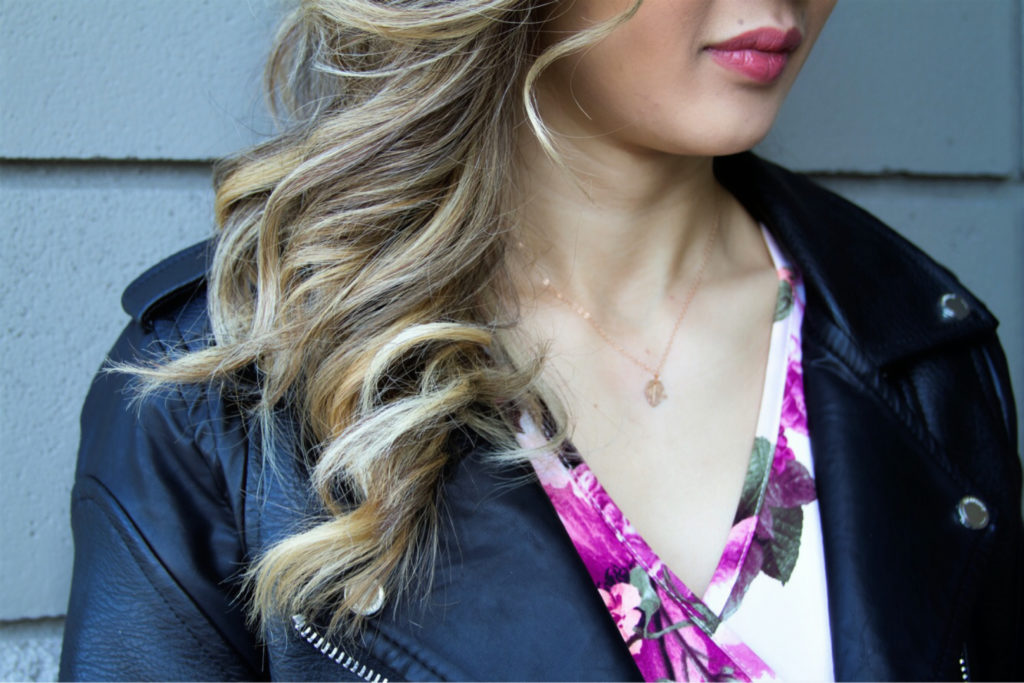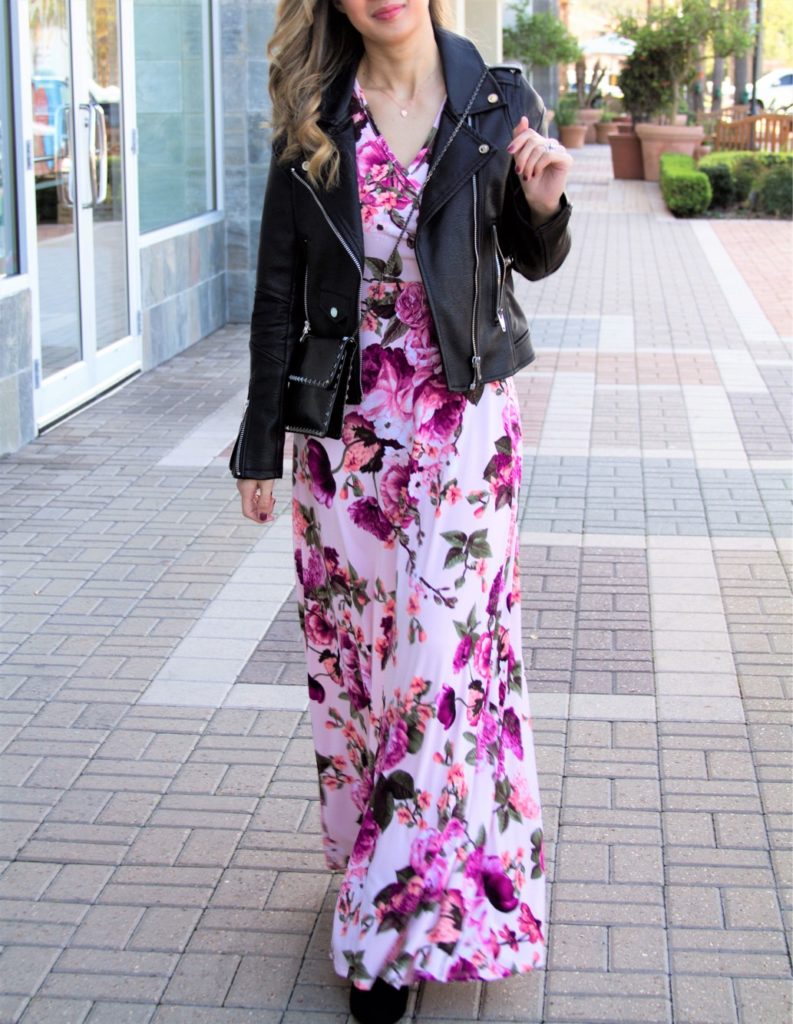 As much as I love how girly this dress made me feel, I had to throw in a bit of edge to make this look my own since we all know a feminine look with a hint of edgy chic is my go to style.  Isn't it great how amazing and confident you feel when you're comfortable in your outfit?  There's nothing more beautiful than a woman who just owns it.  This moto jacket just gets me.  I instantly feel like a bossbabe when I put on a good leather jacket, don't you?  I purchased this faux leather moto jacket a few months ago during Nordstrom's sale and guess what – it's still on sale for less than $60 (linked below)!  It fits SO well and goes with everything in my closet.
I treated myself to this Valentino crossybody over the holidays and LOVE it! Seriously, give me all the rockstuds.  I think crossbody bags have become a must in my wardrobe because they're so efficient.  Plus, you can go hands free and have more room to hold those sweet nuggets, right?  I searched high and low for this exact one, but couldn't find anything, but I linked 2 other great options below.  Nothing like a little 'treat yourself' gift to brighten up your day.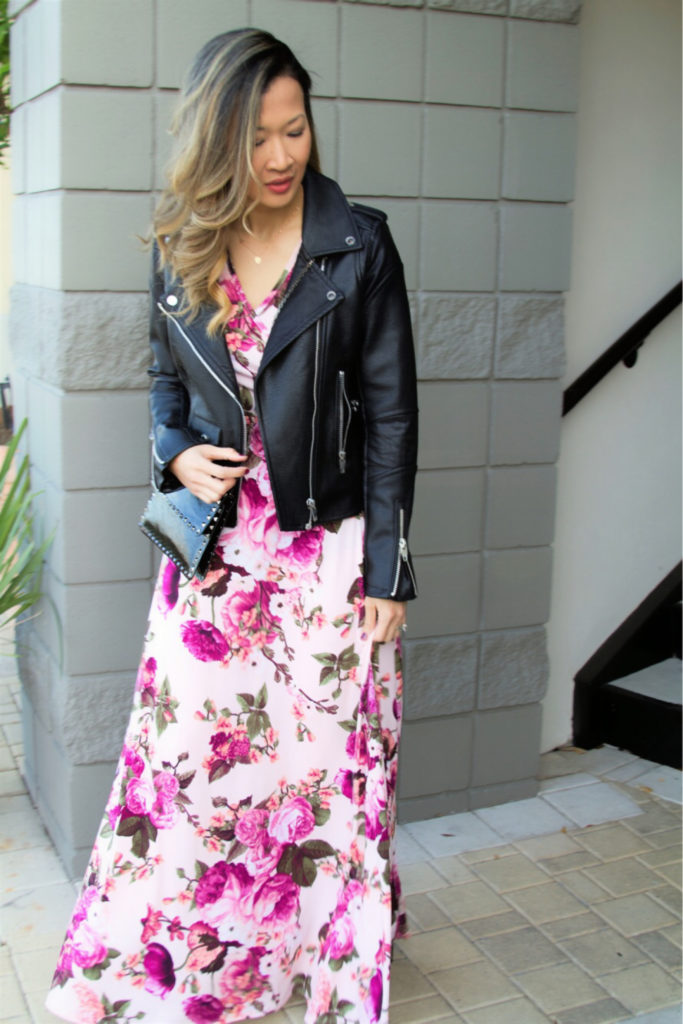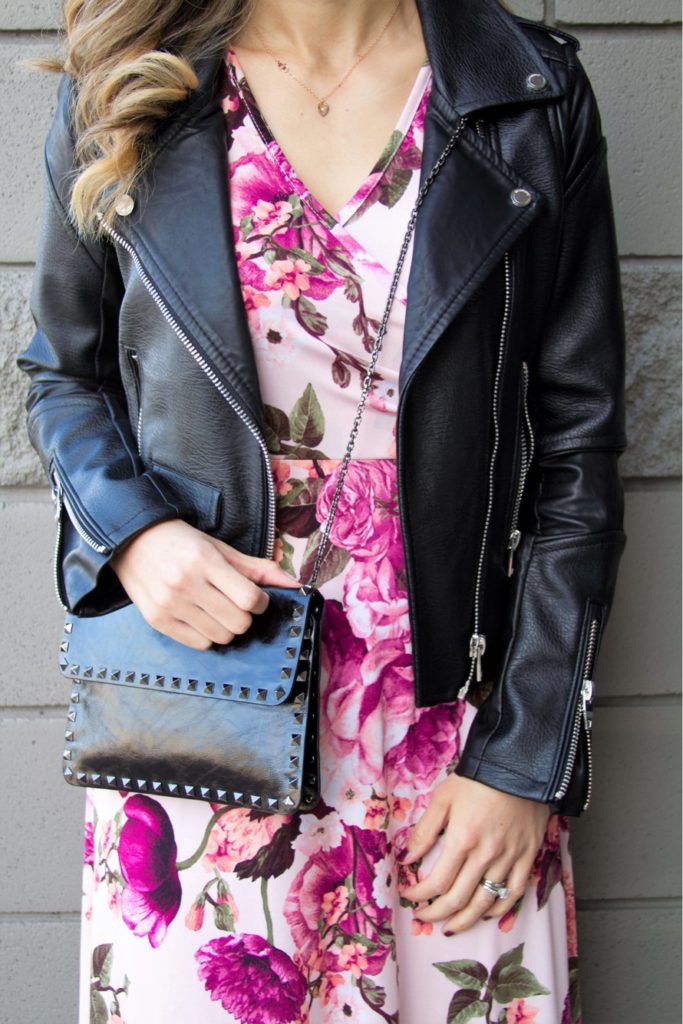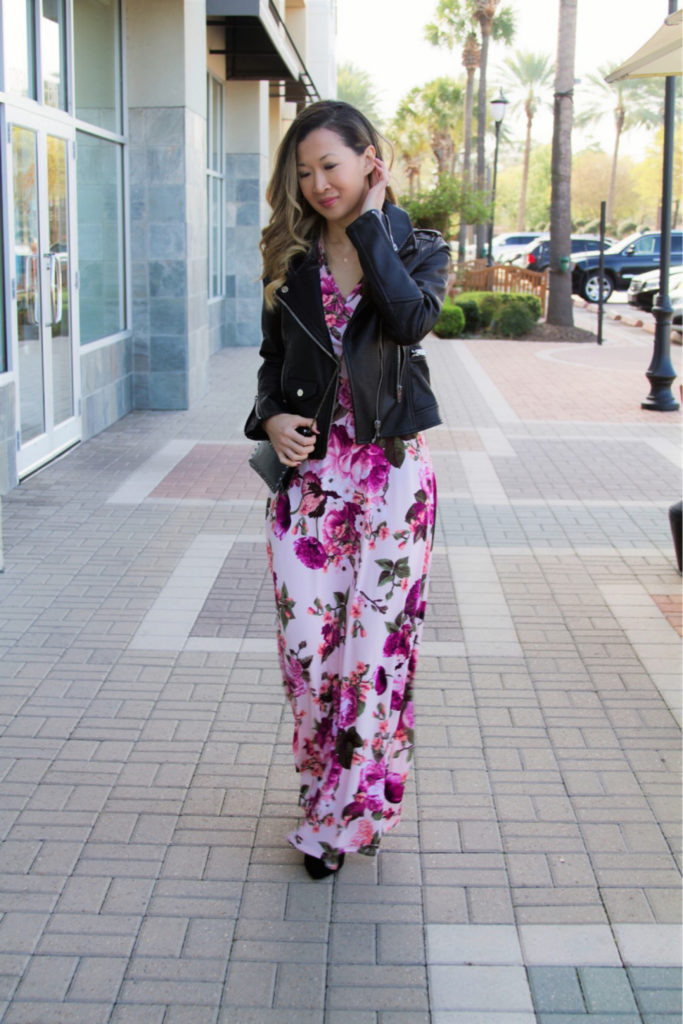 Affiliate Links: c/o Maxi Dress | Moto Jacket (on sale – less than $60!) | Crossbody Bag (similar here & here)
I may have to retire this moto jacket soon until Fall rolls around, but the maxi dresses will be flowing this Spring and Summer.  I also can't wait to wear all the pretty blush tones and white pieces in my closet.  What trends are you looking forward to in Spring?
Photography by: Hayley Jackson Photography