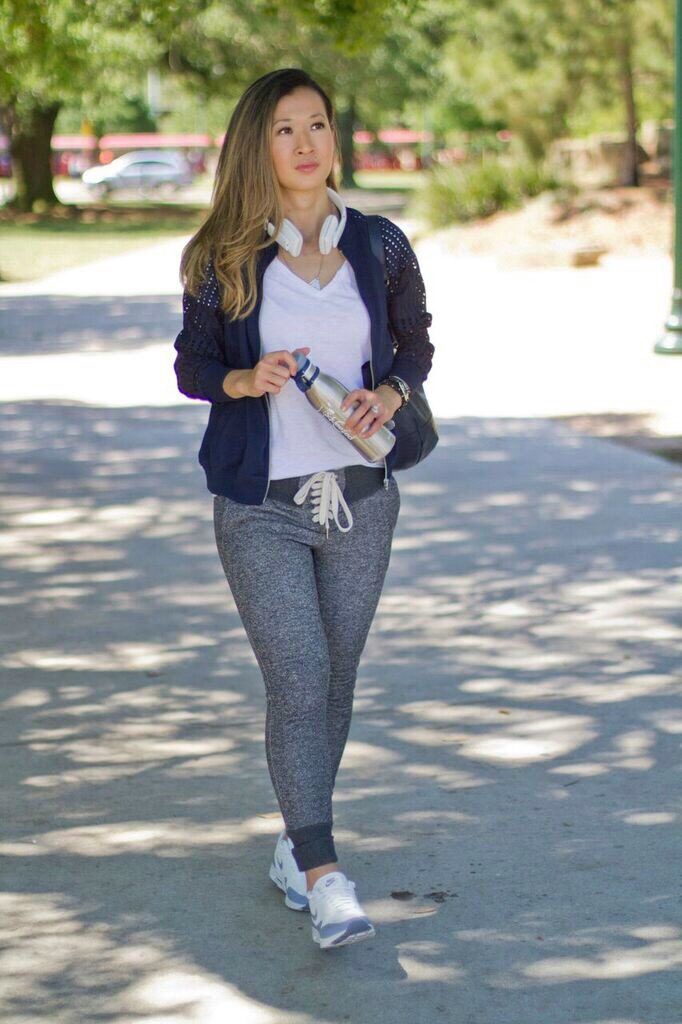 Sometimes a momma just needs a good athleisure outfit to wear one…or three days in a row. Am I right? I practically live in my workout clothes and sweatpants 5 days out of the week and just found these comfy joggers to add to my collection.  This joggers street style outfit is a really practical look I sport on a weekly basis.  The joggers come in 2 colors and I would definitely size up since they run small.  (I got a medium and could probably even fit the large for a bit looser fit.)  What drew me to them was the lace detail on the front.
My Nike sneakers have been on repeat with all my casual outfits. I tend to shy away from white sneakers because they are such a pain to clean, but love that these have a little grey color in them. I get asked about them everywhere I go and I can't rave about them enough.  I love the concept of Air Max shoes, but they always make my feet look super huge and bulky.  However, these are the much lighter version of them hence the reason I finally purchased a pair. 🙂 Sizes are starting to sell out and they're still on sale for less than $90!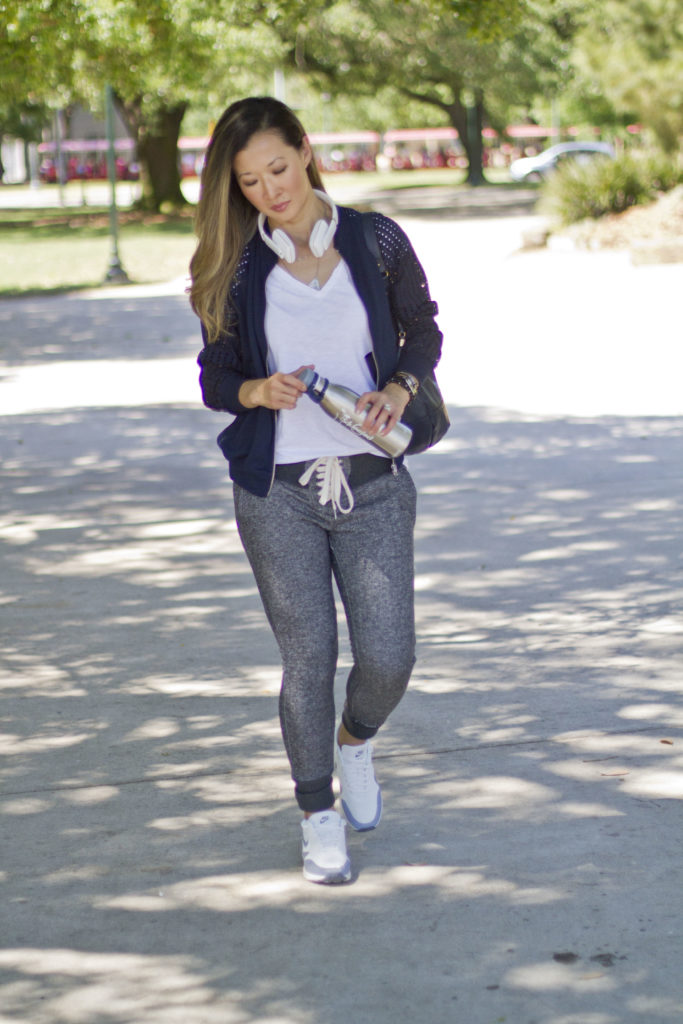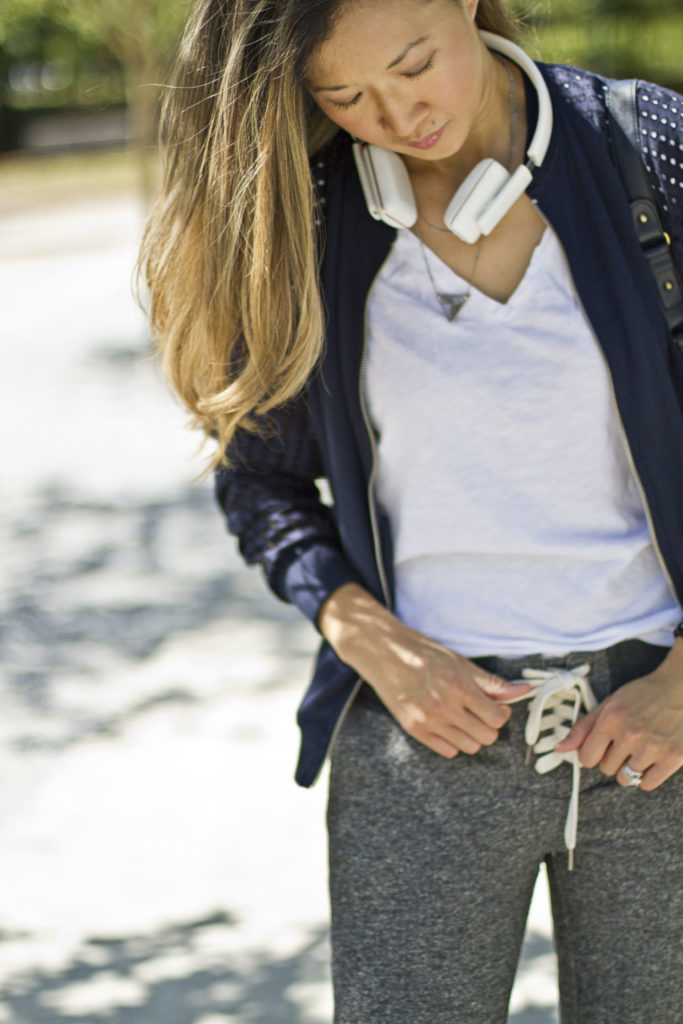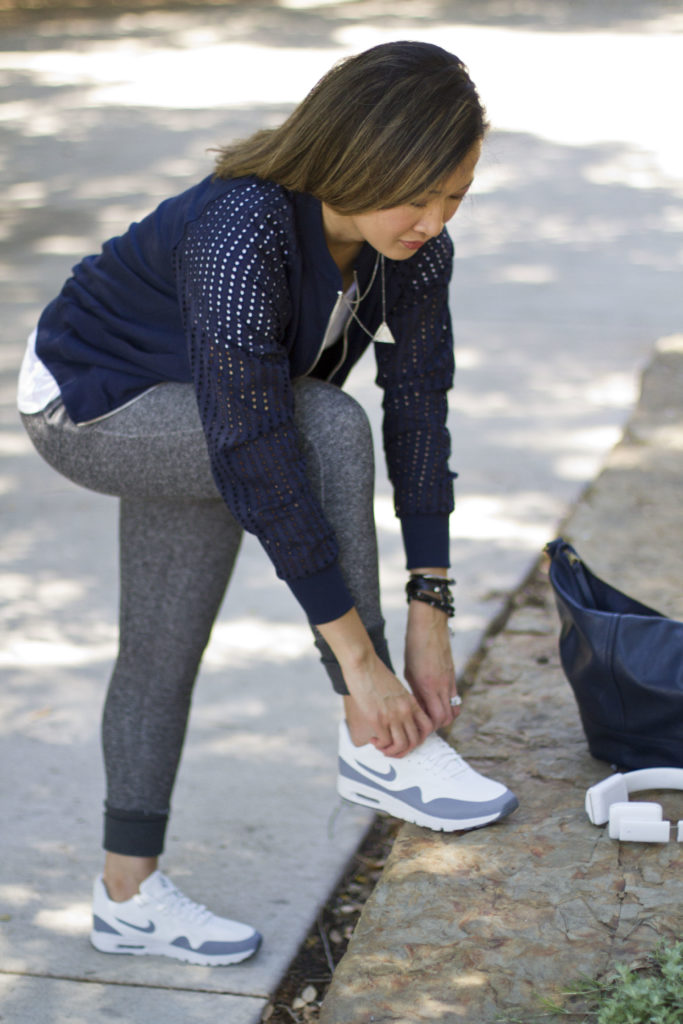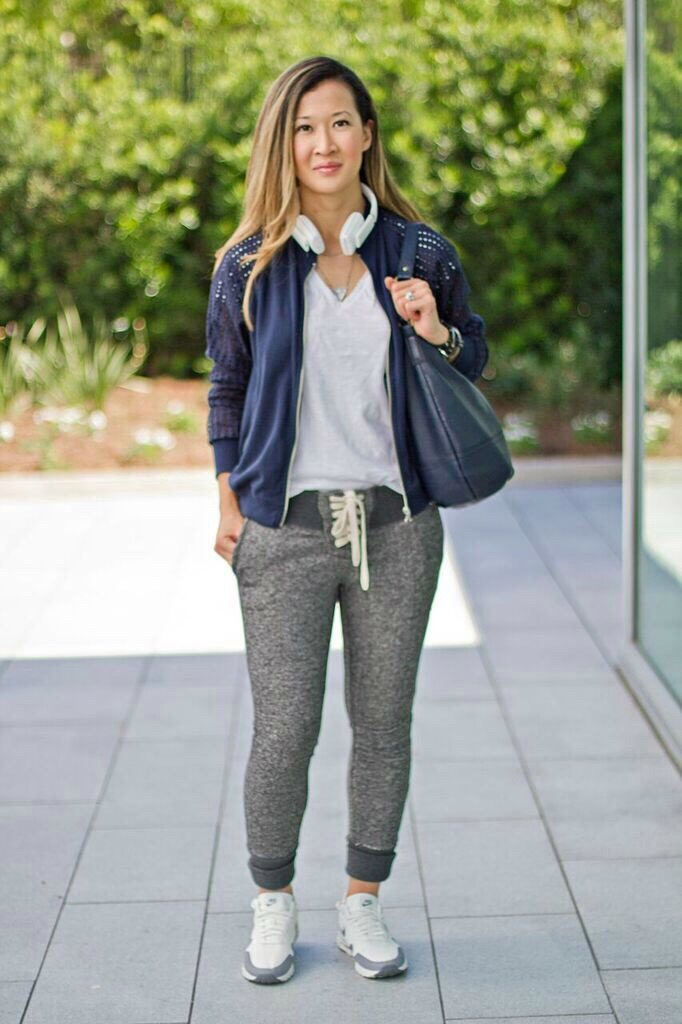 Affiliate Links: Lace Joggers | Bomber Jacket (similar Light Blue and Navy) | Tee | Nike Sneakers| c/o Headphones
My jacket is from a couple seasons ago so I linked 2 similar styles above.  I am a huge fan of bomber jackets because of the athletic look and got this jacket because of the sleeves.  The light blue one I linked is SO pretty!  Both are super affordable as well.  My v-neck tee is a staple in my closet and I have it in so many colors!  Seriously live in these tees ALL. THE. TIME.  They come in 9 colors so get them all.  🙂
Whew. I can't believe this is my 3rd post for the week!  I'm telling you – it's amazing what sleep will do to a person. I really hope Matea keeps this up because I love being productive.  I'm off to prep for today's styling event later on today.  All the info is in my last post so stop on by if you're in the area. I'd love to grab a drink and catch up!  Have a great day, loves!
Photos by Hayley Jackson Photography