"This post is sponsored by Amazon and the Amazon Fire HD 8 Kids Edition tablet.  As always, all thoughts and opinions expressed are my own."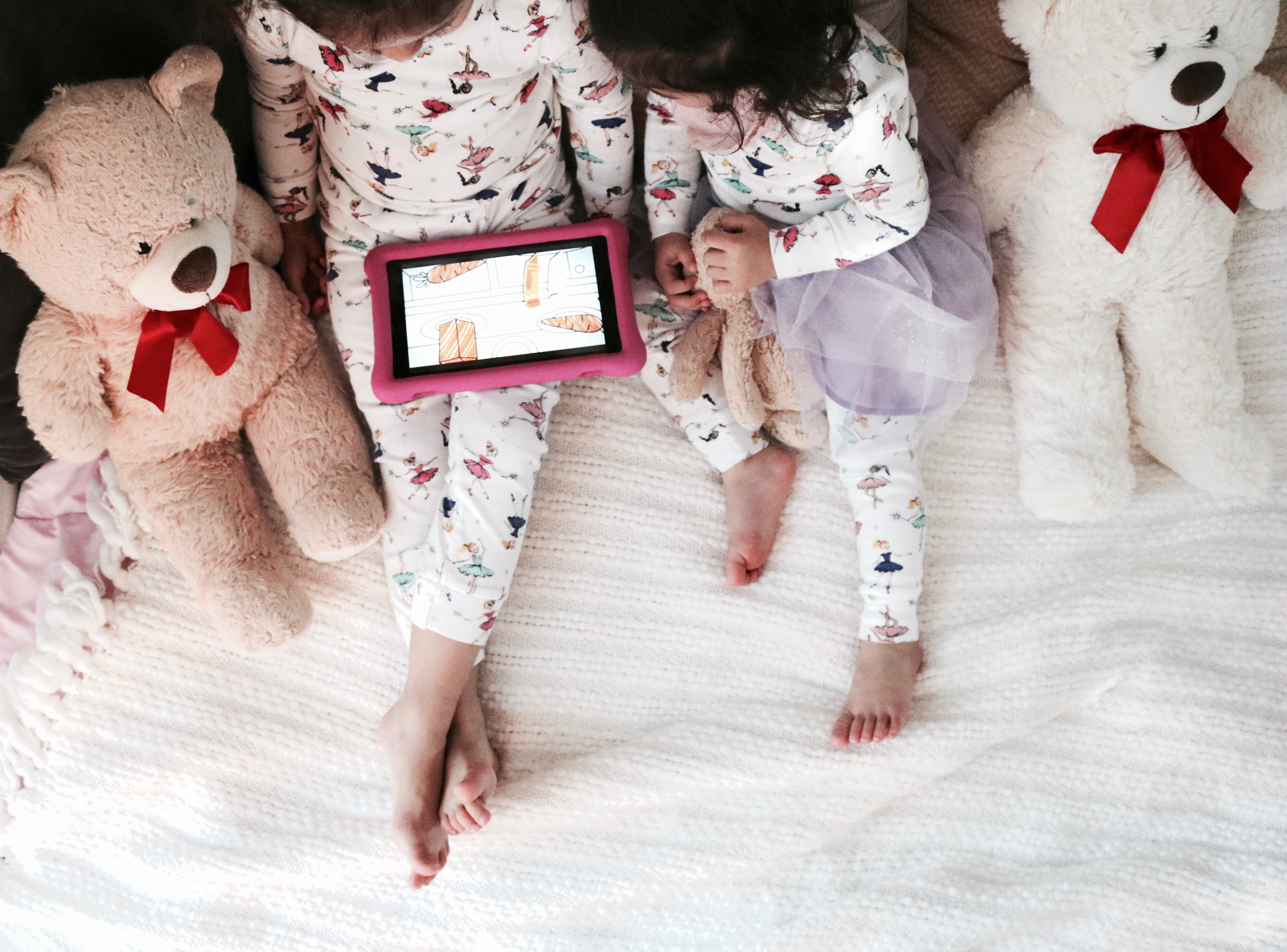 It's peak holiday season and that means one thing guys – holiday travels.  Oh the joy.  Don't get me wrong. I love traveling, like the part where I decide on a destination and once I reach that destination.  However, everything else in between is a bit torturous. Really though, logistics planning, dealing with traffic and big crowds, and trying to pack for a family of 4 isn't quite my idea of fun.
Neither is a 4-hour trip packed with fun surprises from my two girls.  Parents – you know what I'm talking about.  These surprises come in the form of tantrums, accidents, countless trips to the restroom, and dealing with the most asked question of all time – "Are we there yet??" And that's only the first hour. Haha!
Luckily, we're staying here for Christmas, but if you're one of those families traveling this holiday season, may the parenting force be with you.  In all seriousness though, traveling with kids can be super stressful, but it doesn't have to be!  We would not have survived our 4-hour drive to Dallas if it weren't for our Amazon Fire HD 8 Kids Edition tablet. For real – this tablet has been one of the BEST family investments to date.  It kept both girls entertained the entire time and they loved all new apps I downloaded for them.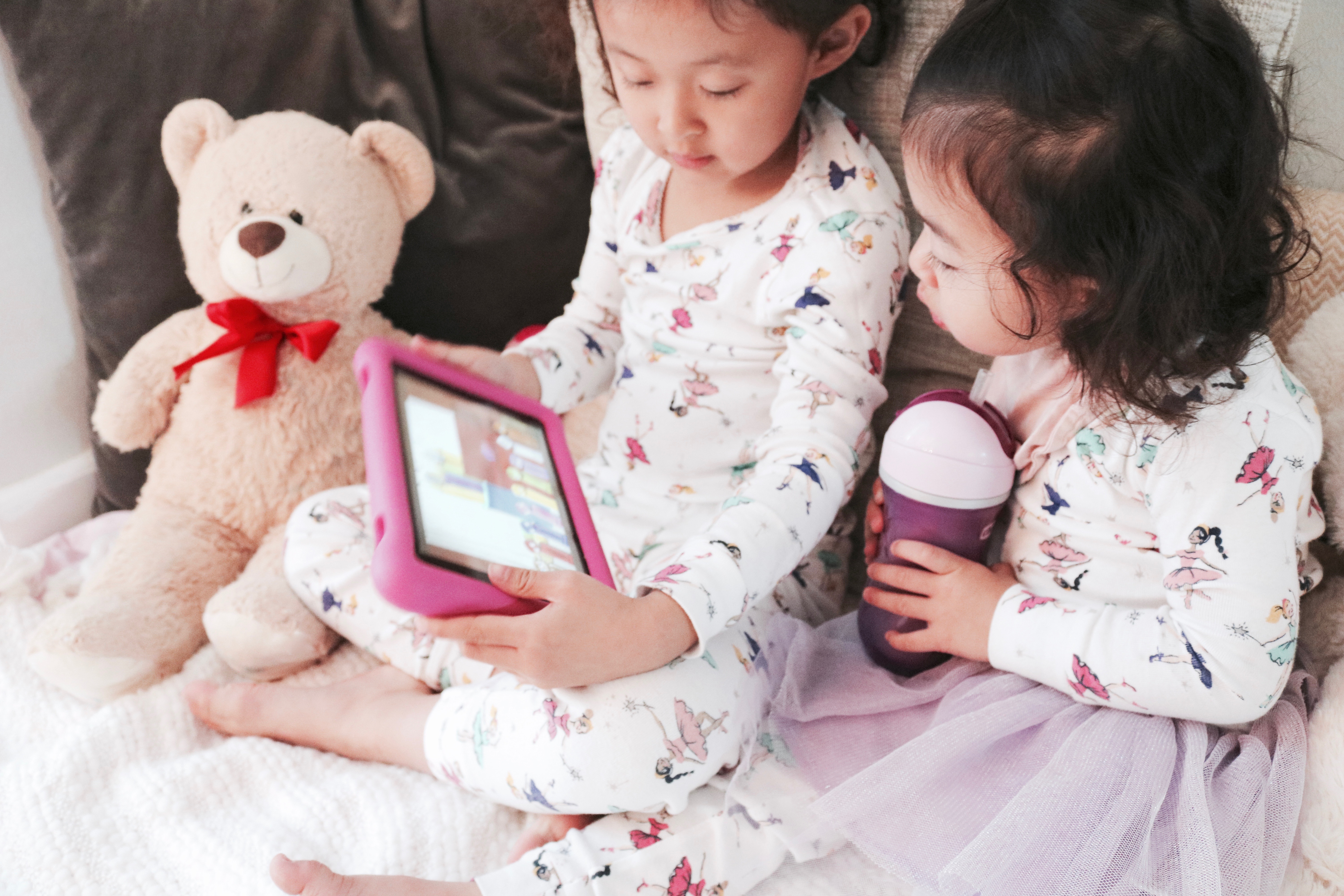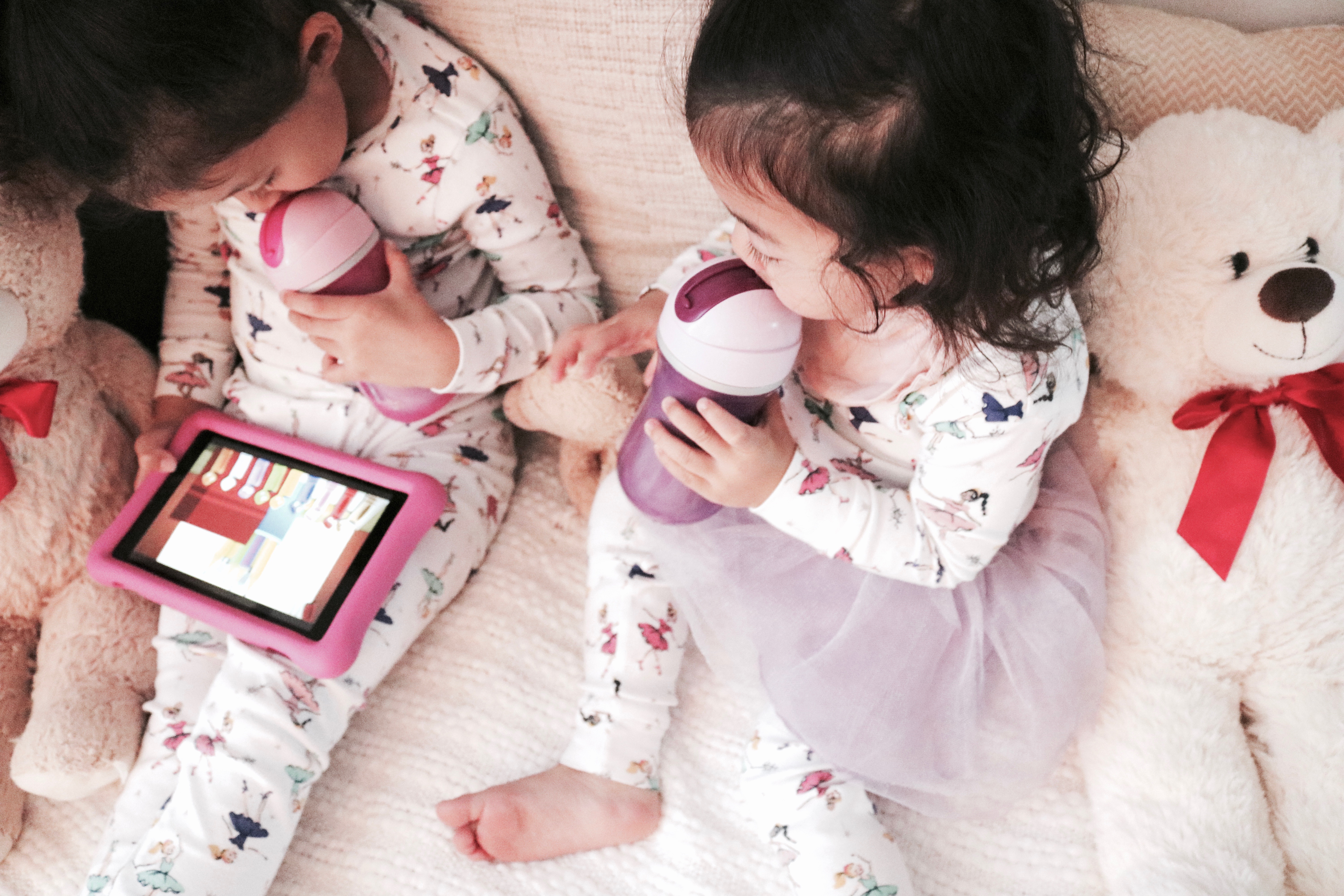 The tablet is affordably priced at $129.99 and includes a free year of Amazon FreeTime Unlimited giving us unlimited access to thousands of pre-loaded age-appropriate educational books, videos, apps and games to use. And, in the event that our tablet stops working for whatever reason, I can easily replace it with their 2 year worry-free guarantee.
Their Parent Dashboard feature is awesome. I can screen time limits, set educational goals, see what she viewed, and even track her progress.  There's also a cool function called 'Learn First' where she has to complete the academic parts before using the games/movies so I'm not labeled the bad momma for making her work before play.
(You can read how I used it to help Marli transition back into school mode along with tons of details about all the tablet features.)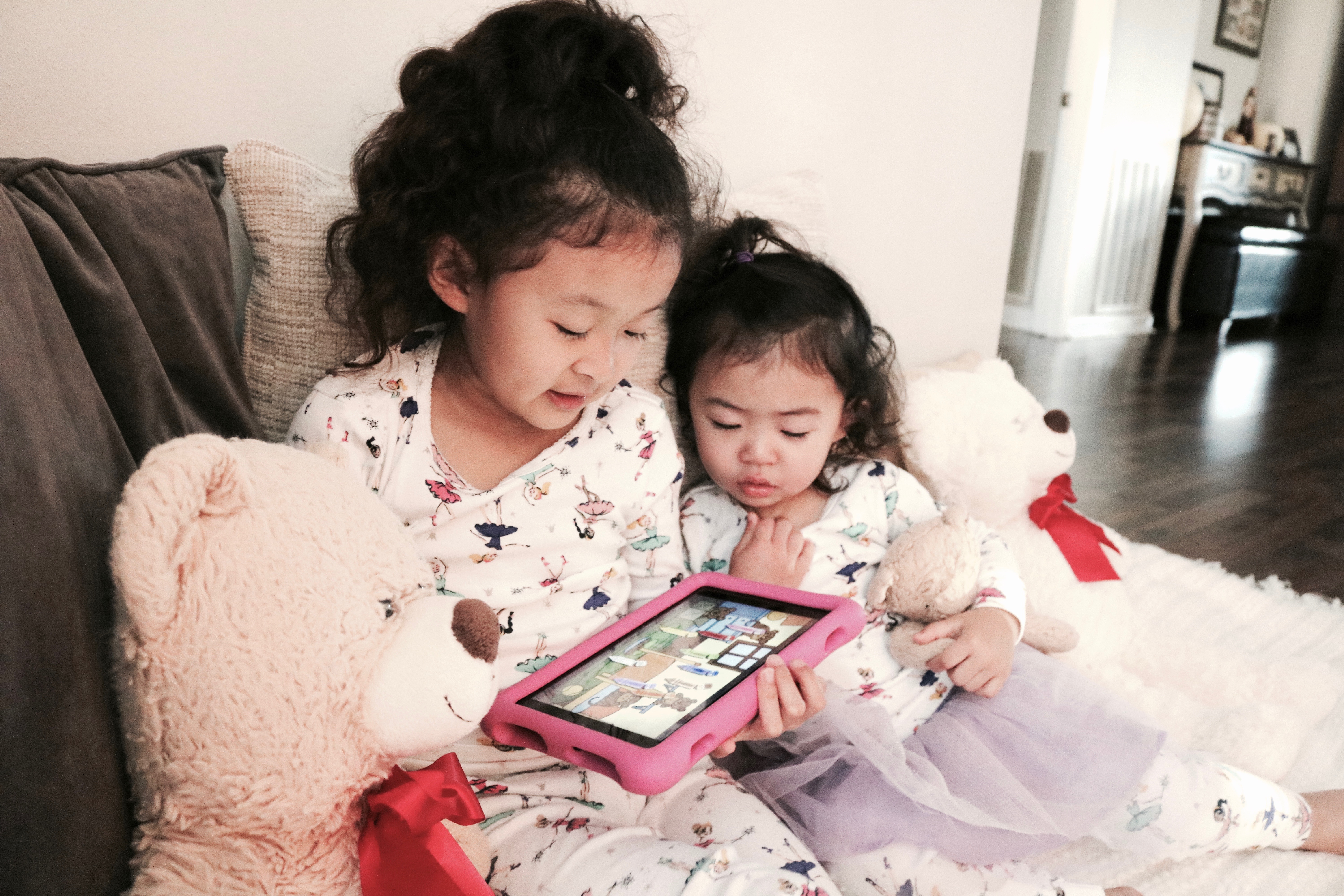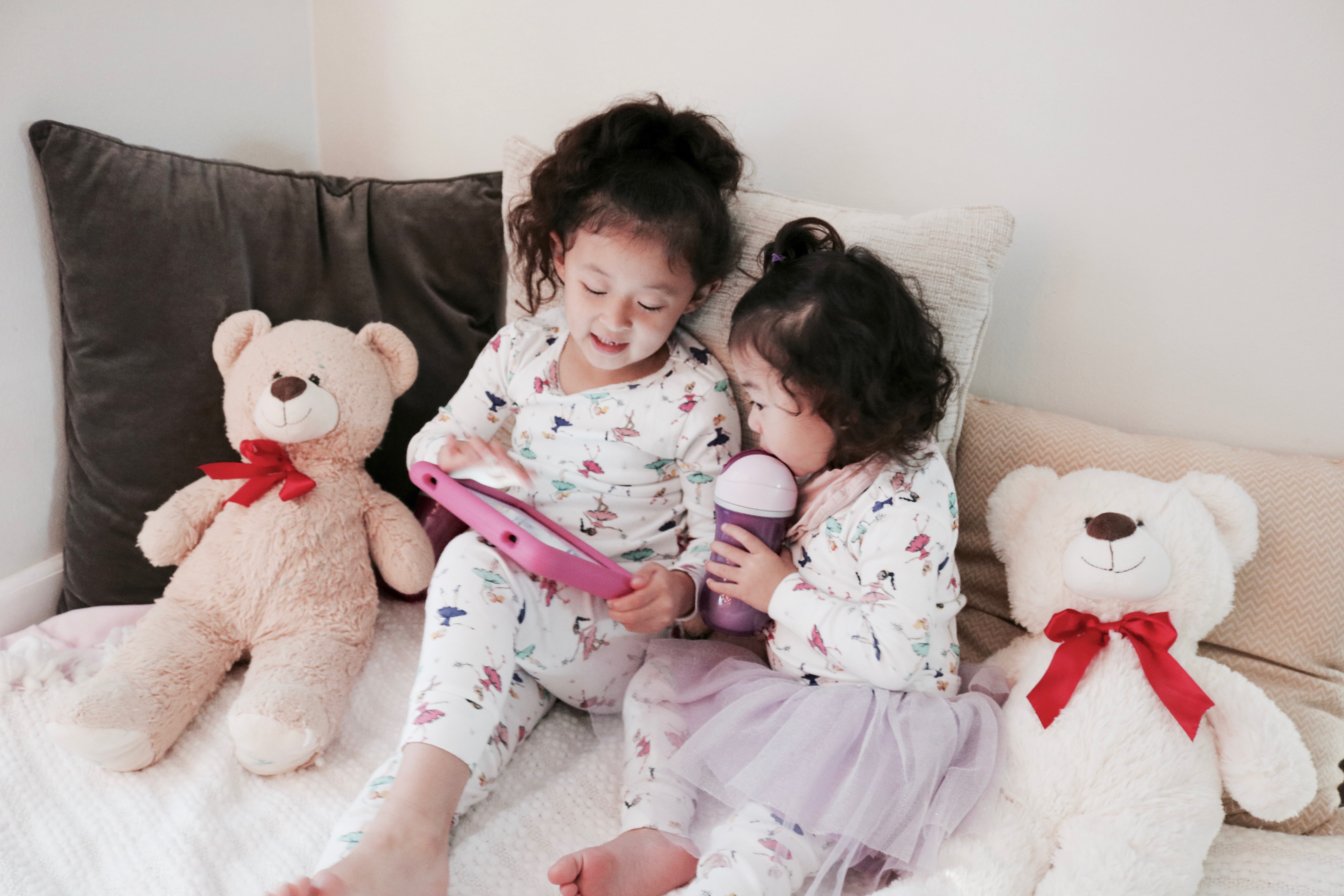 I know what you're probably thinking – "This is all great and all, but how am I supposed to use all of these great apps, games, and videos when we're on the road or 35,000 feet in the air with no Wi-fi?"
Because now you can easily download and watch FreeTime Unlimited videos while offline.
Yes, you read that right!
FreeTime will automatically start Offline Mode when there is no Wi-fi connection or your device is in Airplane Mode so you can continue to view + play all your downloaded content.  Then, when a Wi-fi connection has been re-established, the full FreeTime Unlimited catalogue will return. Pretty amazing, right?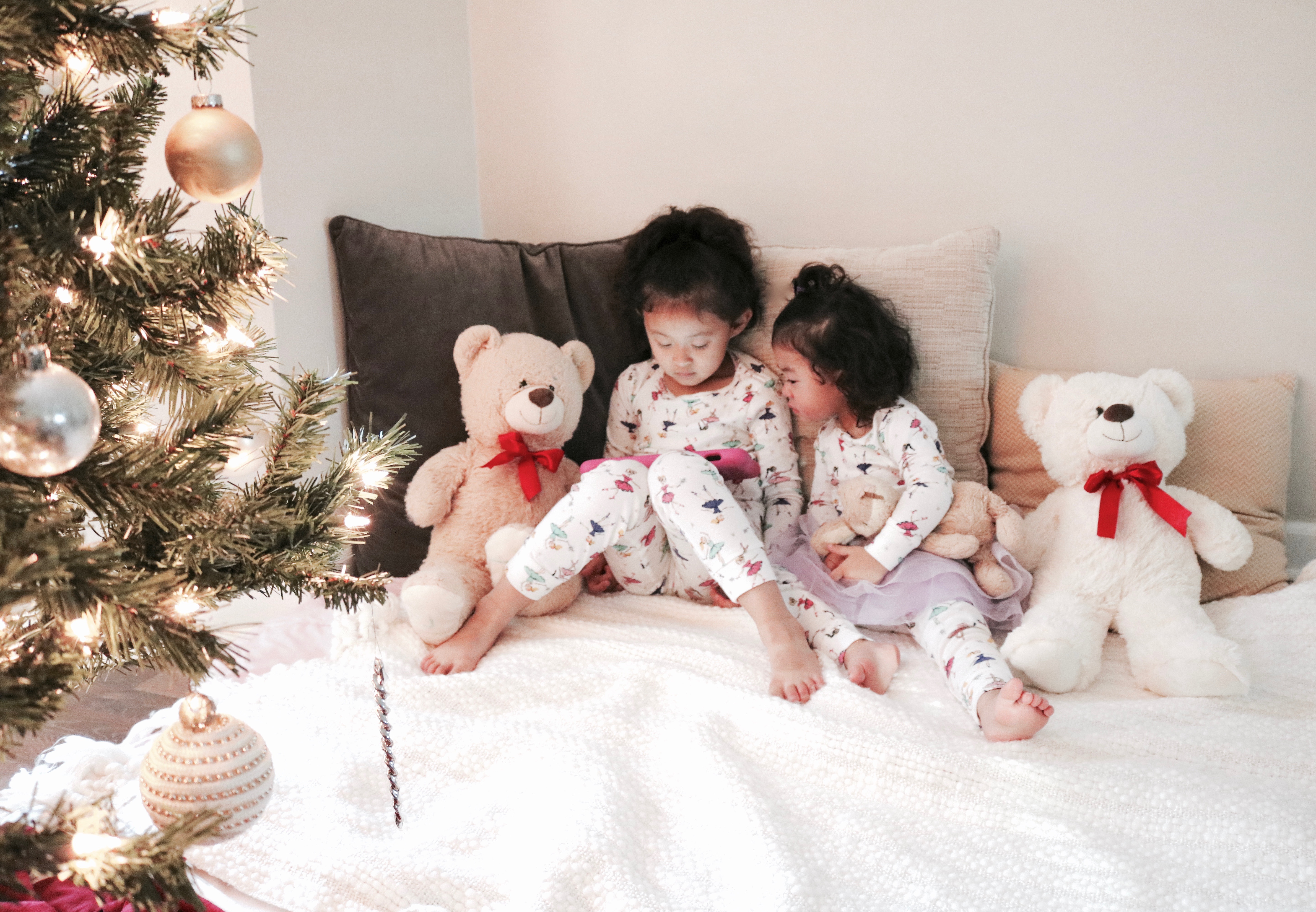 Below is a list of our current favorite apps, videos, and games for the girls.  These are perfect for preschoolers (and some for toddlers too) since Marli is 4.5 years old and Matea will be 2 in a month.  We've had the tablet since August and still find fun new apps to use each week. Let me know if there's an app from the Amazon Fire HD Kids Edition Tablet we should check out!
APPS:
Matea is working on Volume 1: Letters and Letter Sounds which focuses on learning the Alphabetic Principle: to recognize letters, write letters and associate letters with sounds.
Volume 2: Rhyming Words teaches the girls about rhyming words, how they are sequenced and then changed to make new words.
Marli just finished this and has started on Volume 3: Read to Read which focuses on early reading and phonics skills.
BOOKS: 
*Denotes newly added to Amazon FreeTime Unlimited
VIDEOS: