This post contains affiliate links, which means I receive a small commission if you make a purchase using the links in this post.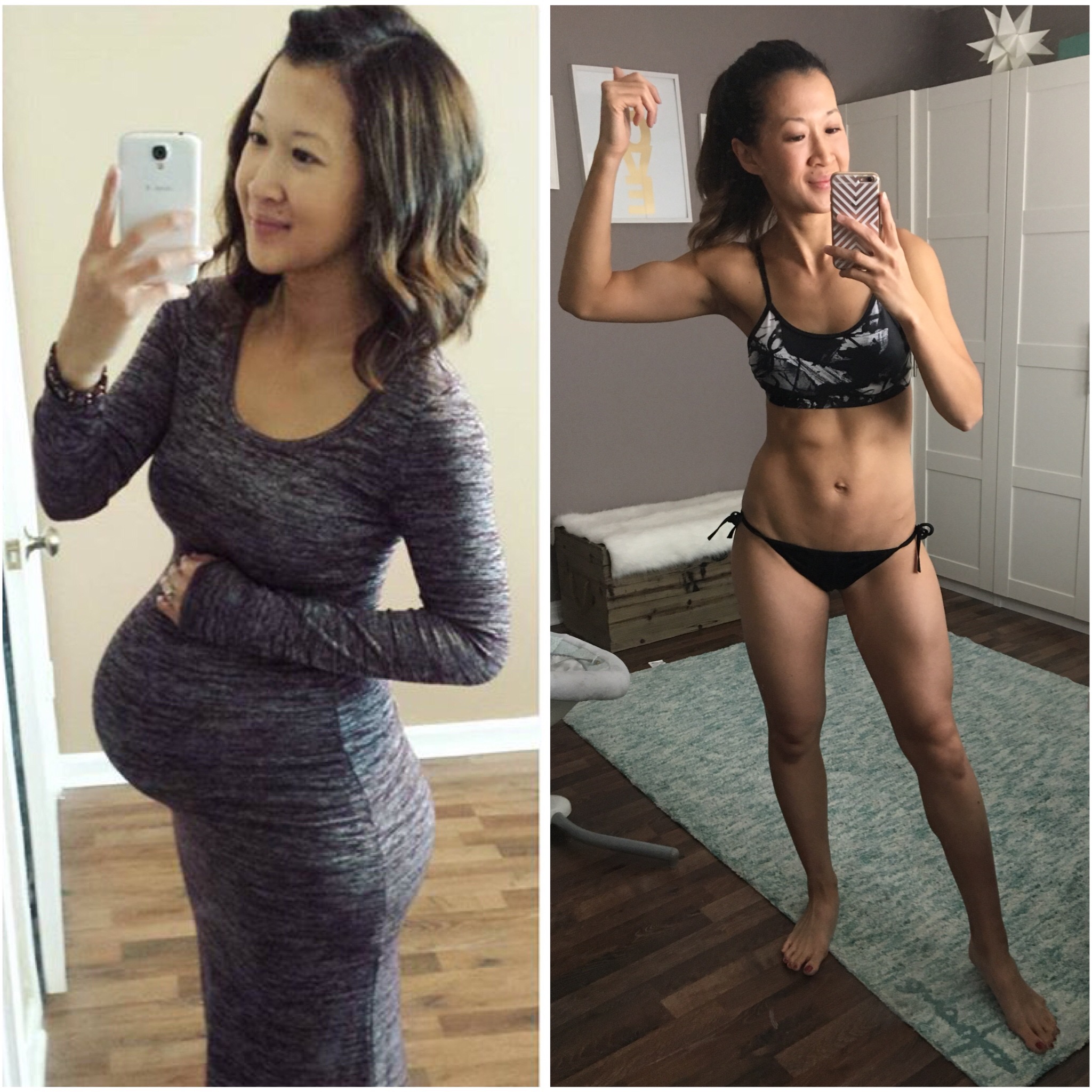 Finally! My body after baby 2 years postpartum fitness post is finally here. I've gotten lot of messages about how I got back in shape so I'm sharing what worked for me.
It seems like just yesterday when I snapped my very last belfie (aka belly selfie) before Matea's grand entrance into the world.  I was 37 1/2 weeks pregnant there and over pregnancy life at that point.  My torpedo belly was growing by the minute and I was ready to get this baby out!  Fast forward 2 years and here we are.
If you thought getting back in shape this time around was easy for me, let me humble you for a minute.  This postpartum journey was HARD AF.  If you didn't catch my 1 year postpartum update, give it a read so you can fully understand the back story, all the feelings I had this time around, and the goals I wanted to achieve moving forward.
I was back to my old self within 6 months after having Marli, but in Matea's case, it was way different. You may be wondering why I never posted any updates of my progress after that post and here's why – there weren't any! I can't even tell you how many times I fell off my workout routine. I mean talk about feeling defeated and frustrated. Ugh. It was hard, guys.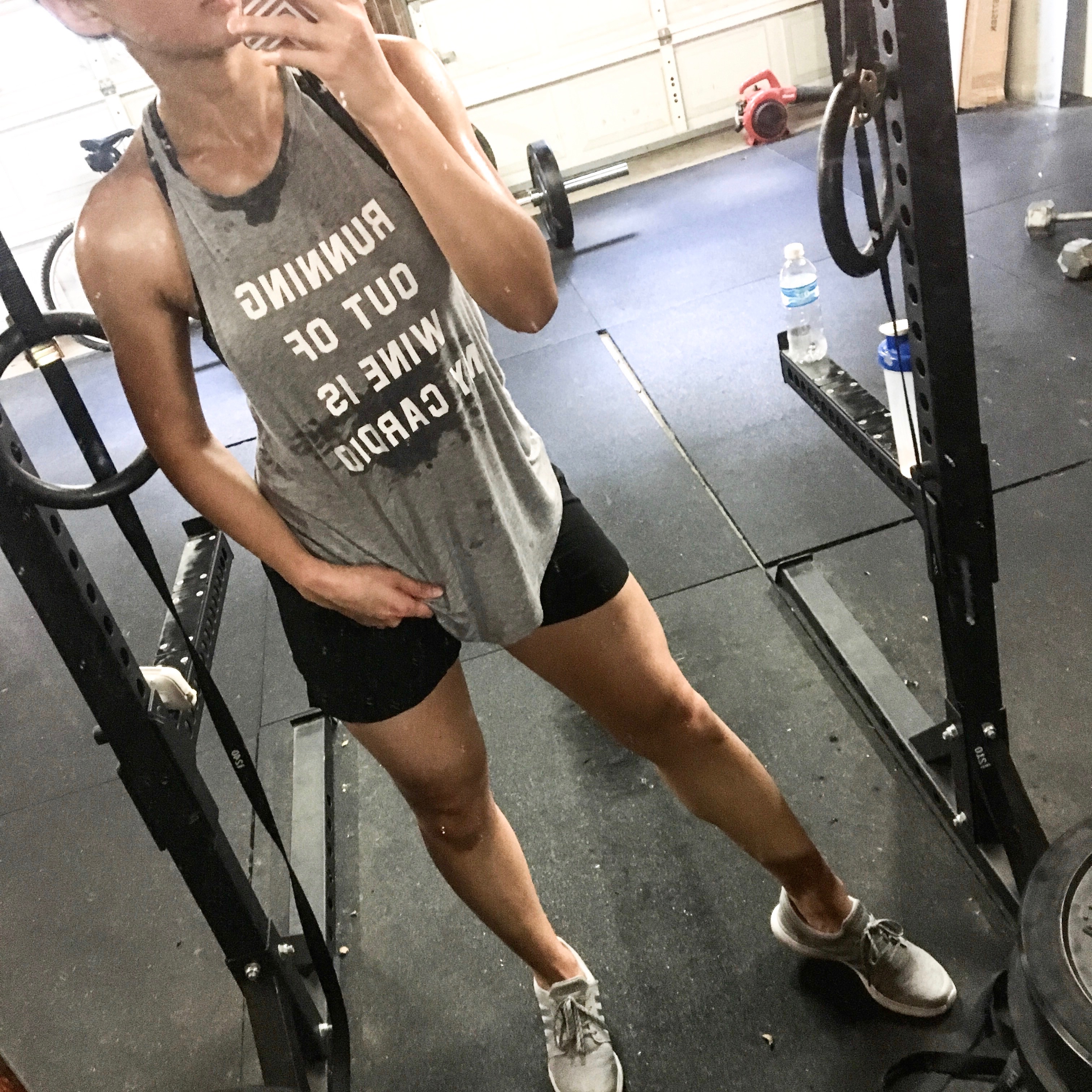 I had given myself grace for an entire year and while I knew there wasn't a deadline to get back in shape, I was ready to start working on a better 'me.' It was time.  Besides, getting back in shape meant so much more than just a flat stomach and toned legs.  Of course those things are nice, but my focus went beyond the surface.
I wanted my confidence back, to feel and look healthy, to be happy, feel empowered, be mentally and physically strong, and be more centered with my life.  And above all else, I wanted to be a good model for my girls and knew exercise would allow me to achieve all of these things and more.
I hit my lowest point in mid-July when I stepped on the scale and weighed myself. I was the heaviest I had ever been in my life – just a couple pounds shy of that 37 1/2 week pregnant photo above.  Honestly, I wouldn't have cared if that weight was lean muscle, but I knew it wasn't. I had to do something.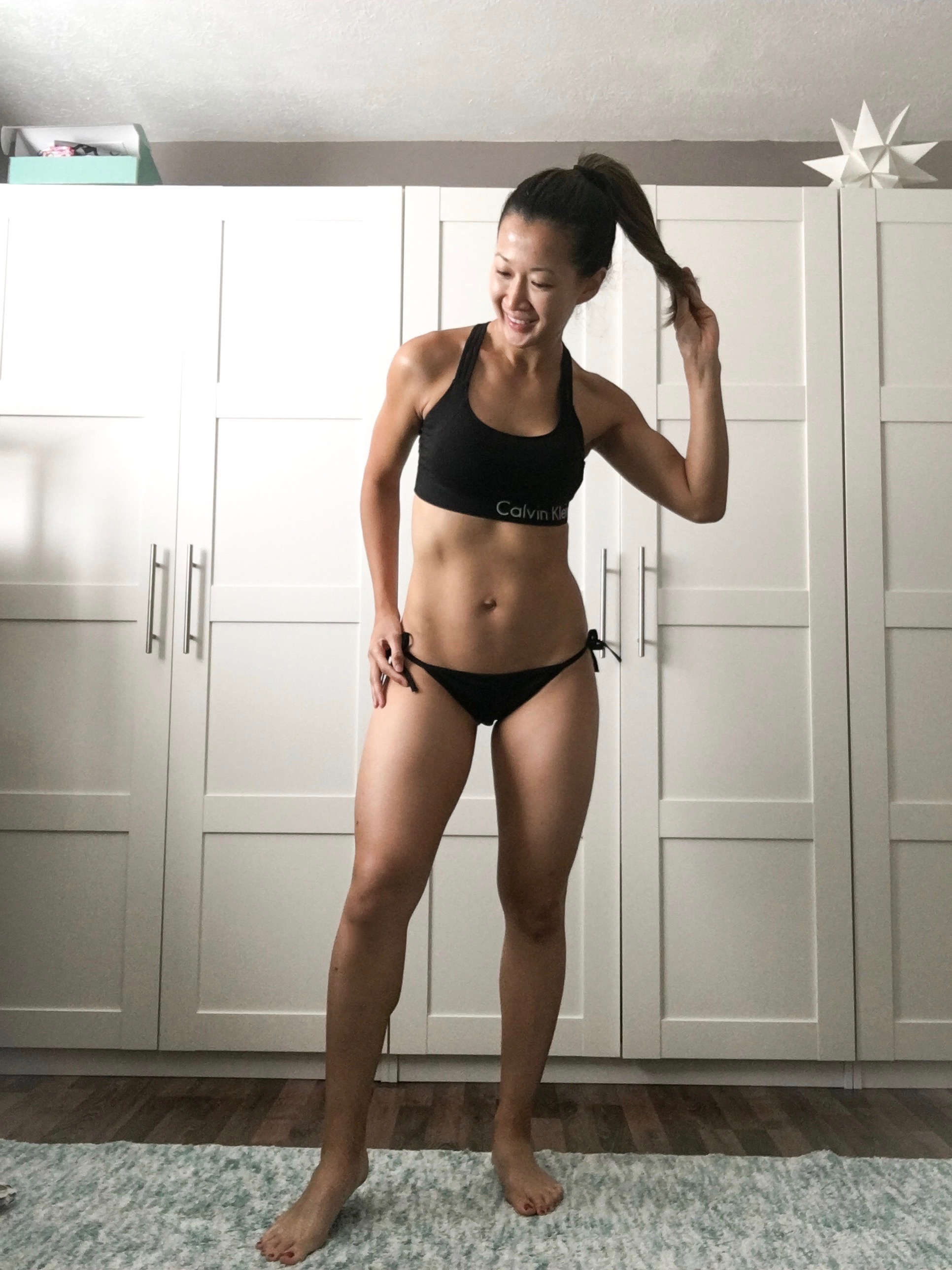 That night, I jumped online and ordered my 3-Day juice cleanse from Squeezed Online. I've raved about these juices a ton and knew this would be the perfect way to kickstart me in the right direction.  The next morning, I laced up my kicks and went for a long jog with Matea. I walked most of the way, but at least I did something.  Slowly, but surely, I started to feel better.
I kept this up for about 2 weeks until I realized I needed more.  I knew getting on board with a fitness program would be my best bet for long-term results.  One night,  I stumbled onto Karina Elle's Instagram.  I knew nothing about her beforehand, but of course my immediate reaction was "Holy heck! This chick is body goals!"  I really admired her positive energy and physique, which was what I wanted to attain – muscular, but not bulky and lean, but still curvy.  After learning more about her workout style, I decided to join her Free 15 Day Fitness Challenge.  I figured I would give it a go and if all went well, I could purchase her 6 Week Fit Model Fitness Challenge.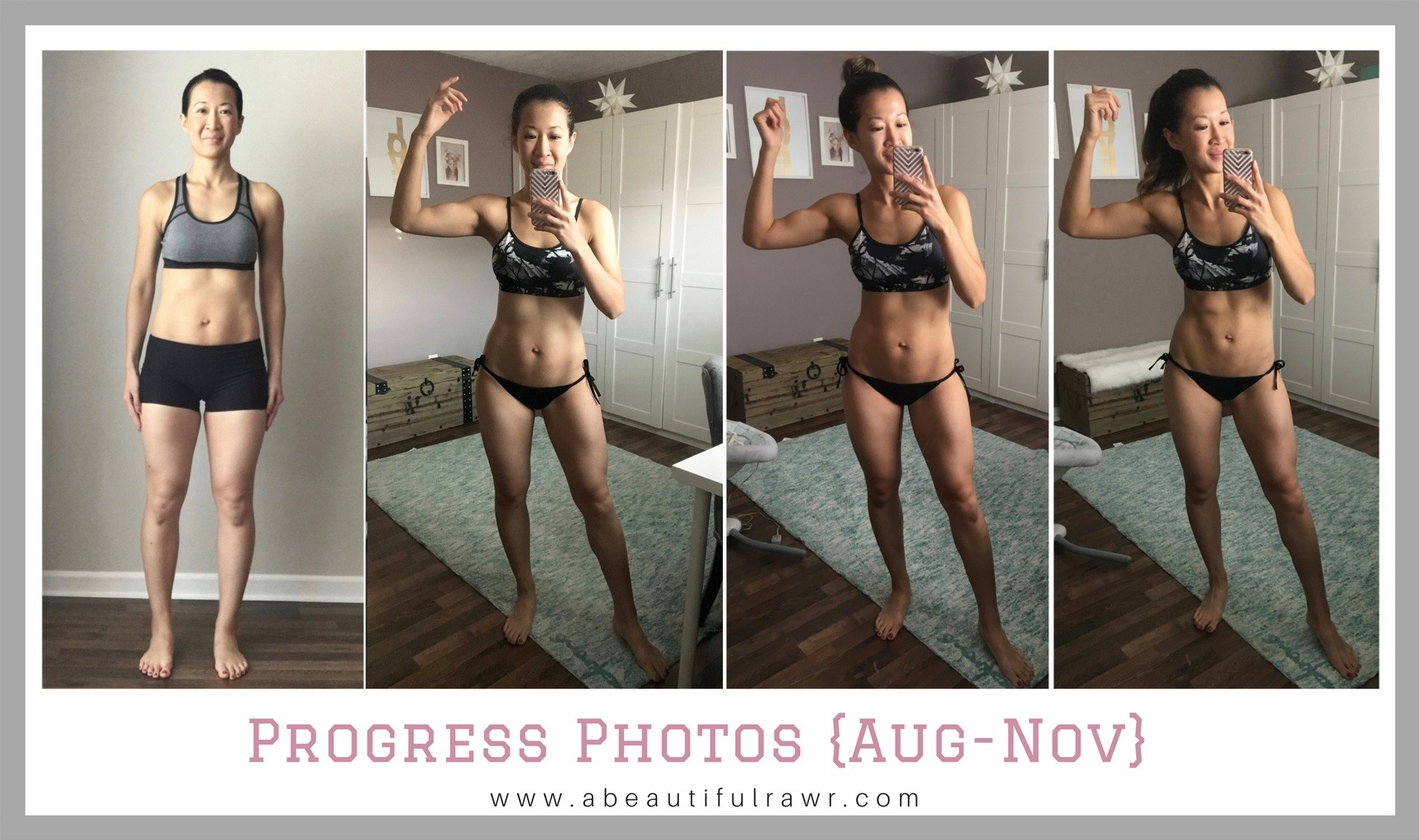 Well, that was back in August.  2 rounds of the 15 Day Program followed by 2 rounds of her 6 Week Fit Model Fitness Challenge later, I think it's safe to say her programs definitely worked for me. Above are my progress photos.  During that time, I lost 10 lbs, gained a ton of muscle + energy, and gained back my confidence.  And I even learned to love burpees and sprints!  Say what?!?  Even Matea was shocked to see her mama changing for the better. Haha! Love that girl.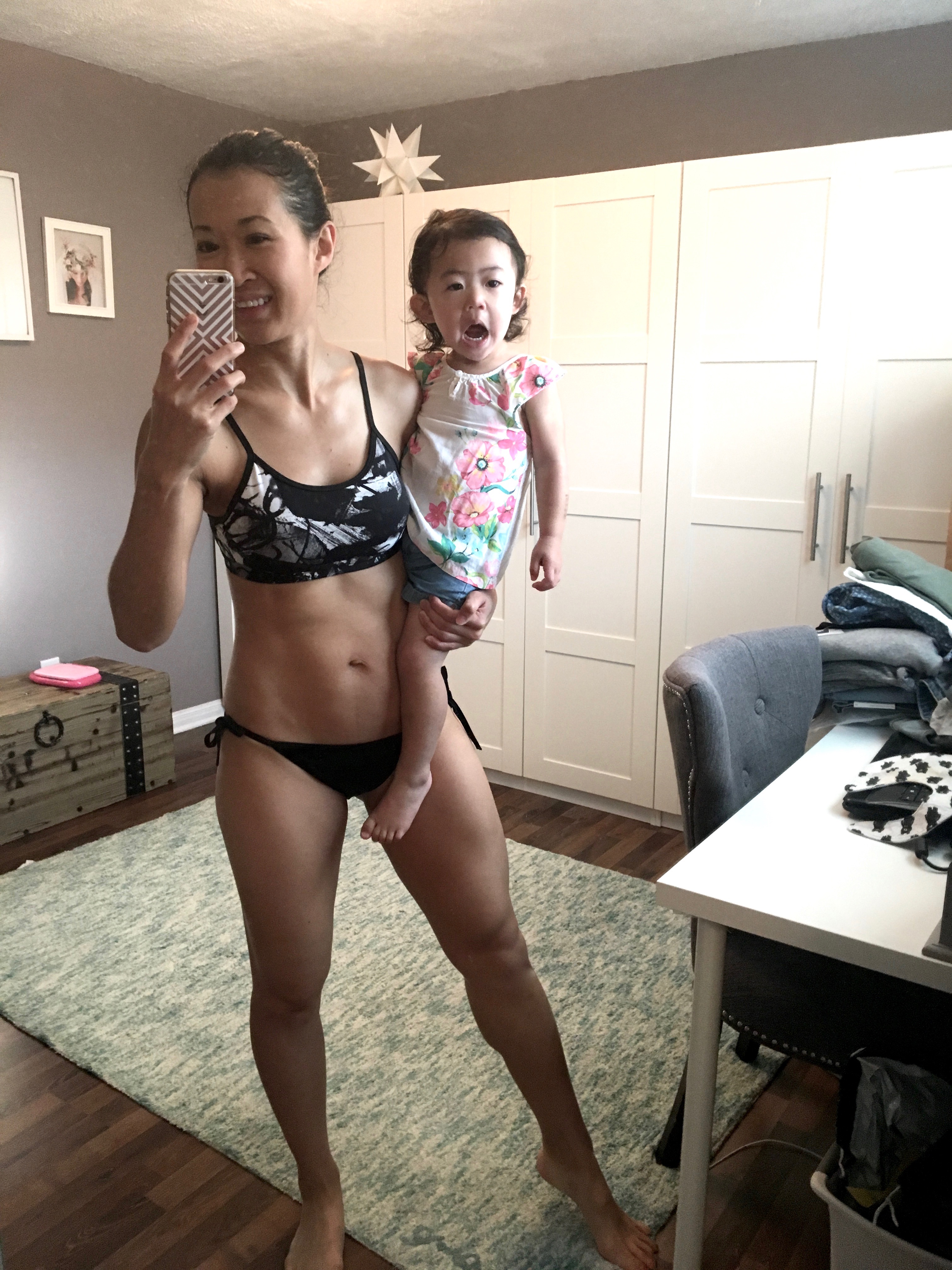 If you're looking for a quick fix, you won't find it here.  Just remember – extremes are easy, but balance takes practice and consistency.  Karina's programs re-educated me on how to workout efficiently, eat properly, and most importantly, how to maintain a healthy, balanced lifestyle.  Little by little, small changes turned into big results and although it wasn't easy, I am so proud of the progress I've made so far.
I started with Karina's 15 Day Fit Model Challenge for several reasons.
(1) It was free.
(2) I could do the challenge at home with minimal equipment.
(3) It included a meal plan and Facebook support group.
(4) The workouts took less than 45 minutes to complete.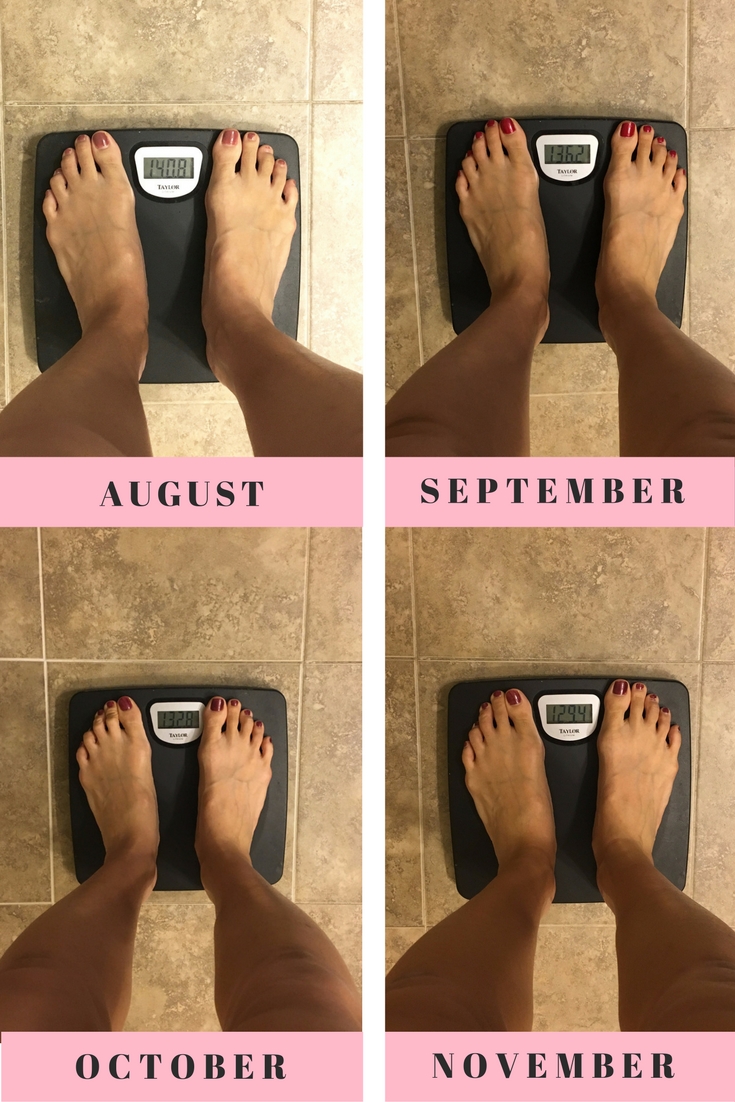 If you're new to working out, trying to get back in the saddle after a long hiatus, or don't have a gym membership, the 15 Day fitness challenge is a great start for you!  You can do this in the comfort of your own home (so no room for excuses!) with just a few things.  I used a few dumbbells (different weights), a bench (or a sturdy chair), and a yoga mat.  That's it!
Let me warn you now –  if you think "free" equals easy, you're in for a big surprise. The first part of each workout was the sculpt phase. This is the weights portion and for the most part, I did fine with them.  However, the second part always killed me.  This was the HIIT session (aka the shred portion) and if you aren't familiar with this, it stands for 'high intensity interval training.'  Simply put, you go as hard as you can for x amount of time followed by a short recovery period.  And repeat. Then repeat some more. You'll feel like you're going to die, but I promise you won't.  Puking, maybe. But you'll get through it.  And when you do, give yourself a BIG FAT hi-five because you'll continue burning calories even after you stop working out.
The workouts are available online and broken down for each day.  Overall, I spent a total of 30-45 minutes to complete each workout.  That's it.  I worked really hard on keeping the rests to a minimum and most days was able to complete the max amount of rounds of the HIIT component (which was 5).  But the BEST part of this was the videos!!  She actually shows you how to properly execute every workout move for each day.  I mean how helpful is that, especially for those of you who are just starting out.
The challenge came equipped with a meal plan and a Facebook group that's awesome and so supportive! The meal plan was available online, but you could also print it out.  What I absolutely LOVED about both programs was that Karina didn't count calories or make you weigh your food on a scale.  Her meals were well balanced and so so good!! She gives you a ton of options for breakfast, lunch, dinner, and snacks to choose from.  I also loved that she encouraged you to eat your veggies.  She had a list of "free veggies" that you could eat as much of as you'd like so they made for great snacks and kept me so full.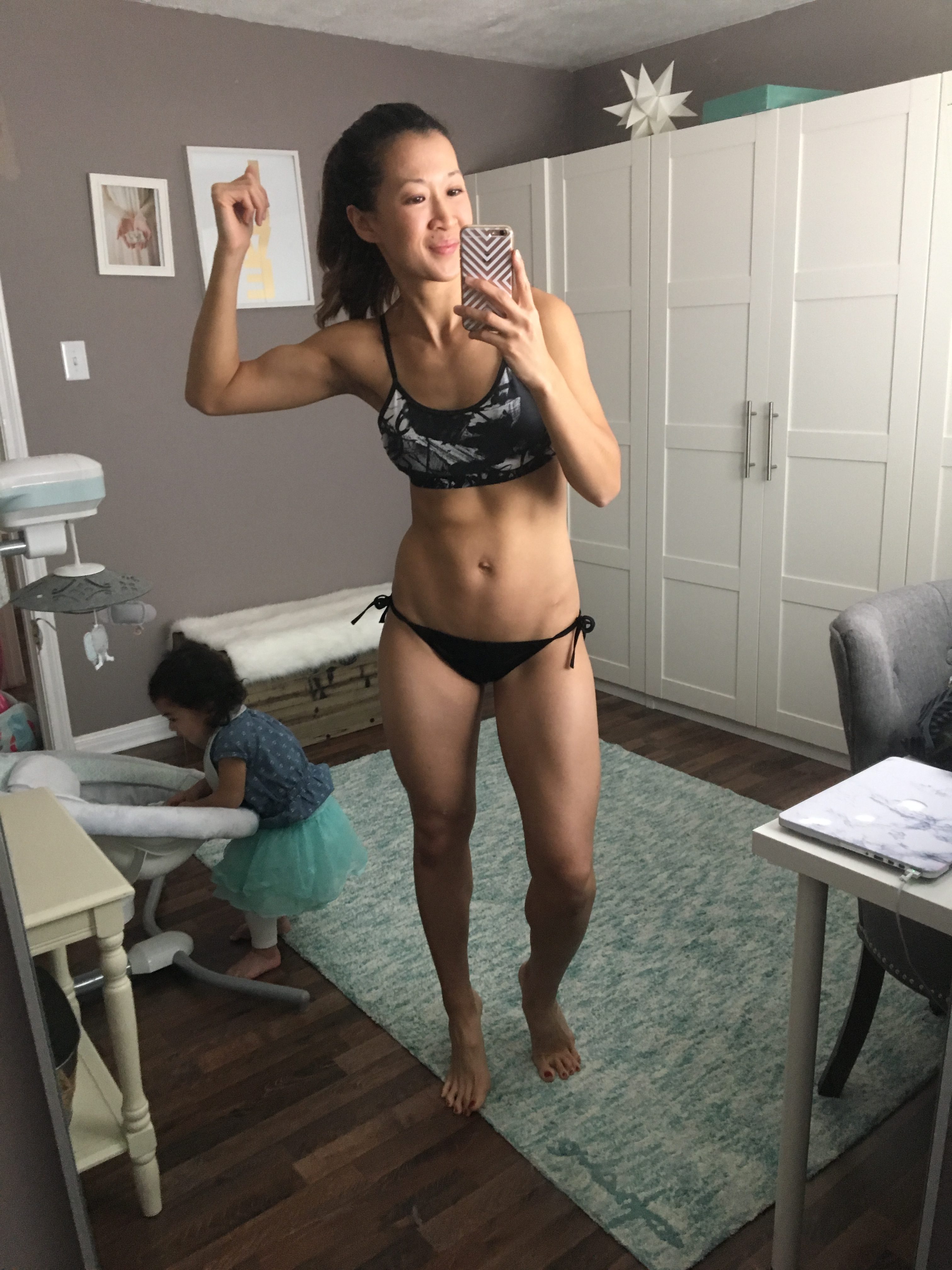 After completing 2 rounds (roughly 1 month), I decided it was time to get on board with Karina Elle's 6 Week Fit Model Fitness Challenge. I paid $79.99 and received the entire program along with the meal plan, printable ebook (just like her 15 Day Challenge), 1 tub of the IdealLean protein powder (the Chocolate Brownie is YUM!), and 1 bottle of the IdealLean FatBurner (60ct).
I took the FatBurner in the morning with 16oz of water before breakfast. The ingredients helped keep my metabolism churning while keeping me alert and focused throughout the day.  I drank my protein powder after my workouts and loved that it was only 80 calories!  Sometimes I'd even use it as a snack by blending a scoop of the powder, 1 cup of almond milk, 1 small banana, and a handful of ice for a rich yummy smoothie .  So good!  Aside from the program, I also ordered the BCAA powder (branch chain amino acids) for muscle recovery.  I loved drinking this during my workout and throughout the day.  My favorite flavors were Strawberry Kiwi and Peach Lemonade.  BCAAs are a must guys so don't skip out on these!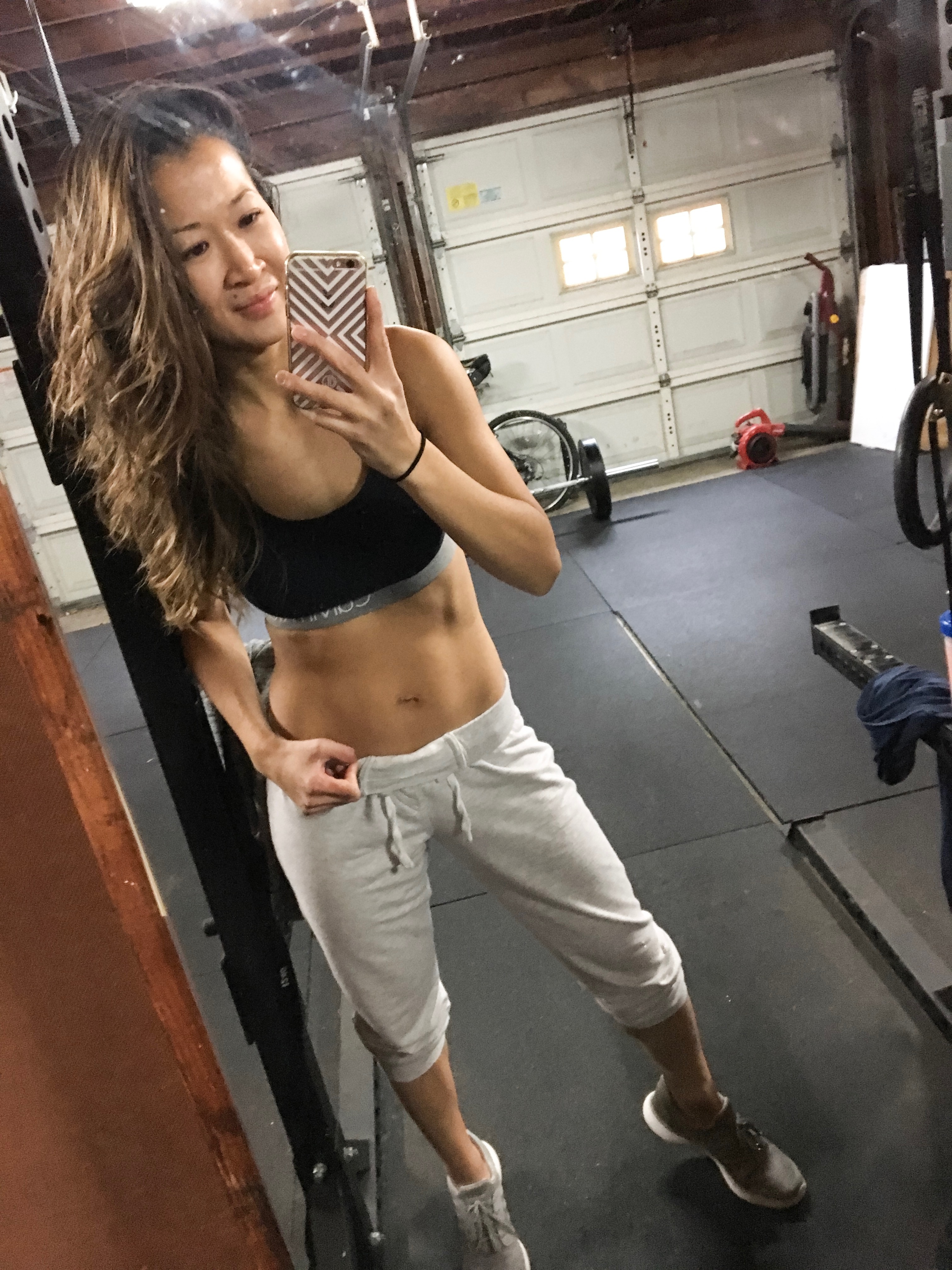 The 6 Week program was very much like her 15 Day challenge except on steroids. Haha! Week 1 & 2 were the same, then she'd throw you for a loop and change things up for Week 3 & 4.  And just when you were getting used to that, she'd change it up again for Week 5 & 6.  I loved this because it allowed me just enough time to build my muscles doing those exercises without getting too comfortable.  The program kept my muscles guessing the entire time and thus, forced me to put in work each time.
Unlike the free program, this one was more gym-based.  Wanna hear a confession?  Even after 15+ years of having a gym membership, I STILL get intimidated walking into a gym. However, I loved the instructional videos Karina provided me with because it allowed me time to "prep" for the gym.  Kind of like homework.  Because I knew exactly what I needed to do and how to do it, I felt WAY more comfortable amongst all the meat heads. Ladies – you know what I'm talking about.  I know it sounds silly, but her videos gave me this sense of confidence and empowerment – like I knew what the heck I was doing.  There were days when I couldn't make it to the gym so I made some modifications (from her free 15 day program) and was still able to get great results.
So there you have it.  Karina Elle's programs are the bomb dot com.  I'm about to start round 3 of this program and would love to know if you sign up!  If you do, I HIGHLY recommend you join their Facebook group.  I'm still in it and love how amazing these ladies are.  They come from all walks of life and give each other so much support, advice, and tips.
Have you joined a fitness program or some type of workout membership that you love?  BBG?  OrangeTheory? SoulCycle?  Maybe even a neighborhood Mommy workout group?  I'd love to hear what gets you up and moving! 
Thanks so much for visiting, loves!