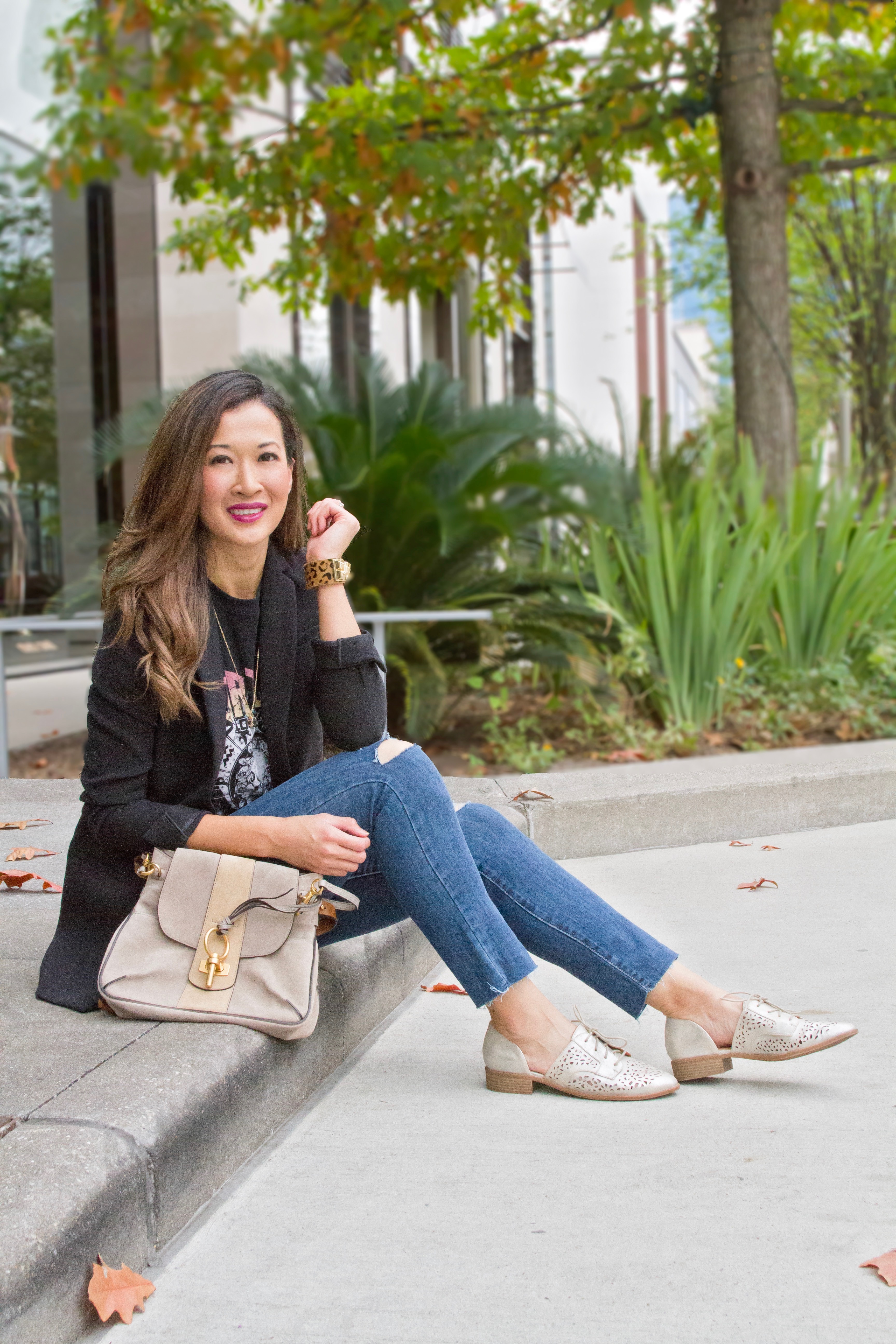 [Blazer Style Weekend Wear]
Happy Friday, guys! I'm walking into the weekend with a grateful and happy heart.  My hubby isn't working (for once – yay!) so the girls and I are excited to hang out together. I love and appreciate how hard he works for our family, but dang – I miss having him around on the weekends. Plus, it makes taking the girls out so much easier when I'm not outnumbered.
We're planning on having lunch at my parents on Saturday and then taking the girls to visit a cute little boutique in the Galleria  called Distroller World where they'll be able to "adopt" neonatal babies.  Can't wait to share our experience on Instagram so be sure to follow along. Then, Sunday is all about church and football.  I am (and will forever be) Team Brady…and Team JT haha! Honestly, I'm just excited to see the halftime show because hello – Justin Timberlake.  What team are you routing for??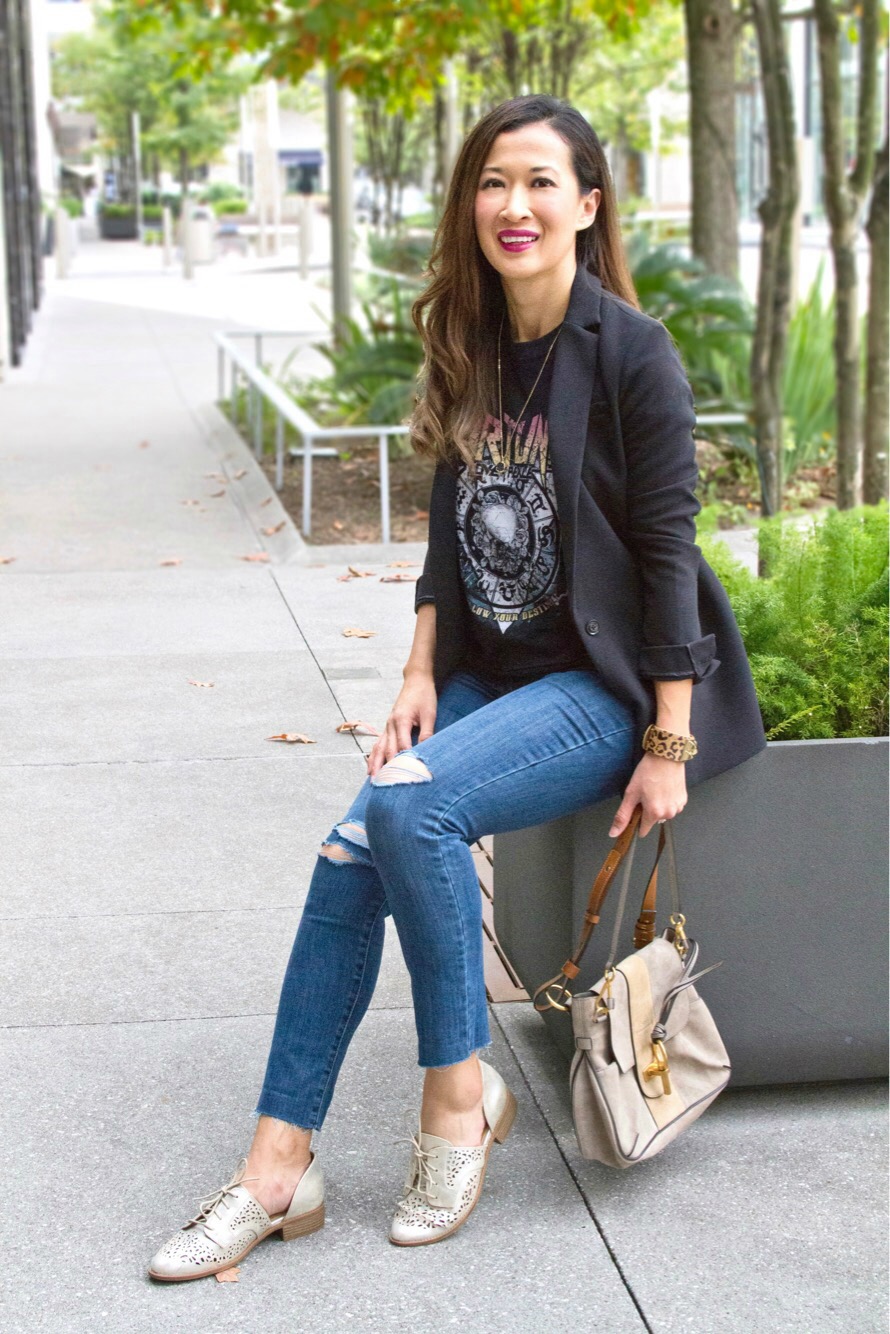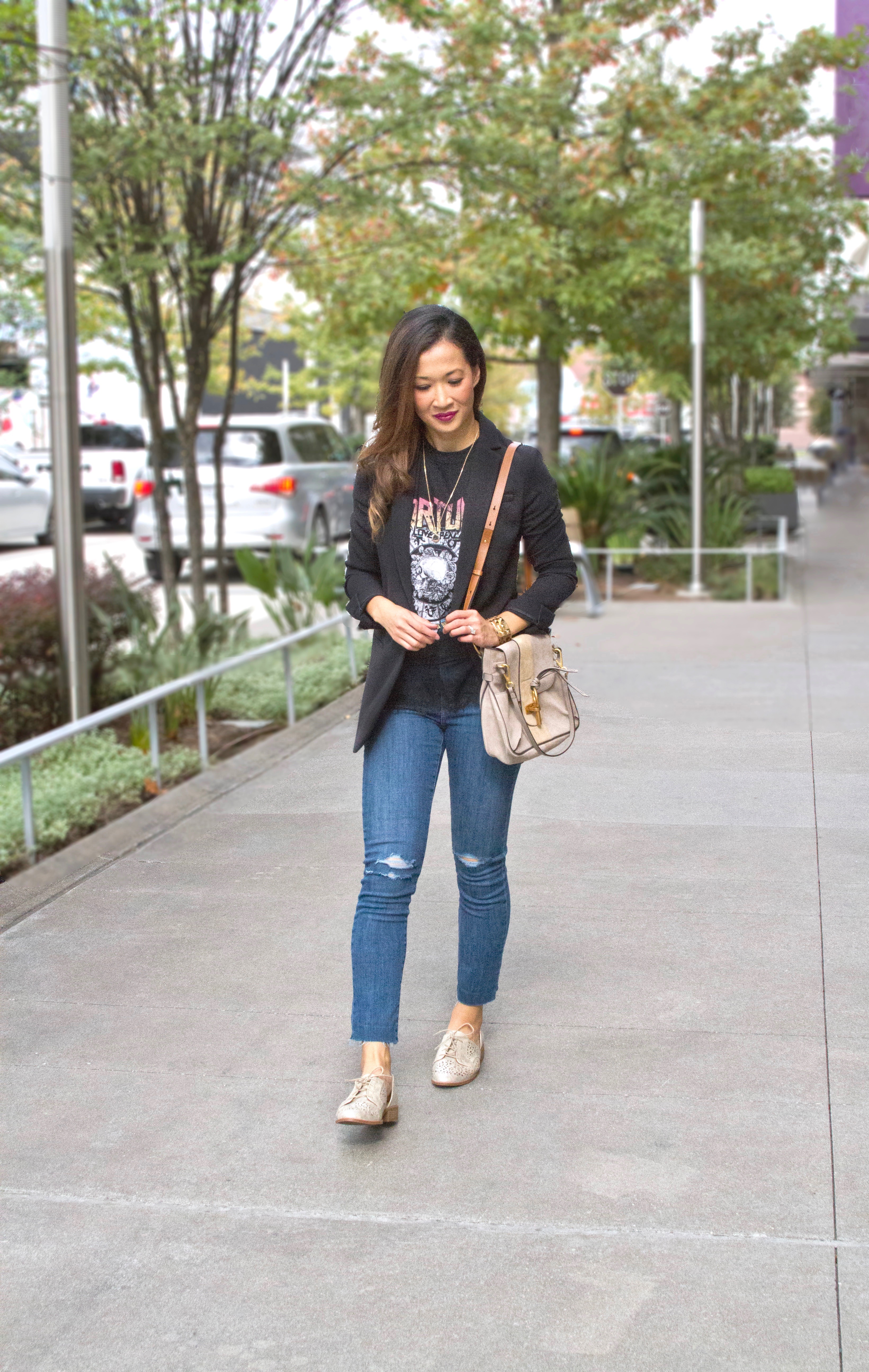 So, I've been thinking a lot lately about what I want to focus on this year.  If you read my previous post, I touched on some of those points and inevitably, I decided that 2018 will centered around self-love. This year, I want to feel emotionally fulfilled through the things I do.  Whether it's time spent with my family and friends, building my faith, self-care routines like exercise and wellness checkups, or blogging, I want to be fully present and purposeful with my time.
In regards to blogging, I think that's why I haven't been as motivated to blog.  A lot of it has been the lack of time/energy, but when I do get a chance to sit down and write, it's been a struggle bus.  I wasn't connecting to my posts and quite frankly, blogging stopped being fun and fulfilling.
For those of you just joining in, I've been at this game for 4+ years.  This creative space started out as a hobby and evolved into a business about 2 years ago. It's been a blessing in so many ways – from the connections I've made with you guys and fellow bloggers, to partnering up with amazing brands, and allowing me to maintain some sort of sanity since the majority of my daily communication is with a 2 year old, 4 year old, and their imaginary friend Luli.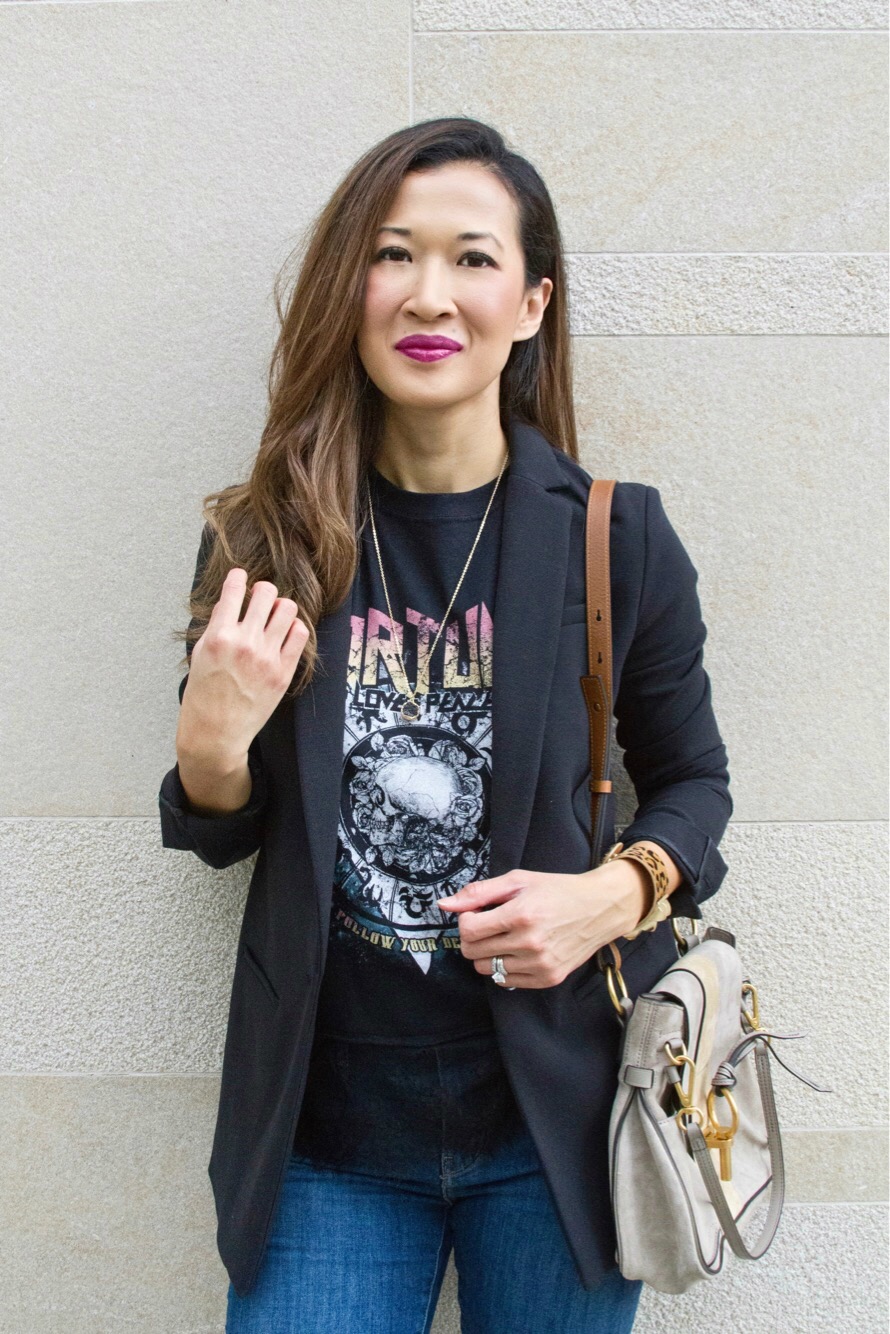 Anyways, it got me thinking of why I started blogging and what I could do to get back to that state of happiness where I'd actually get excited to publish a post.  So, I'm taking it back to my roots.  There will be more lifestyle posts, family updates, and fitness/health posts moving forward. I feel like that's where my heart truly is and where I feel the most connected to you guys.  Don't get me wrong – I will still be posting fashion content, but it won't be my main focus. I mean I love a good sale, but it isn't exactly fulfilling my emotional needs. Ha!
So let's chat about self-love.  One of the things I absolutely look forward to each week is dining out alone when the girls are in school. If you've never done this and anything like me, it's glorious.  5 years ago, I was that gal that loved living life in the fast lane and having my schedule crammed with things to do.  But…now with 2 kids and not enough hours in the day, I just can't anymore.  I love my space and alone time.  In fact, I need it.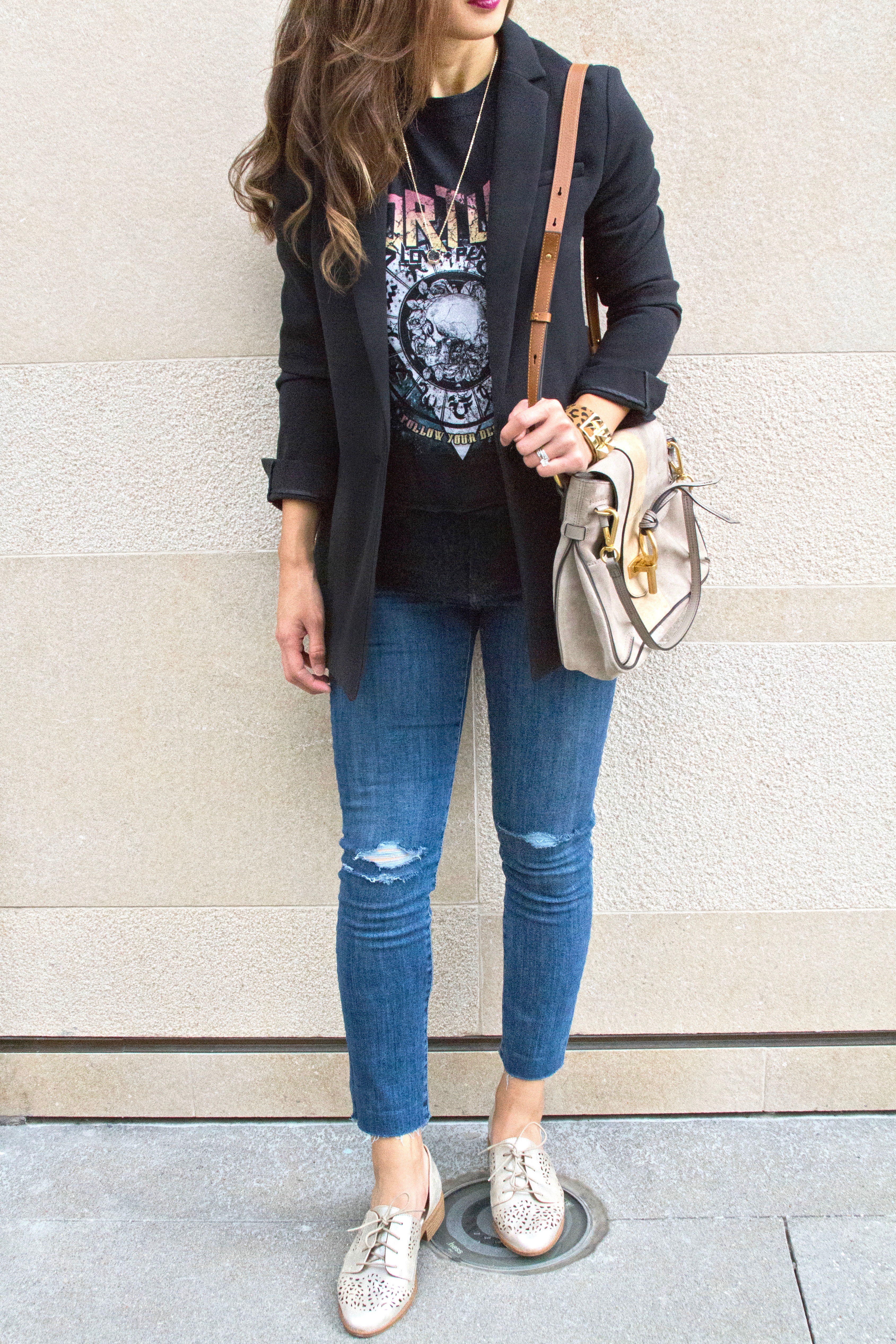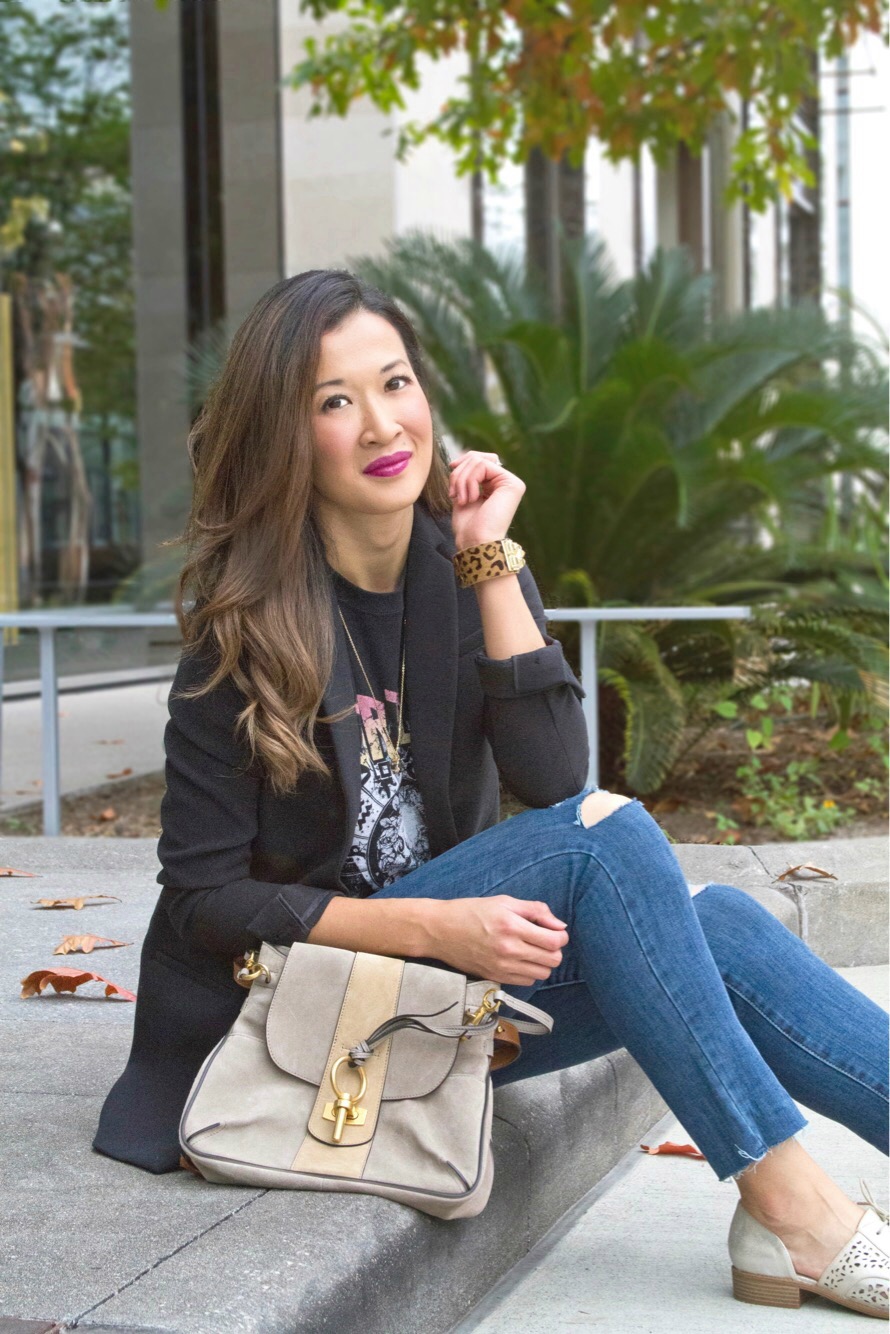 SHOP THE LOOK

I've found that dining alone is really therapeutic for me because it's a time when I can focus on me. It's like a weekly treat for my belly and soul.  I can eat my meal in peace, people watch, find inspiration, and work on projects without being rushed.  Plus, it's a great excuse to get out of the house and change out of my sweats. Are you the same way or do you crave company most of the time?  If you're local and have good spots to recommend, let me know! I'm always up for trying new places.
Do you have a word for this year? What are some things you want to focus on for 2018? I know I promised you guys a fitness update and I promise it's coming next week.  I've been holding back to build up the suspense. LOL jk – it's a super long post so that's why it's taken me forever to write. Check back on Tuesday for the Tuesday Transformation! I'm excited to share it with you. Have a great weekend!
Photography by Hayley Jackson Photography // Lip Color: Kismet Cosmetics in Vivianna